What would you do with 30SBD? // ¿Qué harías con 30SBD? ING-ESP
This contest tries to find out what your current needs are and how 30SBD would solve them.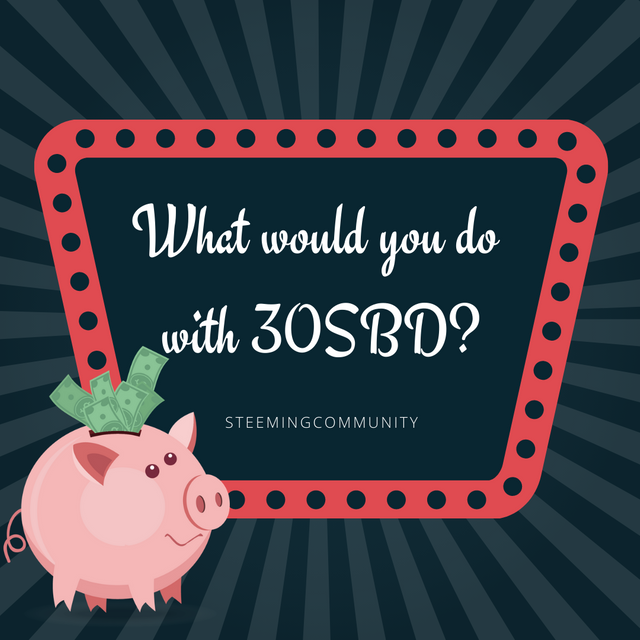 RULES
🌟 Take a picture with a sheet that says: What would I do with 30 SBD? And your username.
🌟 Only Steemingzen members can participate, if you are not already, they invited you to get membership so that you can participate in this contest.
🌟Answer the following questions:
From which country do you come from?
Why did you decide to participate in this contest?
What is the equivalent of 30SBD to your local currency?
Is 30SBD a lot of money in your country?
What would you do with 30 SBD?
🌟 For the publication to be valid, it must be configured with 30% to @steemingcuration.
🌟 Invite 3 friends to participate, if they are not steemingzen members yet, tell them how they can be and thus be able to participate in our contest.
🌟 Leave the link of your participation in a comment on this publication.
🌟 Reesteem to this post so that more people find out about the contest.
AWARDS
Booming upvote worth
1st place: 50$
2nd place:40$
3rd place:30$
Ends Sunday, May 9
A challenge to participate and tell us what would you do with 30SBD? We will be reading you.
ESPAÑOL
Este concurso trata de conocer cuáles son sus necesidades actuales y de qué manera 30SBD las solucionaría.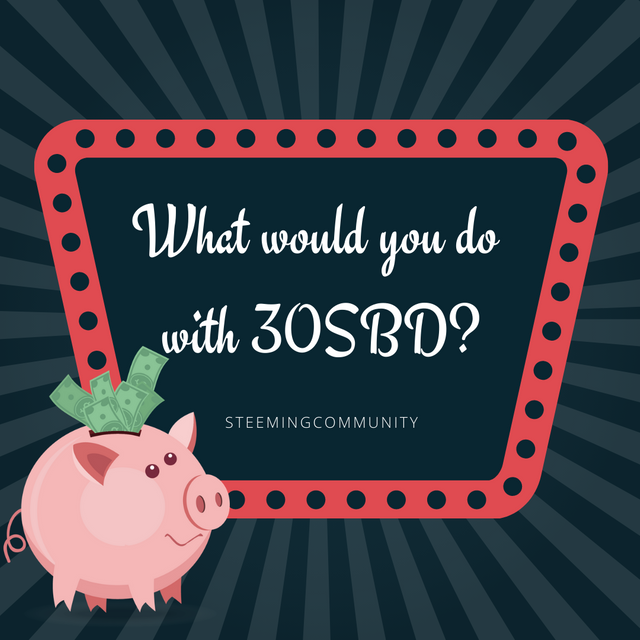 REGLAS