2500 TRON GIVE AWAY - PROMOTE BLOCKNODES.IO
Hi everyone! We launched the platform blocknodes 3 days ago and the responses are overwhelming. The contracts of the games BLOCKS, NODES & DOUBLE UP are running smoothly and our little baby is on steroids.
To help the website get more publicity, we are now starting with an advertisement campaign. We promised Steemit users that they would benefit from it, well here we come!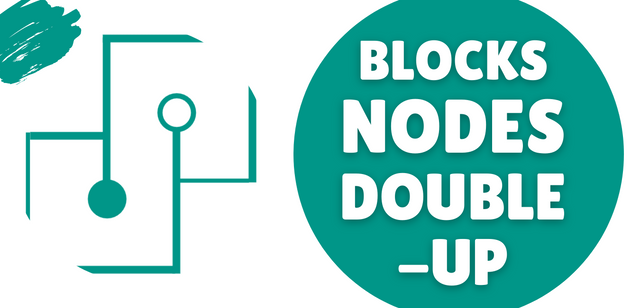 2500 TRX GIVEAWAY!!
How To Win:
Write a post about your experience with the website https://blocknodes.io/
This can be of either 3 of the games listed: BLOCKS/NODES/DOUBLE UP
5 People get 500 TRX EACH!!
If there are more great posts, we LOVE to give more!
Rules:
Use blocknodes in the Title
The rest is up to you, the more details the better. The 5 best posts will get 500 TRX or the equivalent in STEEM (you can choose)
HASHTAG: #blocknodes on Steemit!
What is BLOCKS/NODES
In this game it is all about holding BLOCKS or NODES. Holders get paid 10% in trading fees for every BUY - SELL - REINVEST of the native tokens. You get those fees in TRX. The more of the game token you own, the bigger your share. See it as being a liquidity provider for an exchange that has 10% trading fees. The price goes up or down if people buy, reinvest or sell. The buy and sell prices is automated.
What is DOUBLE UP?
You can earn at least 1% a day on your investment. You can grow your percentage by holding your TRX. Every day you don't sell, you get 0,1% as bonus. 2 days gives 0,2% and so on. There is no limit. For every million TRX in the contract, the percentage bonus grows with 1%. If you are familiar with Tronex, this game has the same smart-contract. The maximum amount per investment is 200% Remember that this is a game and you could not get payed out if the contract drains completely.
Please, in your post, mention the risks and that it is not financial advice. It is a game! Everyone is responsible for his own actions, we are not responsible for ANY losses.
THANKS! Team Blocknodes - Team Steemingcurators