Q&A About The Steeming Curators Upvote Trail
Hi Steemians!
We are now day 2 since the launch of our curation trail on Steemit. There was a huge response from the community, and we want to thank EVERYONE for the support!
42 FOLLOWERS = 150K STEEMPOWER!!
In case you have missed it, (dont worry, you can still join the community): JOIN THE STEEMING CURATORS UPVOTE TRAIL
JOIN THE STEEMING CURATORS ON DISCORD
In the past 48 hours, we received many questions about the project. Here are the most asked questions.
JOIN THE STEEMING CURATORS ON DISCORD
You can also buy STEEM at crypto exchanges. [PROMOTED]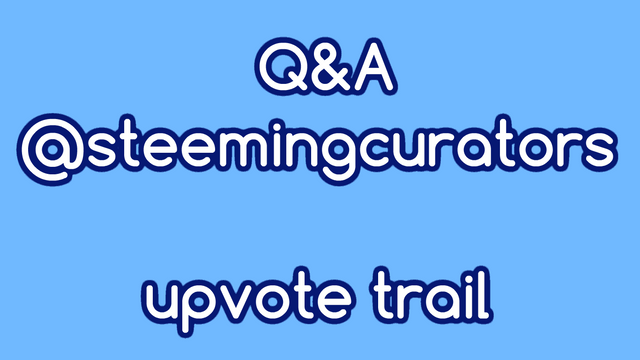 ---