Steemingcurators community contest: WHAT SUPERPOWER WOULD YOU HAVE AND WHY?
Hello Steemit community! Our community team building member now coming up with more contest to get you busy than ever and having fun on Steemit. We know you been enjoying writing your daily diary, other 7 themes to write and also other contests by steem community. If you love to take photos of your neighborhood this contest also still ongoing 1000 DAYS OF STEEM : New Challenge - My Town In Ten Pics
Now let us present to you our hot from the oven ongoing contest...
WHAT SUPERPOWER WOULD YOU HAVE AND WHY?
Let's Become Super Heroes
Superpower! Who doesn't like it, right? Then this is the chance to express yourself. Imagine yourself having a superpower and let us know what would you do with it, Most importantly why you choose that ability.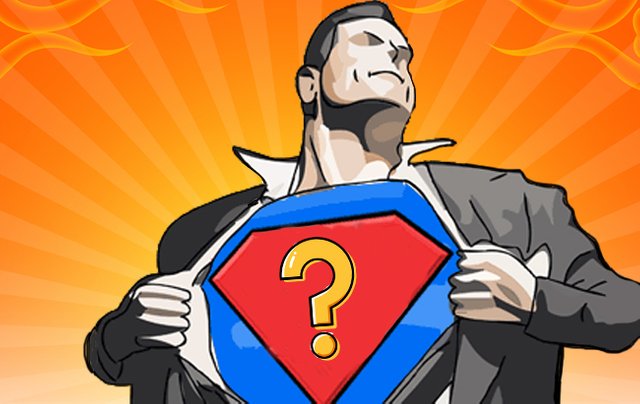 source Edited by @virajherath
🦸‍♂️ Superpower Pool 🦸
Superstrength
Super speed
Super senses
Immortality
Teleportation
Time travel
Water-breathing
Floating in the air / Flight
Elemental Control/Manipulation
Super-intelligence
Telekinesis (moving objects mentally)
Telepathy (reading minds)
Controlling plants and animals
Mind-to-mind communication
Possession (total mental control)
Shapeshifting
Invisibility
✔️ Rules for The Contest✔️
✅ Anyone can participate
✅ Choose any given power from the pool and use your imagination power inside you 😉
✅Only one post entry per account daily.
✅ The title of your post must be: Superpower Contest | @yourname with (Power you selected)
✅ Add #superpower #steemingcurators hashtags along with your country tag.
✅ Leave your post link in the comment section of this post
✅ Resteem this post
✅ Any plagiarism approach will make you ban from the contest
⏳ Duration of contest ⏳
The contest will go on until further notice.
💰 Selection of winners 💰
All entry will get support from steemingcurators. One winner will be selected DAILY based on the creativity. Selection process will carry out right through the contest. The winner gets 5 STEEM. His or her post will be featured on community daily digest.
Be the hero/heroin now..!
This contest is lead and organizes by @virajherath
For more information and to clarify any possible doubts, please ask your questions in the comment section. You can also access Steemingcurators' Discord server, which we will gladly assist you.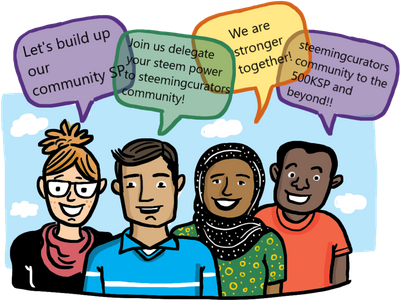 Community Building with steemingcurators Community
Come join us on the mission of
How to build up a 500SP account into 500,000 SP community account
by delegate/lend your steem power to
@steemingcurators
account see this post
How to Delegate your steem power?
or join our curation trail, eligible for membership too!
How to join steemingcurators curation trail.