Steemingcurators Daily Digest Edition #69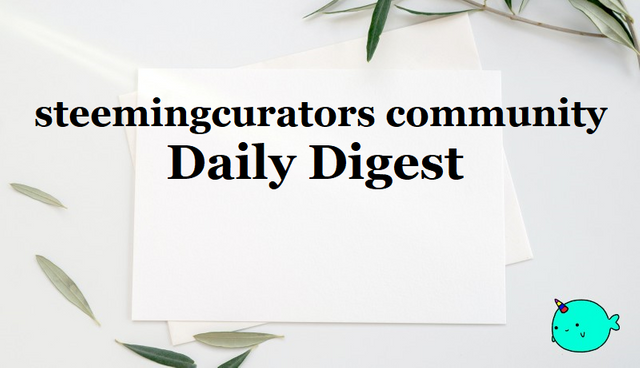 Hello Steemian! Welcome to our daily digest selection.
Our moderators and curators will be featuring the best content from our community and also some of the best publications from outside of the community too.
Hope you will enjoy this selection of post as we did. Please give them a follow or support them by commenting or leave your upvote if you did enjoy their content. Steem on!

I have chosen this post for today's steemingcurators community daily digest because the author @marpa is so creative in presenting her post. The cartoon and graphic that represent her blog quite entertaining. She has been describing her day with the milk box accompanying her, so creative, also the witch that will be making sure she did the baking of cookies would be more delicious. I like this post because its entertain us reader that don't understand the language that this author use for her post.
Check out this post here Tercera Temporada The Diary Game 27/10/2020 Una tarde para cocinar and follow the author too. Her blog looks fun.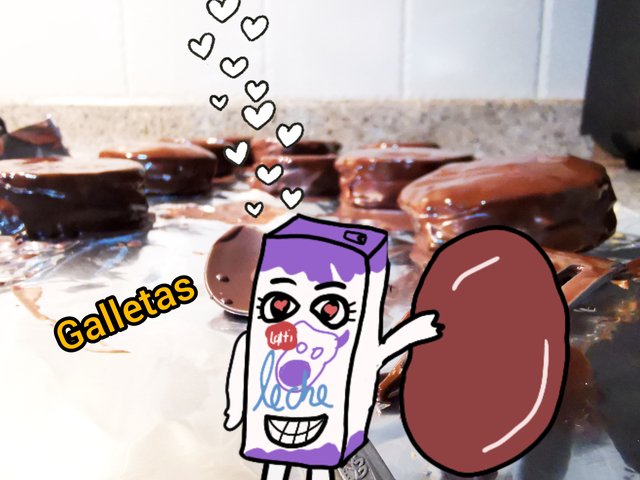 This post was selected by cryptokannnon
---

Coffee in one hand. Confidence in the other.
Diary Game is not just a contest which writes something daily. It's a tool that you can share your experience, love, Enjoyment, Sadness. That is the reason why I choose @fombae for this selection. His daily post consists of all such emotions and they are genuine. His writing is simple, yet he delivers a powerful message. He always uses real-life photographs and shows how much he loves his family. Check out his story.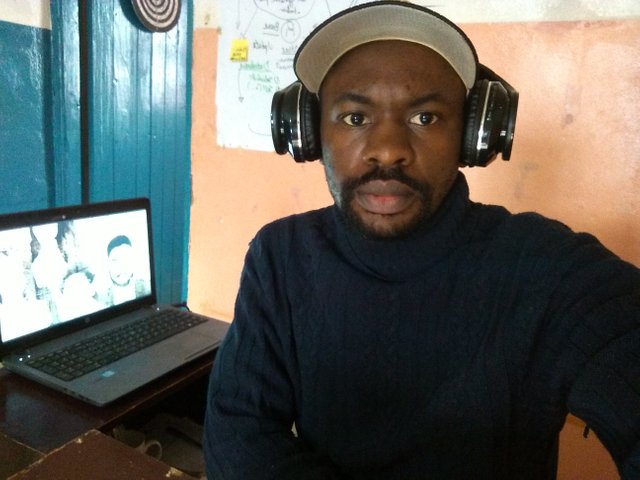 This post was selected by virajherath
---

Another story worthy of this publication is given by @memes777 in The Diary Game (Tercera Temporada: 28-10-2020-Día 33) Día de Clases en el Hospital y Hacer Láminas Sobre STEM who spends part of the morning talking with @cleydimar, @fdar19 and @arlettemsalase about the diary; it is actually a very communicative practice that strengthens the social bonds among the steemians. When his thoracic semiology class is delayed by the absence of his classmates, he uses the time to convince two students to join steemit. This is a productive way to invest the time your teacher has allowed you to expect more participants.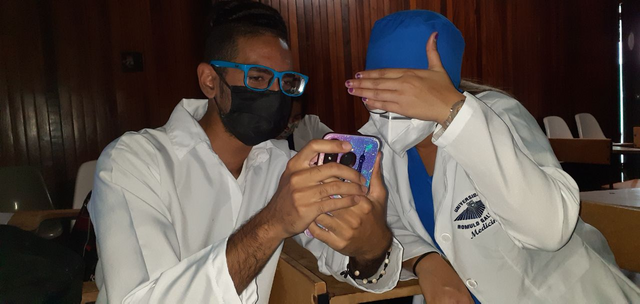 This post was selected by ulisesfl17

🎵Music for Steem Highlight of the day🎵
This singer from @musicforsteem community performing quite a good song for someone who is in love. Hope you enjoying the song too. Follow her if you like her singing!
Music For Steem week 19 / Que bueno que fuiste tú / Cover by @gillianscenteno


This is our selection of contents for today's digest. Let us know if you found great and fun content outside of steemingcurators community so we put them into the spotlight here. Until next time! Steem On!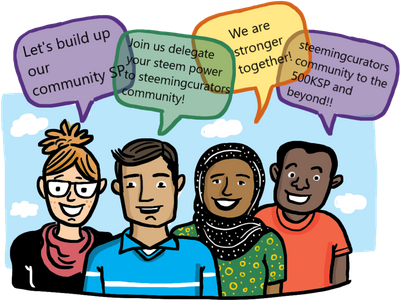 Community Building with steemingcurators Community
Come join us on the mission of How to build up a 500SP account into 500,000 SP community account by delegate/lend your steem power to @steemingcurators account see this post How to Delegate your steem power?
Are you new to Steemit? See this quick guide on How to Steemit!
STEEMIT - A GUIDE FOR NEWCOMERS