My Dairy game season 3: creative art work by our little friend(Memory)in the village
I'm very happy because of what this little lad did.
My day went well and so my night too, this morning I was greeted with a beautiful morning with this little lad art work.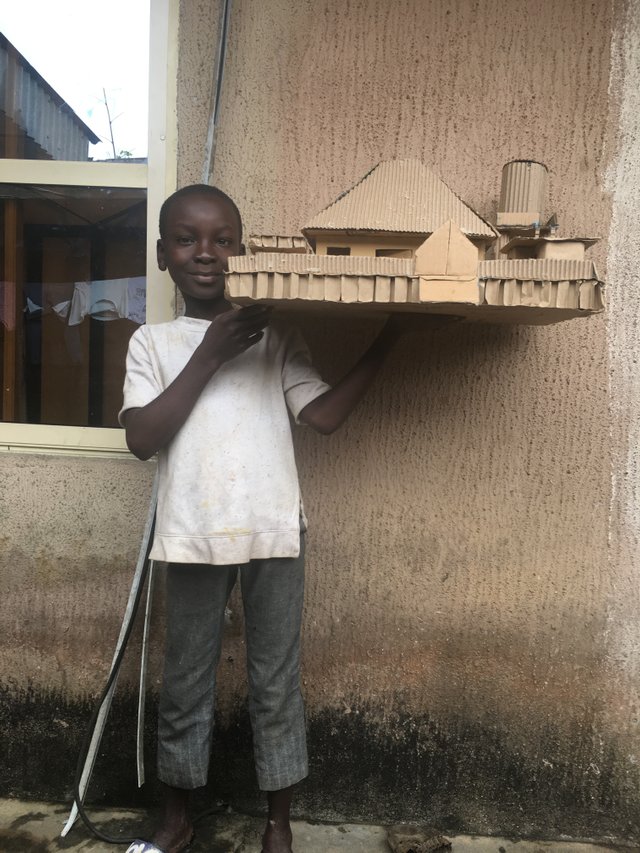 Here comes the young lad (master Memory ) with his beautiful art work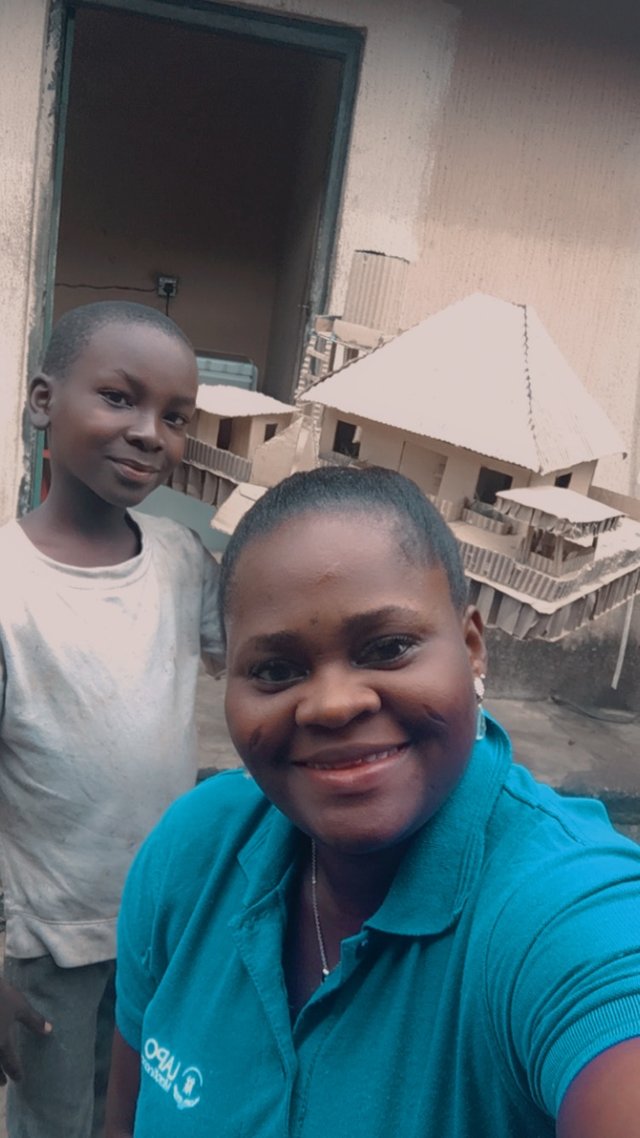 @essybrandy and little Memory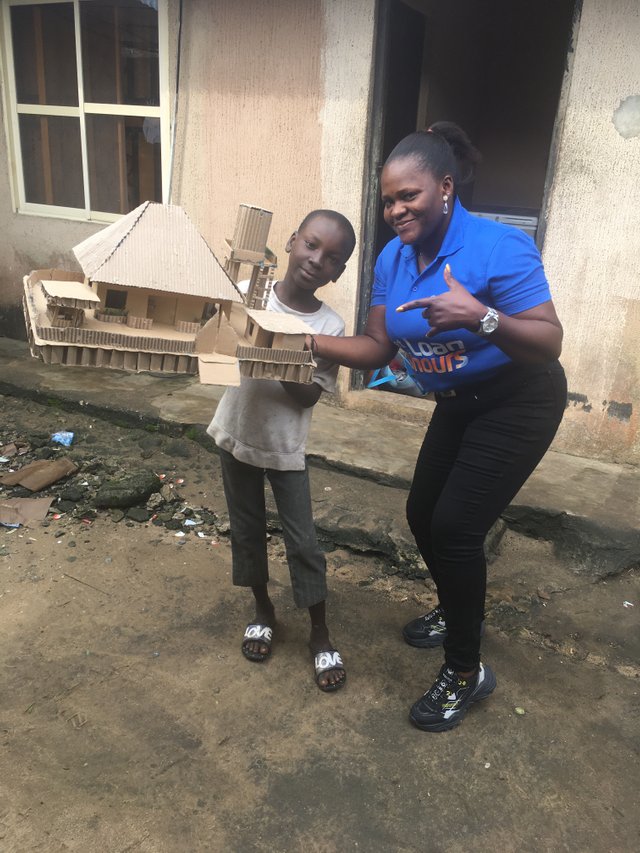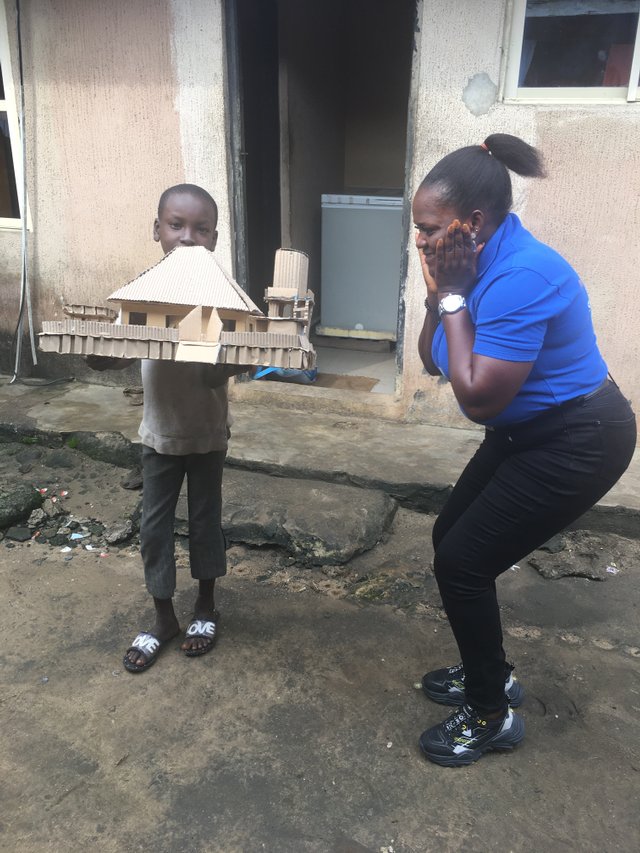 He came to show it to me. I was so amazed how he constructed this with no supervision!
When I asked him how he got to know the idea of making a house using paper carton , he told me he has being observing how people in the neighborhood built house, so when he got this hard paper in our house, he decided to try cave it by himself.
How did he got the hard paper from us ?
My aunt who got married over the weekend gave my grandma a new gas cooker as a gift to her mum before traveling with her husband to Ibandan, so we removed the old gas cooker to another position in the kitchen in the village and positioned the new one where the old one was before.
Everybody were happy to use the new cooker to cook, so Idara went to the market to buy foodstuffs so we can cook with the new cooker
So we unveiled the hard paper carton they used in covering the new gas cooker and kept it aside since we don't need it.
That was where Miracle the young lad took the paper to their house close to ours.
I thought he wants to play with it, I never knew he has such beautiful idea of using it to make a house.
Now the house has a security house, a lounge to relax, borehole tank at the back of the house, gate to open and drive in, and some grassy flowers below the window frame outside the building and a power house (generator) at the back of the building.
And lastly a fence around it to protect invading criminals.
Wow isn't it amazing what this cute boy did in our bills Ukpum Okon in Ikot Abasi Akwa Ibom state ?
Please don't get tired in reading this my Amazing experience!
To be more appreciated, he took it to a building site in our boy to show to the workers there where he usually visit.
To his amazement, they all liked his work and gave him some little little money to show that they loved what he did.
As he was about leaving, the site Engineer saw it and was amazed at his creativity and gave him some money too.
As at late noon, he went to add more fixtures, change his cloth that I should snap him again and post in my international blog I told him I'm going to. Because I told him I must share it here to encourage steemkids here. And I'm happy I did!
Hmm if not for holiday, I wouldn't have seen him do this.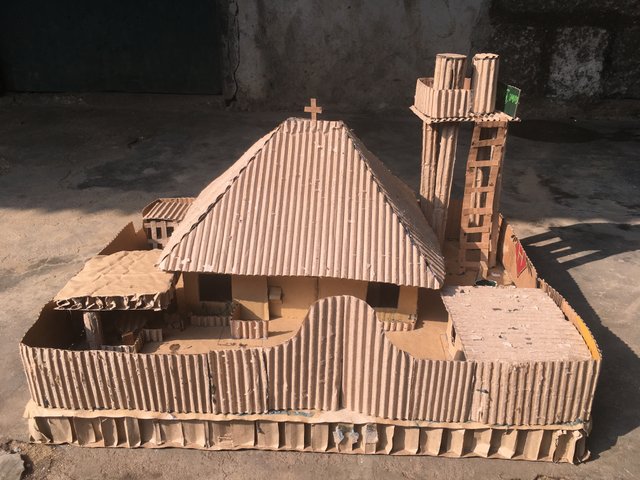 An over view of the entire house made with carton paper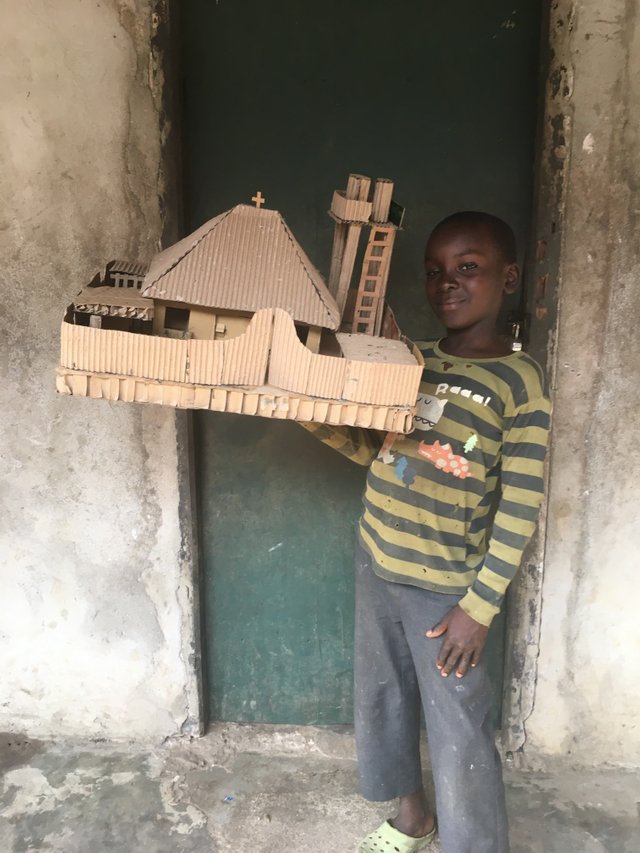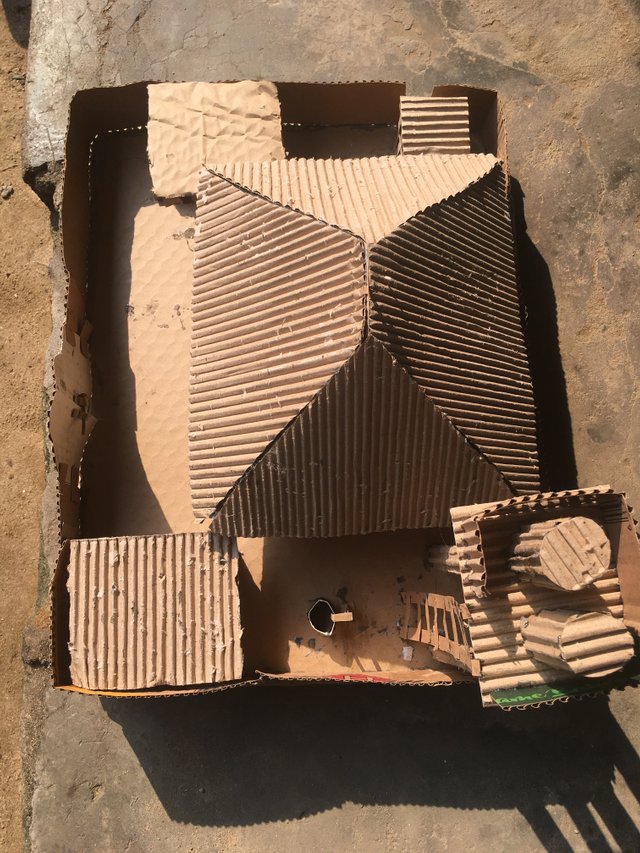 He added a water tap with a bucket in the middle of the compound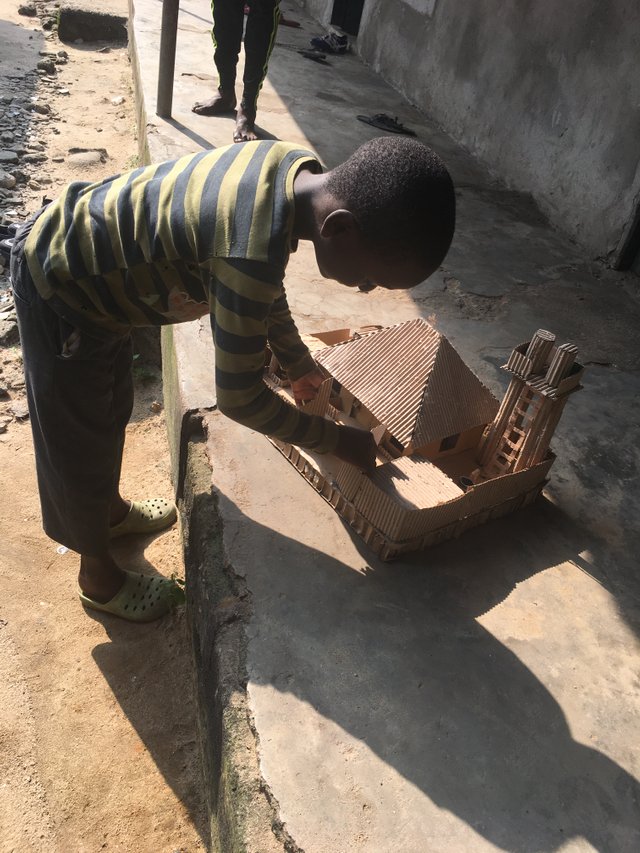 So cheers 🥂 to school holiday 💃💃💃
Thank you for reading this interesting content of mine.