@NGOENYI CONTEST #11|| CAN YOU SUCCEED IN YOUR STEEMIT JOURNEY JUST BY YOURSELF?|| 25 STEEM PRICE TO BE WON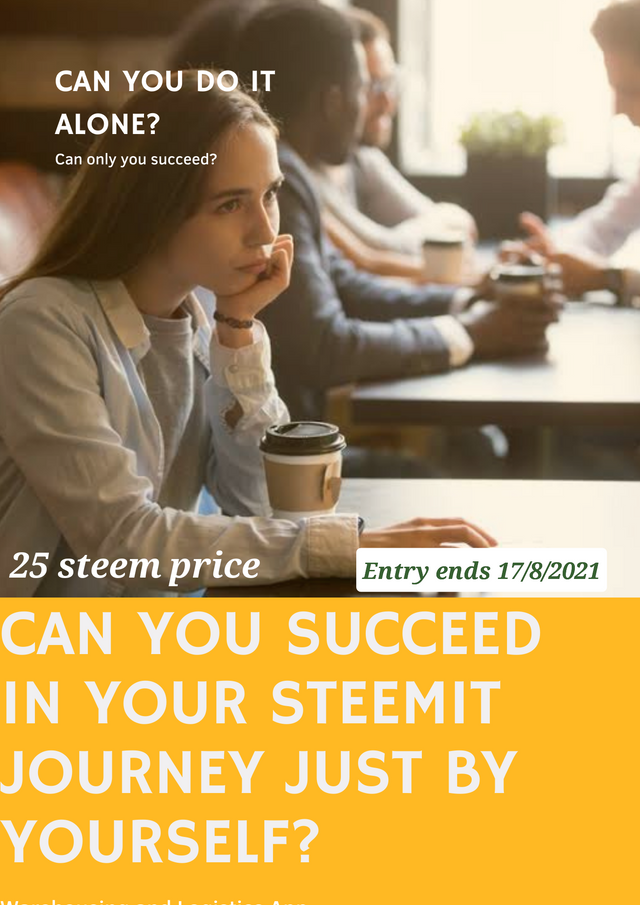 Image edit in Canva and polish app source
Hello my wonderful kids lovers, trust you are super ok? I am back again with another contest topic. I know you long awaited it. Don't worry, I am here. The last topic about your steemit surprises recorded a huge success. About 32 entries were received. And you know what? Every participants received a reward. You see why you must participate? It is a win win contest.
WHAT IS THIS WEEK'S CONTEST IDEA?
Can you succeed in your steemit Journey just by yourself?
We have all recounted the surprises we got from our steemit journey and I am so excited to hear them all. But, is it just by yourself that all those surprises came to you?
Do you think you don't need others to help you succeed? Let me know
CONTEST TIPS
What is steemit success?

can you achieve it all by yourself without others? If not, how can others come in to assist? If you can achieve your steemit success all by yourself, how?

Has anyone been so helpful in your steemit success? If yes, who and how has he or she assisted you?

How can you receive more assistance to have more success in your steemit Journey?

How can you yourself assist others to succeed?
CONTEST RULES
The rules are very simple.

Reward pool- 25 liquid steem
5 winners will receive 4 steem each
Winners will be selected from those who write under the contest tips, who follow all the rules and who are detailed. Also, from those who applied markdown styles
The rest of the participants will share 5 steem as a consolation price.
I wish you all the best in this contest entry. I will be expecting them soon.

Special mention:
@stephenkendal
@bright-obias
@whitestallion
@focusnow
@kiwiscanfly
@yohan2on

Support us by delegating STEEM POWER.
This is my introductorypost here