🎉 BETTERLIFE|| ✨ THE DIARY GAME 18-07-2021||( ͡ᵔ ͜ʖ ͡ᵔ) EL MEJOR DÍA: "DÍA DEL NIÑO"🎈😇 👩‍ 😃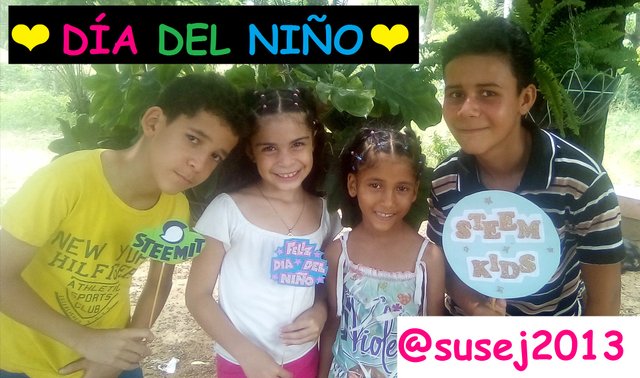 Saludos apreciada comunidad, hoy tal y como lo prometí les traigo una hermosa experiencia de celebración, como lo es el tan esperado "Día Del Niño".
Mi día comenzó con la llegada del servicio de agua por tubería, ya teníamos 40 días que no nos surtían de este vital líquido. Lamentablemente a pocos minutos de instalar la bomba de agua, cortaron el servicio electrico durante 3 horas y mi teléfono estaba casi muerto 3% de batería, no quise estresarme, así pues, que me fui a despertar a las niñas con un enorme abrazo deseándoles un "feliz día del niño" y luego llegó mi esposo con los regalos, aproveche la poca batería y les tomé unas fotos.
Greetings, dear community, today as promised I bring you a beautiful experience of celebration, such as the long-awaited "Children's Day".
My day began with the arrival of piped water service, we already had 40 days that we were not supplied with this vital liquid. Unfortunately, a few minutes after installing the water pump, they cut the electricity service for 3 hours and my phone was almost dead 3% battery, I did not want to stress, so, I went to wake up the girls with a huge hug wishing them a "happy children's day" and then my husband arrived with the gifts, I took advantage of the low battery and I took some photos of them.



Mis hijas Jeshira y Susej con sus regalos
(My daughters Jeshira and Susej with their gifts)
Desayunamos y luego fui al súper mercado con mi mamá y mi tía a hacer las compras para la celebración de los niños.
De regreso en casa me sentí un poco mal, tenía un fuerte dolor de cabeza y decidí acostarme un rato, después de una hora me levanté y mi dolor de cabeza seguía igual, me tomé una taza de café y decidí ponerme manos a la obra, pues los niños contaban conmigo y pasaron toda la mañana pendiente de mi y ofreciéndome ayuda. Me dispuse a hacer unos pequeños detalles en la tranquilidad de la habitación, esperando sentirme mejor.
We had breakfast and then I went to the supermarket with my mother and my aunt to do the shopping for the children's celebration.
Back at home I felt a little bad, I had a severe headache and I decided to go to bed for a while, after an hour I got up and my headache was still the same, I had a cup of coffee and decided to get to work, Well, the children were counting on me and they spent the whole morning looking out for me and offering me help. I started to do a few small details in the quiet of the room, hoping to feel better.



Elaborando los regalos.
(Crafting the gifts)
Después de almorzar comencé a preparar las donas, el olor a chocolate tenia a los niños desesperados😃.
After lunch I began to prepare the donuts, the smell of chocolate made the children desperate😃.



Elaboración de las donas
(Making the donuts)
En horas de la tarde preparé la mesa y llame a todos a celebrar y compartir una deliciosa merienda, aunque aún me sentia un poco mal, valio la pena ver la cara de todos al probar las donas y compartir un rato agradable.
In the afternoon I prepared the table and called everyone to celebrate and share a delicious snack, although I still felt a little bad, it was worth seeing everyone's face when trying the donuts and sharing a pleasant time.



La mesa con los dulces para los niños
(The table with sweets for children)





Mis tios, tias y los niños en la celebración
(My uncles, aunts and the children at the celebration)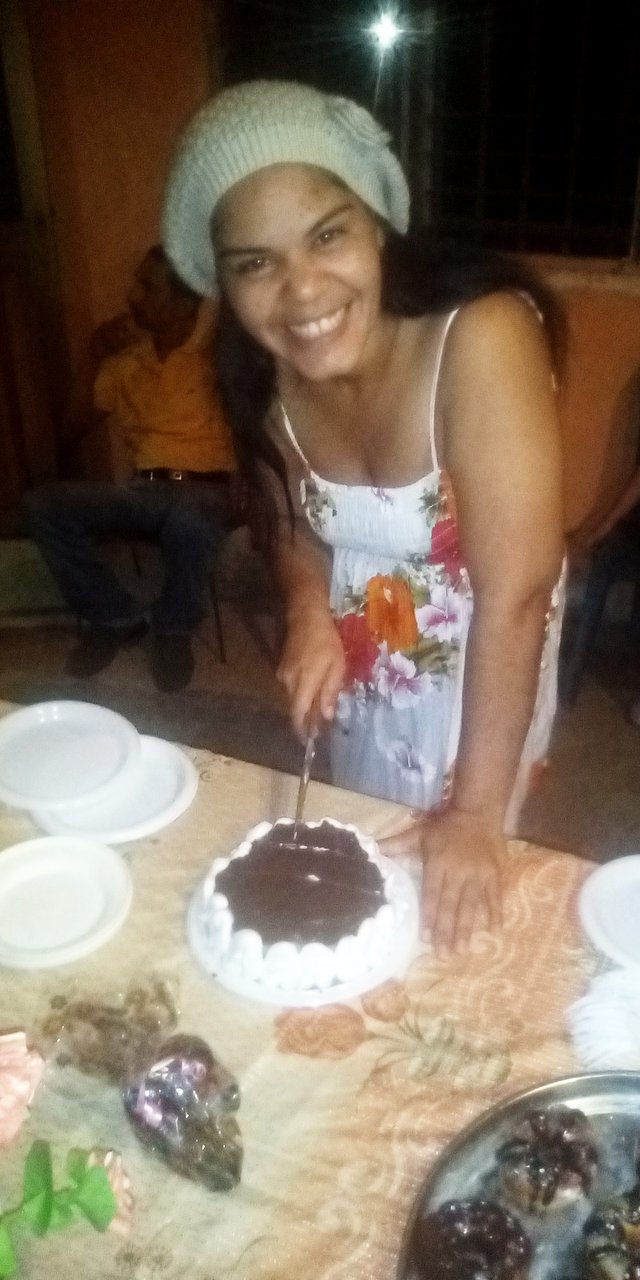 Yo picando la torta para los niños.
(Me chopping the cake for the children)
Este fue mi diario, gracias por leerme, estoy muy contenta con la plataforma de steemit, pues esta celebración fue ejecutada principalmente gracias al aporte de los steem otorgados en mis trabajos y mi deseo es llevar estos actos a más personas.
This was my diary, thank you for reading me, I am very happy with the steemit platform, because this celebration was carried out mainly thanks to the contribution of the steem granted in my work and my wish is to bring these events to more people.
📢Estoy comprometida a realizar publicaciones de calidad, 100% originales y exclusivas para steemit.
I am committed to making quality publications, 100% original and exclusive for steemit.
---
✨*Todas las imagenes de este post fueron tomadas con telefono Alcatel 1, en Margarita-Venezuela.*✨
All the images in this post were taken with an Alcatel 1 phone, in Margarita-Venezuela.
---
💖Mi nombre es Jessica Lopez,madre, maestra y STAM10 en #steemkids. Si deseas conocerme un poco más te invito a leer mi pos del Logro 1 💖
My name is [Jessica Lopez](@ susej2013), mother, teacher and STAM10 at #steemkids. If you want to know me a little more, I invite you to read my post on Achievement 1