Review One Piece Bounty Rush: MOBA Anime Part 1
For One Piece Anime lovers, you will definitely like this game. One Piece Bounty Rush is a MOBA game with the anime One Piece theme from Bandai Namco. In this game you can play popular characters in One Piece such as Monkey D. Luffy, Don Krieg, Nami, Ussop, and Zorro. This game can be played on Android and iPhone phones. The gameplay of this game is quite simple and entertaining. Your job here is only one, namely fighting over treasure at all costs.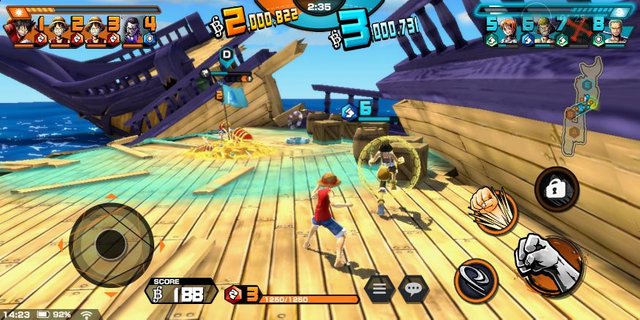 One Piece Bounty Rush Gameplay
What is quite unique about this MOBA Anime game is that it has all One Piece characters and action-packed battles. When playing, you will join a team of four players. To win, the method is quite simple. You are required to collect as many points as possible by placing the team flag on the treasure mound scattered in the game area.
The challenge is that the opposing team also has the same mission. Kick each character is described as interesting in this game. You can use a combination of analog navigation, skills, and standard attacks to deter enemies. The one who places the flag on the treasure pile the fastest wins. In this game, you have to beat other teams whose job is to survive. Each character has its own class. Different class combinations in each team increase your chances of winning.
One Piece Bounty Rush Characters and Skills
One Piece Bounty Rush has many popular characters with their respective strengths. Until now, there are a total of 37 characters that you can play with. Each character also has its type or class. If you want to be an attacker, you can choose a character who has high strength and is an attacker type. Meanwhile, if you want to focus on speed to take treasure, you can choose a character who has high agility with the runner type.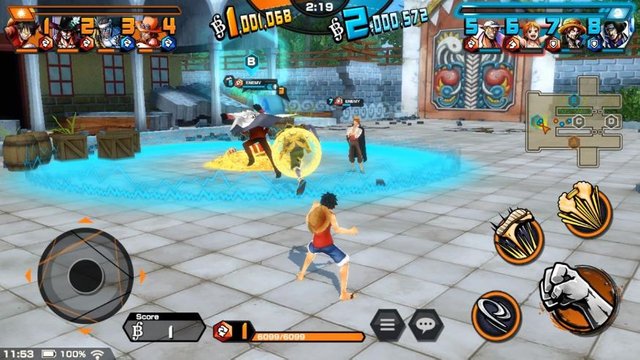 But if you prefer to survive, please choose a defensive type character. Each player is expected to work together to win. All means can be used, including attacking opponents with mainstay skills. The special strength of each character is certainly very helpful in preventing opponents from placing the victory flag. Each team consists of 4 characters. Unlike MOBA shooting games, most of the characters in this game only rely on melee weapons or bare hands, so it is relatively more time consuming.