New Blockchain Game - Town Star - Worth My Time?
This is my gaming cross-reference review that was from my other official review site that I took the liberty to test it out up till 1am this morning haha
---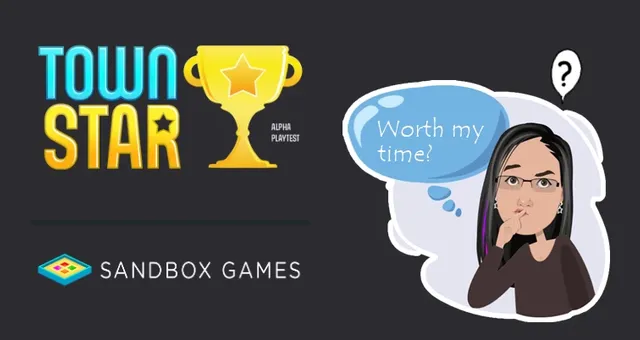 This is one of my first hand reviews of the most recent game I have embarked myself today, invited by @elizacheng called - Town Star , powered using the Gala network, a decentralised gaming platform by Zynga.
For those who had played Zynga games before, you might be familiar with games like Farmville ; but to build a game for both decentralising and mining at the same time? Now that's something to wonder.
So far as far as I have observed, this game seems to be built on emphasis of BTC (but you can potentially win Gala tokens and mine Box coins), the pioneer cryptocurrency of the Blockchain era. Which has always been sought after as the first line of commerce by many entrepreneurs and business entities.
But would a traditional farming strategy game take good root?
Let's take a look at how it looks and feel.
1. Slow loading for WiFi access, and web browser access at the moment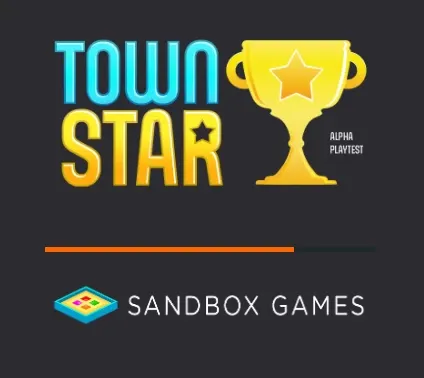 I do hope it is the bad internet that I am having from my end, otherwise this could really not be a game site for traditional farm gamers to quickly check their farm and be out of there for other real world errands / responsibility.
It takes about a full minute just to load it, even on the lighter weighted Brave Browser. But then again, it is a free game so you can't really complain about it.
---
According to @wilbh81 this morning, even with 100Mbps the loading also still takes forever - this probably means in this alpha stage the optimisation of updating the blockchain still has some delay kinks, could be in terms of lack of miners / witnesses for the chain's stability.
---

You can even mine (Box) coins along the way; but to purchase a full fledged working bot would cost you about 100,000 USD according to current BTC price, which is probably not the best way to start testing a game.

Since we are testing out the Alpha version, this is would be the banner you will need to look out for.
Oh but before that...
The site itself would ask you to open your very own free Gala wallet, where it behaves very much like other blockchain wallet by giving you recovery pass phase; but the only difference is that it doesn't show you the private key, except your own password.
This could be an easy breech of hack should your game account becomes more famous.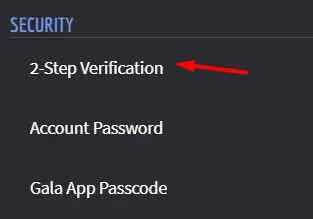 Fortunately you still can activate 2-step Verification with mobile Authenticator applications such as Google Authenticator, Authy or Microsoft Authenticator.
2. Impressive World Map Graphics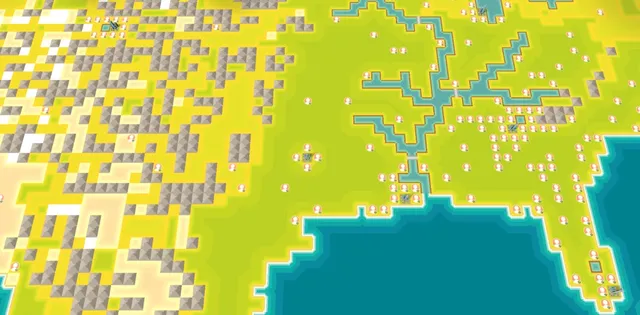 Unlike traditional farm / city building strategy games, this game comes with an impressive (almost) mapping globe of our beloved Earth; and based on different terrains you can strategise on different kind of game strategy.
I was very much tempted to head over to my South East Asian origin; but since it has smaller lands and loads of Islands, which I am not certain how it will work out (plus my friend advised that forests are easier for beginners), I have decided to choose my next best region that I am fond of - Europe.
3. Somewhat confusing if you try to hack and learn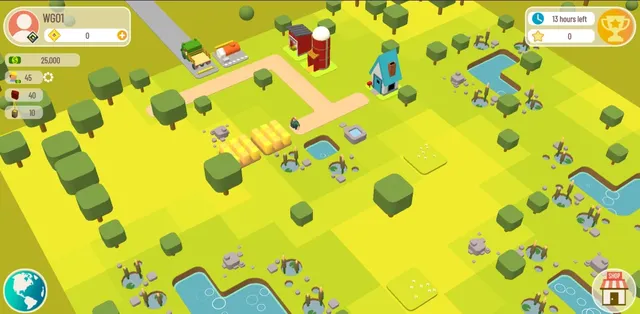 European region is famous for grassy lands and forests, which could be a good strategy to begin with. When you start the game you are given these few things: 2 Wheat fields, a Silo, a cold storage (which you couldn't use) and a trader worker with 40 barrels of gasoline and a capital of 25,000.
If you have no idea what to start with, you'd probably be clicking around and not sure where to start without reading the game guides (which is so hard to find and now where found on the game screen); why?
You won't be able to move your farms around (which is logical), and if you do, you will need to sell them off.
You will have no idea that you need to sell off your produce using the Trader.
You might accidentally sell off your gasoline for money instead of your produce.
If you don't sell your produce, your worker will be wandering around and wasting your wages paying him destroying excess crops.
These were some of the mistakes that I have made the first round. Fortunately because it is Alpha sandbox testing stage you get to nuke your town and start over again with the same capital.
So please do remember to read the guide first before you even start playing the game.
Fortunately Eliza was kind enough to share the tips link withe me; or I would have need to reset the game multiple times to get the hang of it.
Thank you again @elizacheng for giving a heads up!
4. Game strategy, how you want to manage your time
If you are a person who is totally bored from the recent COVID-19 lock-down in your city and you have nothing to do at all, then you could actually set your games in a faster harvesting mode by using the default play with the 2 piece of 20 seconds to harvest almost self watering wheat fields (if you choose a forest terrain); however, that extra wheat field would be a nuisance because the farmer hardly gets to harvest that one, and it requires well watering although it only reloads every 16 seconds. So if you are totally bored and you would stay on that default mode.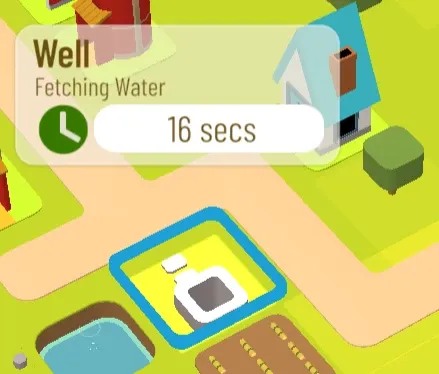 I would have just sold off that wheat plantation.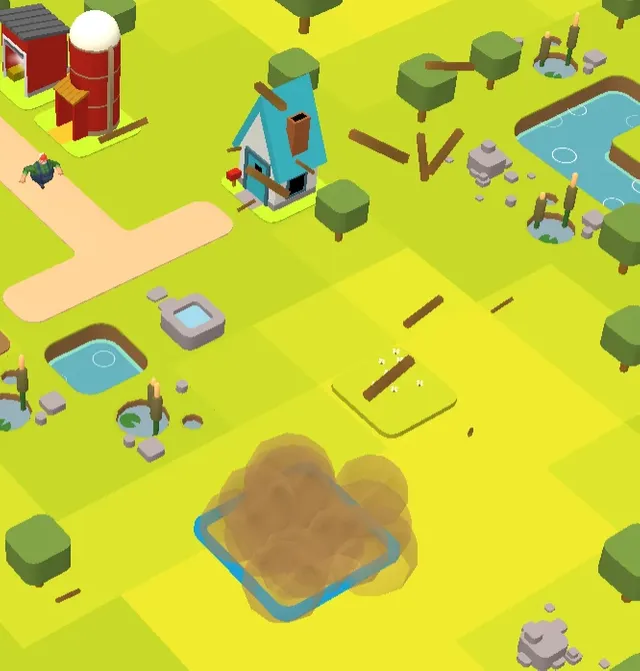 And you get to see the explosive graphics!
Unfortunately, self watering Wheat fields near ponds only yields 2,000 per 10 trade and that would have wasted a lot more fuel than profit.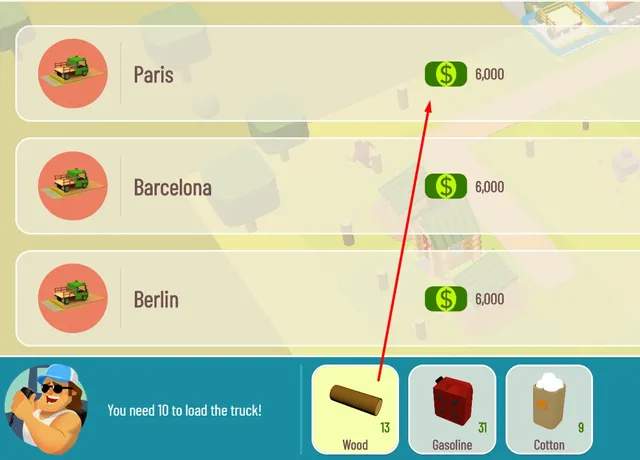 However, since you are in a forest terrain, the most profitable item you could benefit from would be selling wood; but to invest on a full set would require you emptying almost 80% of your capital before you start to get back some profit.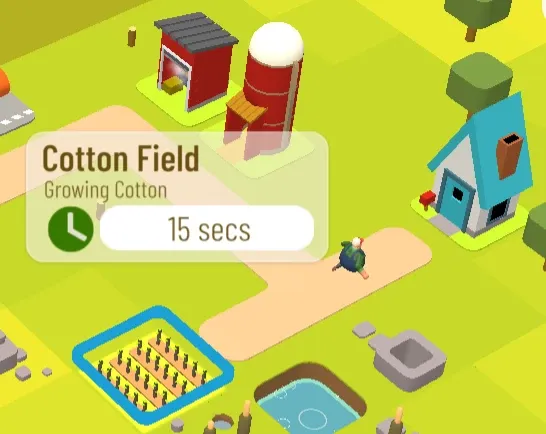 If you are semi free and still feeling bored, the cotton field could work pretty well for you because it requires the worker to have more work to do (less wastage of time with empty wages paid off to the guy).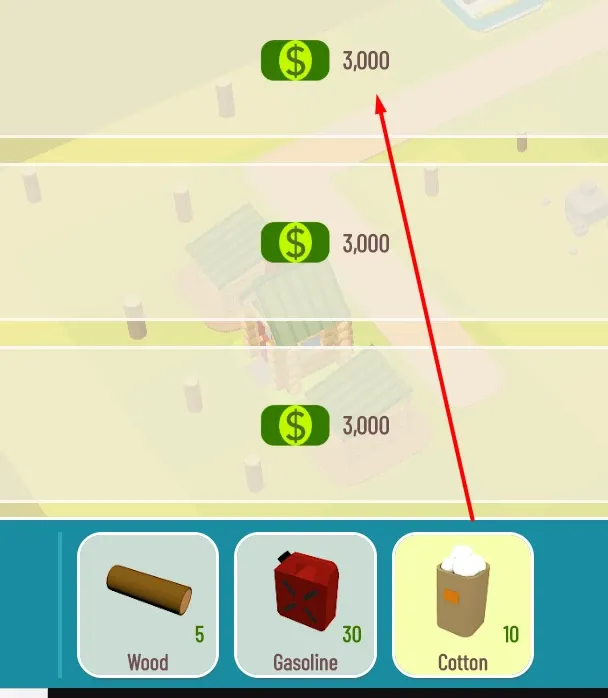 But the yield would still not be good enough for the long run if you are very bored, and you might get tired of the game too.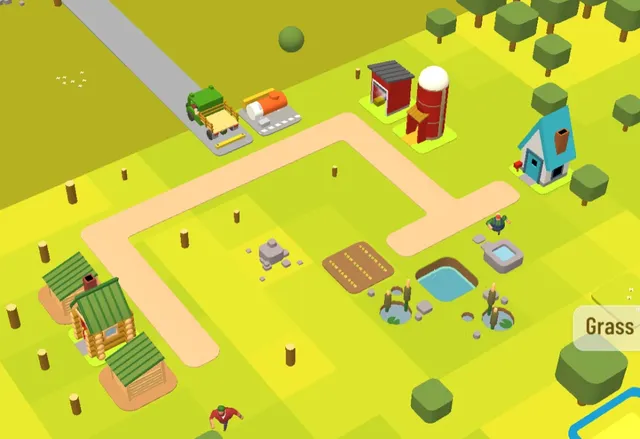 For a busy person like me who not only keeps multiple tabs on, working from home and occasionally needs some game to keep me from being too stressed up with work, then the combination of farming and logging would be ideal.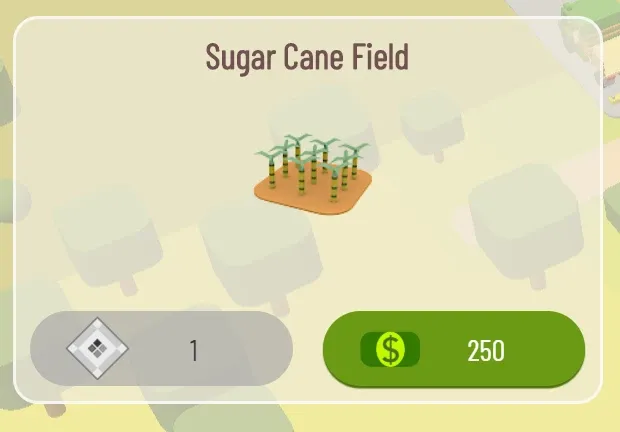 Although it needs a little more work (which means slightly higher pay) for Sugar Cane field, but this would be one of the highest crop yield that would be useful for busy people keeping the game running at the background.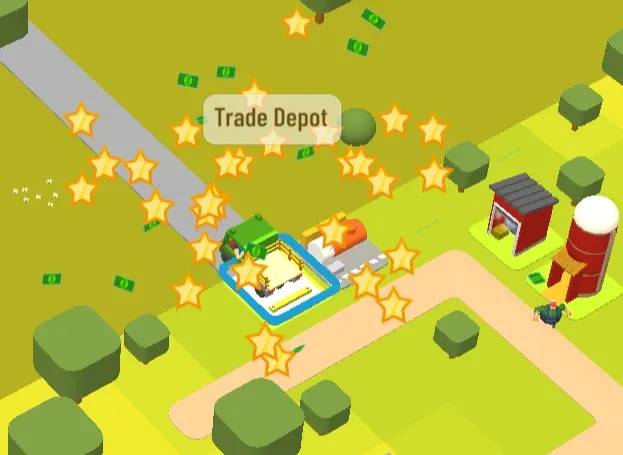 And besides you also get to see pretty animation when you collect your sold good's profit.
Verdict? Waste of Time, or there's potential?
To me, I feel this game does have quite a potential, and I am pretty sure as I continue to learn more about the game there would be more strategy thought out to optimise the game play without too much wastage.
It's a management game, but without losing real workers in the real world. Let's see if there are any potentials for me to earn some GALA in the end.
It could be fun too for parents with kids, and make it as an educational strategy game play with kids for them to think through until they learn logic sense in the end.
---
Well, I hope you have enjoyed reading my first experience review of this game. If you want to try it out, feel free to click on this link.
See you there!
(Maybe?)
1% of this earnings will go to NULL to keep the STEEM chain alive