📢 Contest Announcement #5 : TELL US WHAT HEALTHY FOOD OR DRINK YOU LIKE AND RECIPES |Reward Pool :30 STEEM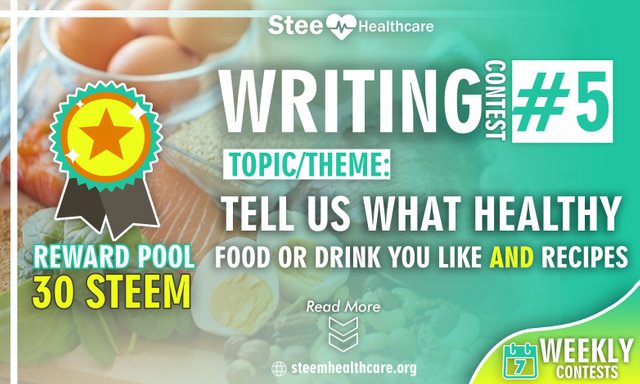 Hello all Steem Healthcare members 👋
This community has experienced a very high subscriber increase lately. We are very happy, therefore we continue to strive to improve the quality of this community in various ways.
Through the contests that we organize, it is one of the supports as well as a way to make members in this community more active and creative. Daily Contest finished yesterday, today we start with Weekly Contest. The theme of this contest is "Tell us what healthy food or drink you like and Recipes", we want to see you give your best in this contest.
Points you should include in the post.
You are free to share drinks or food
Make sure you tell how the food and drink is made, and preferably give the recipe.
Know! adding original photos will be an added value from us.
We do not limit these points, you can add other things that you think are necessary to share and benefit us all.

🏆️ The Winners🏆️
Total prize pool 30 steem
| Winner 1 | 15 Steem |
| --- | --- |
| Winner 2 | 10 Steem |
| Winner 3 | 5 Steem |
Bonus! The first participant to comply with the rules will get Booming support!


Subscribe to Steem Health Care Community.
Make a post about healthy Foods and Drinks that you like. And also add the way you made it or the recipe.
Add at least 1 photo of the food or drink. If it's not yours, add a photo source. But!! Your original photo will get more score.
Posts must be in Steem Health Care Community.
Posts must contain at least 200 words.
❗ Posts that show plagiarism will not be judged ❗.
Use the first tag #shcrecipe, #contest and your country (eg Indonesia and Venezuela).
Resteem this post so that more people know.
You can write in any language you understand.
Invite 3 friends from your respective country to join this contest, tag them in the post.

The contest takes place after this post is published and will end on the date (July 18 - 2021).
Contest Winner Appraisers by Steem Healthcare community admin @imamalkimas and @mudajuli and moderators @ahyar92, @goodybest and @lidiasteem.
---
I will be grateful
@,steemcurator01, @,steemcurator02, @,steemitblog for supporting the contest!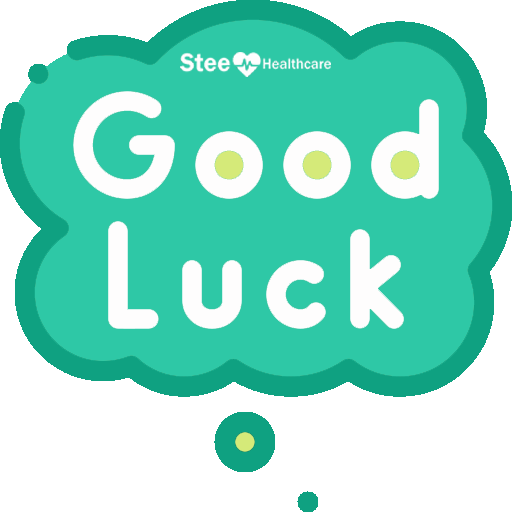 ❗ ❗ Plagiarism is strictly prohibited ❗❗

This contest was initiated by one of the moderators @ahyar92. Enjoy and have fun with this contest!

CC:
@steemcurator01
@steemitblog
@stephenkendal
@pennsif
---
Please join us at discord and you can communicate with us for the betterment of the Steem Healthcare community

Steem Healthcare Discord : https://discord.gg/NnpBEdEu4V
Steem Healthcare Website : http://steemhealthcare.org
---
Support us by delegating STEEM POWER.
50SP
100SP
200SP
500 Sp
1000SP
2500SP