Minestrone Soup
Who thinks this gourmet soup is from random leftover veggies in the refrigerator? Instead of ditching it, I turned it into a delicious, savory and hearty Minestrone Soup.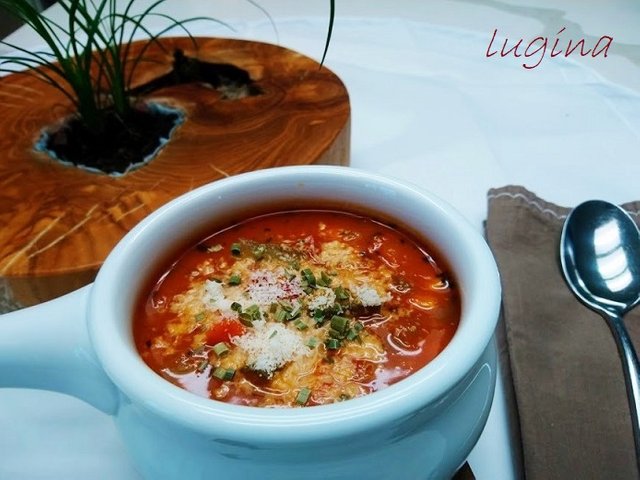 Things you need; Marrow bone broth (go ahead if you prefer to use vegetable broth), chopped onion, chopped garlic, dried basil, 2 bay leave, 2 medium dice tomato (seedless).
1 cup dice tomato (can), 2 tbsp tomato paste, salt, black pepper, 1/4 cup grated parmesan cheese, olive oil, and some veggies as you prefer but please add some celery stalks to get better flavor.
In a pot, heat olive oil and stir onion and garlic until fragrance, add dice fresh tomato until it's soft, then add the broth.
Simmer all vegetables in low heat along with salt, black pepper, dried basil, bay leave and dice can tomato until it's soft. Add the tomato paste, turn off the heat. Garnish the soup with grated parmesan cheese to serve.