North Table Mountain Ecological Reserve | Oroville, CA.
Oroville, California is proof of an ancient amazing nature, set up of 3,300 acres with unique forms of lava table land rocks.
Seasonal vernal pool, flowing water streams to giant beautiful tumble of several waterfalls and vistas of wild flowers in different colors bloom continuously during spring.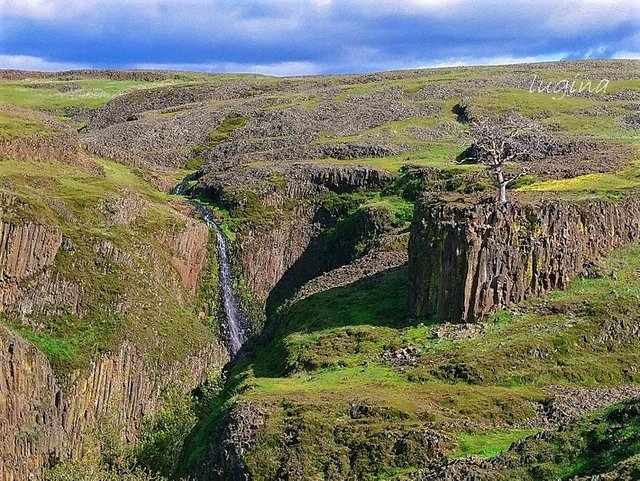 You will also be amazed with all the formations of Basalt rocks. It's structured by volcanic lava rocks that comes in many sizes.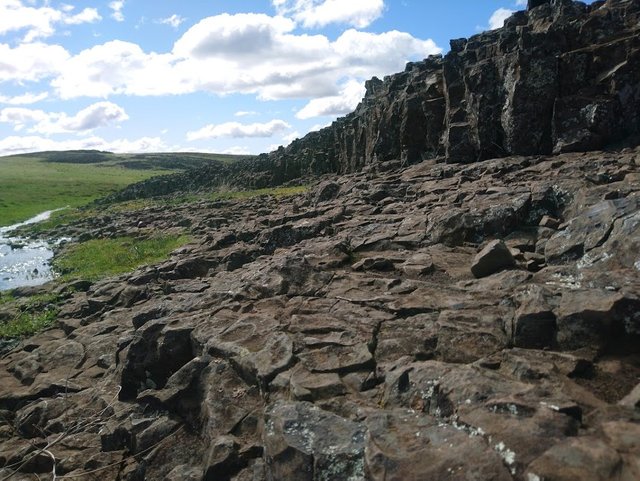 ▬▬ι══════════════ι▬▬
The path offers you two different routes, one will bring you to Hollow and Betson Falls and the other route will take you all the way to Ravine Falls before you get to Phantom Falls.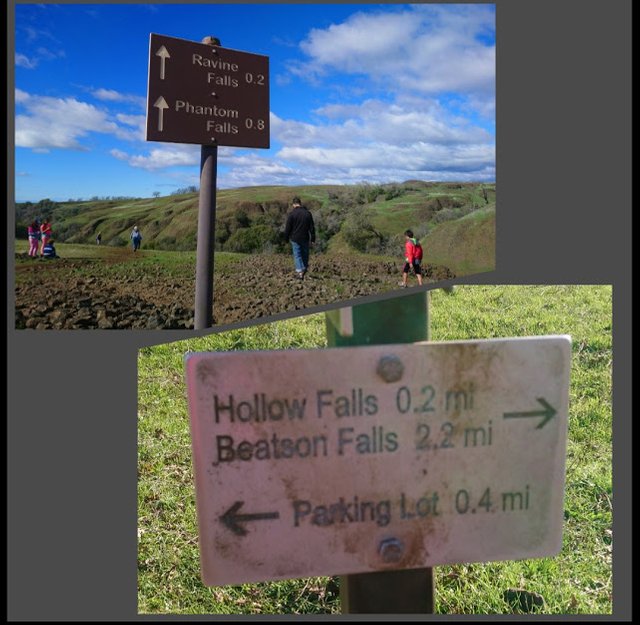 ▬▬ι══════════════ι▬▬
Beatson Falls And Hollow Waterfalls
Walk straight to the left, slightly 3 miles from the fork of the trail, along the way, you will be spoiled by the sound of water streams that flow beautifully for miles and miles all the way to Hollow Falls to the basin of Beatson Falls.
Enjoy the feeling of walking on the basalt lava rock field. But some of the fields has wet and muddy dirt as I mentioned above because of seasonal vernal.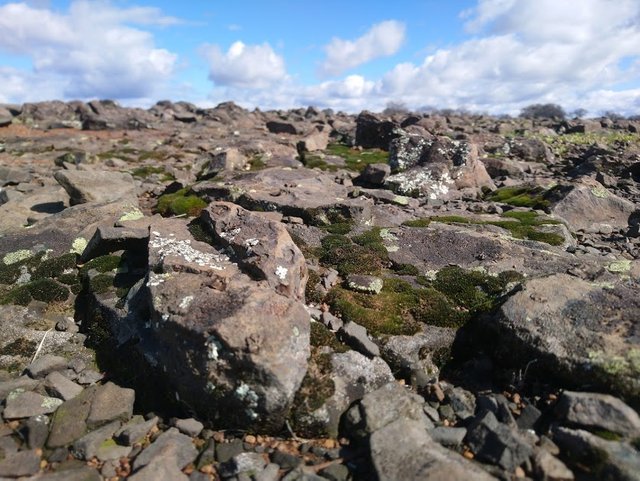 Bellow are some pictures and video to visualizing the charm of North Table Mountain Ecological Reserve.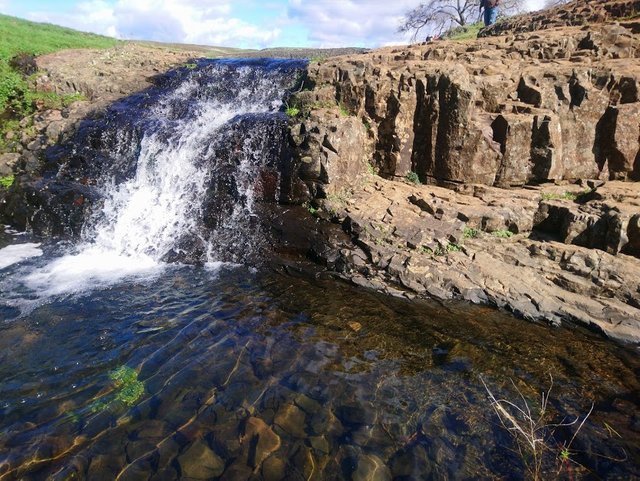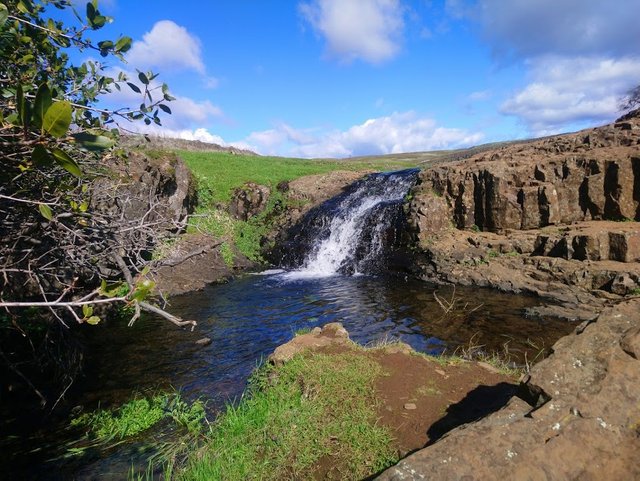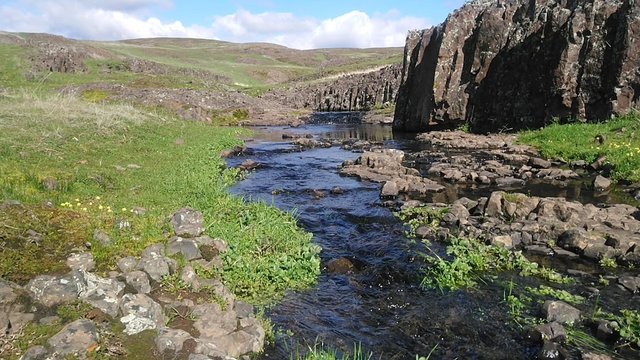 ▬▬ι══════════════ι▬▬
▬▬ι══════════════ι▬▬
Ravine Falls And Phantom Falls
Walk to the right from the fork of the trail will lead you to the most spectacular terrain of waterfalls, nearly 40 feet of water drop.
It was a little bit of a disappointment because there wasn't any waterfall to view and see that beauty. It was just wrong timing.
But other beauty is still there, especially looking over to the field of yellow wild flowers.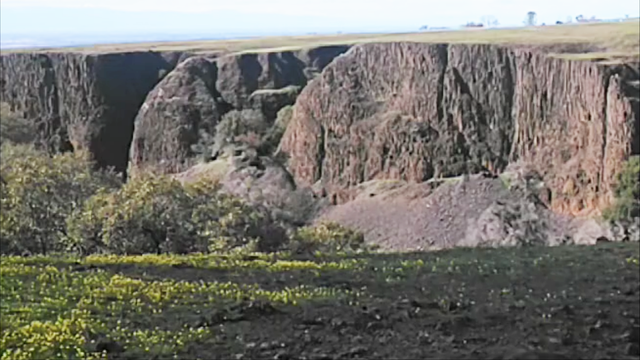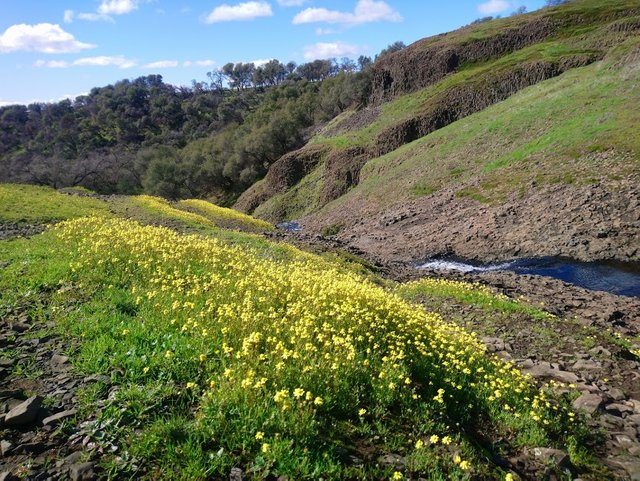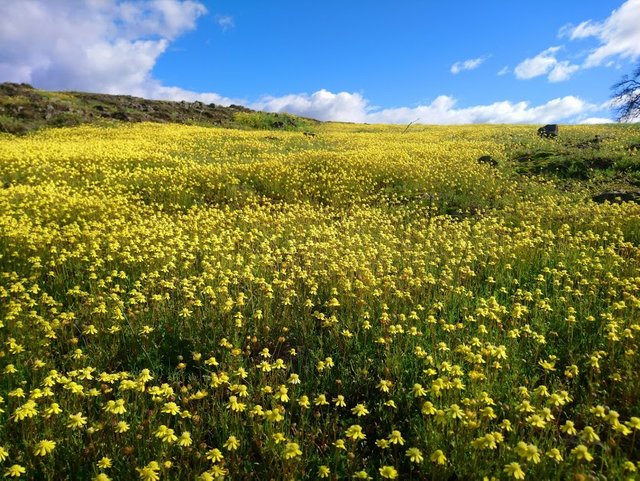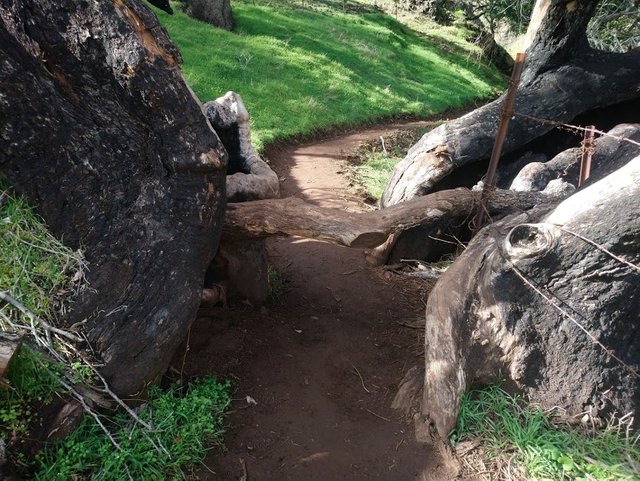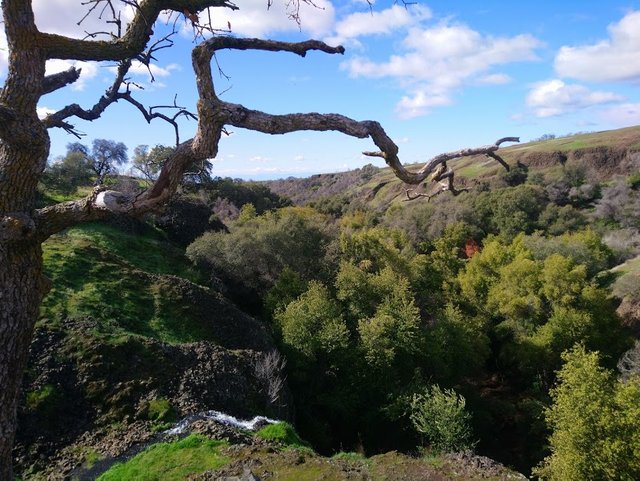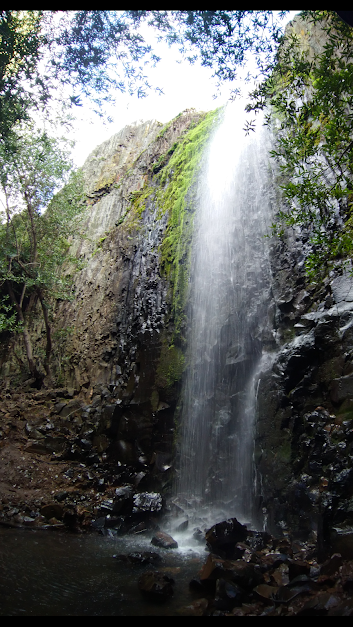 Enjoy a short movie from the whole trip of the hike.
Glorious indeed, every single place was uniquely eye-catching. The 6.5 miles of hike won't displeased you, recommended place to explore.
Make sure to go during May-April to see the waterfalls and enjoy the colorful of wild flowers.
▬▬ι══════════════ι▬▬
Thank you for visiting my blog,
@lugina.