11111 APX + 222SP. . The contest is over. Winners - announced. So now comes the ...
... time for the "consolation prize(s)" ?
.
It was not an easy task for me to, Mr. @hauptmann. :)
Even my extra announcement came several days after start, and there was a small limitation (to be my follower), I still got 56 entries to review.
TBH, I was expecting 2-3 times less.
In fact, most of the best entries are already covered by @hauptmann 's 10 prizes.
From the 10 main winners, six (6) are my followers too (@appleskie @kenglogirl, @mahusaisor, @masummim50, @ourlifestory, @sijukehinde), and all them could qualify for my prize too.
I even was thinking one moment, maybe I should pick one of them, as those entries were really so great.
But then I decided, that since I called it "consolation prize", it would be not fear to give it to someone who already has won the main trophy.
I must also to note, that several participants had high chances between my competitors, but... could not make it just because... they were not my followers.
With my apologies to them, I still don't want to break my rules. Especially that this was just the one single restriction to qualify.
So, my main "consolation prize", with a 30 day delegations for 11111 APX, AND ... 222 STEEM power goes to .... @samgiset
I hope some extra Steem power will be useful to maintain required RC resources, while making active voting without stress.
But this is not all. Stay tuned...
@onealfa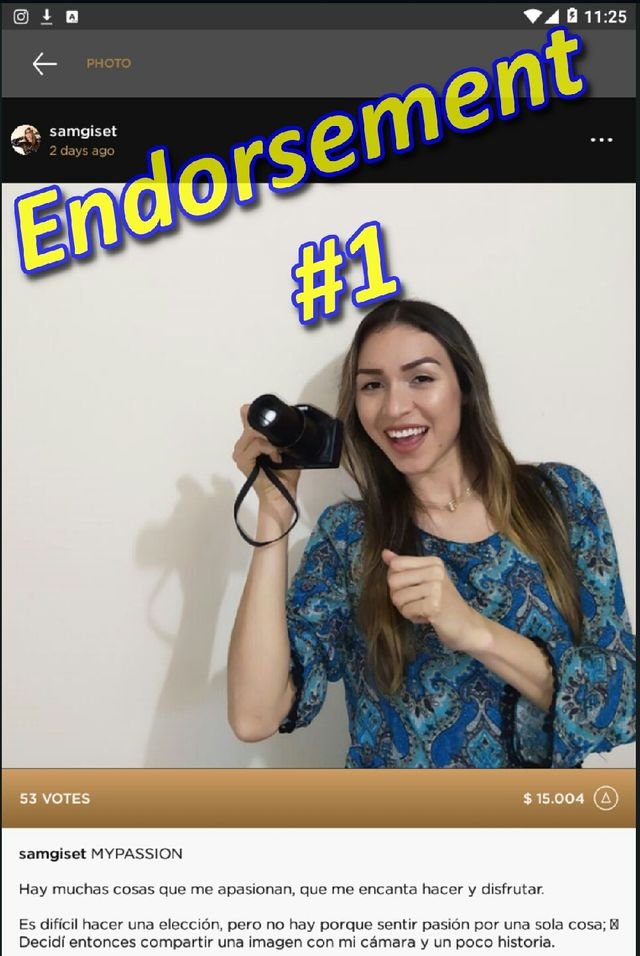 %0AEven%20my%20extra%20announcement%20came%20several%20days%20after%20start,%20and%20there%20was%20a%20small%20limitation%20(to%20be%20my%20follower),%20I%20still%20got%2056%20entries%20to%20review.%0ATBH,%20I%20was%20expecting%202-3%20times%20less.%0A%0AIn%20fact,%20most%20of%20the%20best%20entries%20are%20already%20covered%20by%[email protected]%20's%2010%20prizes.%20%0AFrom%20the%2010%20main%20winners,%20six%20(6)%20are%20my%20followers%20too%20%20(@appleskie%[email protected],%[email protected],%[email protected],%[email protected],%[email protected]),%20and%20all%20them%20could%20qualify%20for%20my%20prize%20too.%0AI%20even%20was%20thinking%20one%20moment,%20maybe%20I%20should%20pick%20one%20of%20them,%20as%20those%20entries%20were%20really%20so%20great.%0ABut%20then%20I%20decided,%20that%20since%20I%20called%20it%20%20%22consolation%20prize%22,%20it%20would%20be%20not%20fear%20to%20give%20it%20to%20someone%20who%20already%20has%20won%20the%20main%20trophy.%0A%0AI%20must%20also%20to%20note,%20that%20several%20participants%20had%20high%20chances%20%20between%20my%20competitors,%20but...%20could%20not%20make%20it%20just%20because...%20%20%20they%20were%20not%20my%20followers.%0AWith%20my%20apologies%20to%20them,%20I%20still%20don't%20want%20to%20break%20my%20rules.%20Especially%20that%20this%20was%20%20just%20the%20one%20single%20restriction%20to%20qualify.%0A%0ASo,%20my%20main%20%22consolation%20prize%22,%20with%20a%2030%20day%20delegations%20for%2011111%20APX,%20AND%20...%20222%20STEEM%20power%20goes%20to%20....%[email protected]%0AI%20hope%20some%20extra%20Steem%20power%20will%20be%20useful%20to%20maintain%20required%20RC%20resources,%20while%20making%20active%20voting%20without%20stress.%0A%0ABut%20this%20is%20not%20all.%20Stay%20tuned...%0A%[email protected]&category=lifestyle&hashtags=contest+mypassion+challenge+winner&author=onealfa.appics&profileImageUrl=https://s3.us-east-1.amazonaws.com/appics-content/profileImages/2520-1572273929196-640&permlink=appics-v1-appics-im-207927)



%0AEven%20my%20extra%20announcement%20came%20several%20days%20after%20start,%20and%20there%20was%20a%20small%20limitation%20(to%20be%20my%20follower),%20I%20still%20got%2056%20entries%20to%20review.%0ATBH,%20I%20was%20expecting%202-3%20times%20less.%0A%0AIn%20fact,%20most%20of%20the%20best%20entries%20are%20already%20covered%20by%[email protected]%20's%2010%20prizes.%20%0AFrom%20the%2010%20main%20winners,%20six%20(6)%20are%20my%20followers%20too%20%20(@appleskie%[email protected],%[email protected],%[email protected],%[email protected],%[email protected]),%20and%20all%20them%20could%20qualify%20for%20my%20prize%20too.%0AI%20even%20was%20thinking%20one%20moment,%20maybe%20I%20should%20pick%20one%20of%20them,%20as%20those%20entries%20were%20really%20so%20great.%0ABut%20then%20I%20decided,%20that%20since%20I%20called%20it%20%20%22consolation%20prize%22,%20it%20would%20be%20not%20fear%20to%20give%20it%20to%20someone%20who%20already%20has%20won%20the%20main%20trophy.%0A%0AI%20must%20also%20to%20note,%20that%20several%20participants%20had%20high%20chances%20%20between%20my%20competitors,%20but...%20could%20not%20make%20it%20just%20because...%20%20%20they%20were%20not%20my%20followers.%0AWith%20my%20apologies%20to%20them,%20I%20still%20don't%20want%20to%20break%20my%20rules.%20Especially%20that%20this%20was%20%20just%20the%20one%20single%20restriction%20to%20qualify.%0A%0ASo,%20my%20main%20%22consolation%20prize%22,%20with%20a%2030%20day%20delegations%20for%2011111%20APX,%20AND%20...%20222%20STEEM%20power%20goes%20to%20....%[email protected]%0AI%20hope%20some%20extra%20Steem%20power%20will%20be%20useful%20to%20maintain%20required%20RC%20resources,%20while%20making%20active%20voting%20without%20stress.%0A%0ABut%20this%20is%20not%20all.%20Stay%20tuned...%0A%[email protected]&category=lifestyle&hashtags=contest+mypassion+challenge+winner&author=onealfa.appics&profileImageUrl=https://s3.us-east-1.amazonaws.com/appics-content/profileImages/2520-1572273929196-640&permlink=appics-v1-appics-im-207927)