Contest Alert!!! Love 4 Steemit - The Importance Of Steemit and Steemit | Alerta de concurso !!! Love 4 Steemit - La importancia de Steemit y Steemit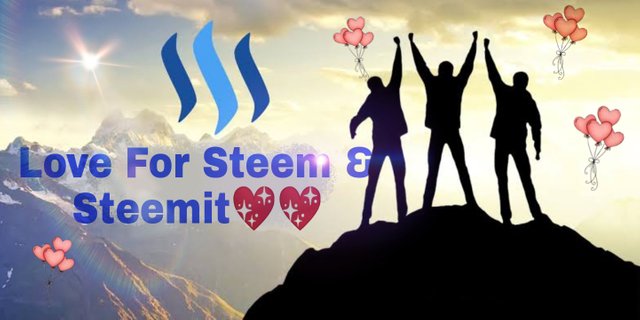 Hello steemians! Welcome to another engaging contest from the community. The steemit platform has been growing heavily with lots of contest pumping up from different aspect. Check out this Post by @belenguerra For a compilations of contests around the blockchain. Today! Its another contest that aims at the benefits of steemit to you. Just share with us your opinion with not less than 250 words.
---
The Contest - What's the Importance Of Steem To You As a Steemian.
---
The contest is as simple as this; just discuss the benefits of Steem and its platform with us. As a steemain be it old or new, I trust you have gotten some experiential knowledge of how the platforms works. So on this contest just discuss with us your Experience, Benefits and How Important it is to you.
You can also share with us, what you can do for the thing you love. If you have benefited from steemit, then tell us what you think you can do for the platform that you love. @steemcurator01 might be rewarding users with great content.
---
The Rules
---
This contest is open to every body and can be written in any language.

Plagiarism is Highly Prohibited! If caught will be ban from the contest.

For this contest Participants should at least complete their Achievement 1 task in the newcomers community and must be above 43 Reputation to be eligible.

Be creative and share quality contents about this topic. Write in details not less than 250 words.

Don't forget to share your content on Twitter and maybe other social media platforms like Facebook. Drop contest link and proof of share on the comment section of this post.

Make sure to use this tag #love4steemit and also don't forget to mention @bright-obias so I can easily find your content 😊.

Post must be within The steemit Nursery community, post outside this community will not be counted.

Please Resteem and invite at least 3 friends to participate for more points.
This Contest Begins Today being Feb 17th and will be Running till 24th Feb 12:00am CAT.
Prize Pool
1st prize = 100% vote From @steemcurator03
2nd prize = 90% vote From @steemcurator03
3rd prize = 80% vote From @steemcurator03
4th prize = 70% vote From @steemcurator03
5th prize = 60% vote From @steemcurator03
Participants who abides with the rules and could not come among the prizes will have a vote of 30% of @steemcurator03. Thanks 💖 I hope to see participants from different countries.
Spanish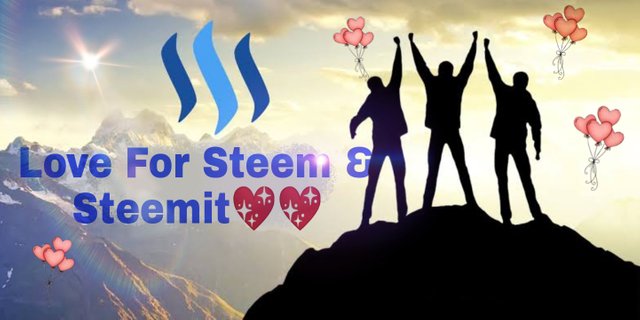 ¡Hola steemians! Bienvenido a otro concurso atractivo de la comunidad. La plataforma steemit ha estado creciendo mucho con muchos concursos que se desarrollan desde diferentes aspectos. Mira este Post por @belenguerra Para una recopilación de concursos alrededor de blockchain. ¡Hoy dia! Es otro concurso que apunta a los beneficios de Steemit para ti. Simplemente comparta con nosotros su opinión con no menos de 250 palabras.
---
El concurso: cuál es la importancia de Steem para ti como Steemian.
---
El concurso es tan simple como esto; solo discuta los beneficios de Steem y su plataforma con nosotros. Como steemain, ya sea antiguo o nuevo, confío que haya adquirido algún conocimiento experimental de cómo funcionan las plataformas. Así que, en este concurso, discuta con nosotros su experiencia, beneficios y lo importante que es para usted.
También puede compartir con nosotros lo que puede hacer por lo que ama. Si se ha beneficiado de steemit, díganos qué cree que puede hacer por la plataforma que ama. @ steemcurator01 podría estar recompensando a los usuarios con contenido excelente.
---
Las reglas
---
Este concurso está abierto a todos y se puede escribir en cualquier idioma.

¡El plagio está altamente prohibido! Si lo atrapan será expulsado del concurso.

Para este concurso, los participantes deben completar al menos su tarea de Logro 1 en la comunidad de recién llegados y deben tener más de 43 de reputación para ser elegibles.

Sea creativo y comparta contenidos de calidad sobre este tema. Escriba en detalle no menos de 250 palabras.

No olvide compartir su contenido en Twitter y tal vez en otras plataformas de redes sociales como Facebook. Suelta el enlace del concurso y la prueba de compartir en la sección de comentarios de esta publicación.

Asegúrate de usar esta etiqueta # love4steemit y no olvides mencionar @bright-obias para que pueda encontrar fácilmente tu contenido 😊.

La publicación debe estar dentro de The steemit Nursery community, la publicación fuera de esta comunidad no se contará.

Resteem e invite al menos a 3 amigos a participar para obtener más puntos.
Este concurso comienza hoy 17 de febrero y se llevará a cabo hasta el 24 de febrero a las 12:00 a. M. CAT.
Bolsa de premios
1er premio = 100% de votos de @steemcurator03
2do premio = 90% de votos de @steemcurator03
3er premio = 80% de votos De @steemcurator03
4to premio = 70% de votos de @steemcurator03
5to premio = 60% de votos De @steemcurator03
Los participantes que acaten las bases y no puedan entrar entre los premios tendrán un voto del 30% de @steemcurator03. Gracias 💖 Espero ver participantes de diferentes países.
Kind Regards