CONTEST: MY FIRST STEPS IN STEEMIT | "SPECIAL TITLE" by @chuksmoses".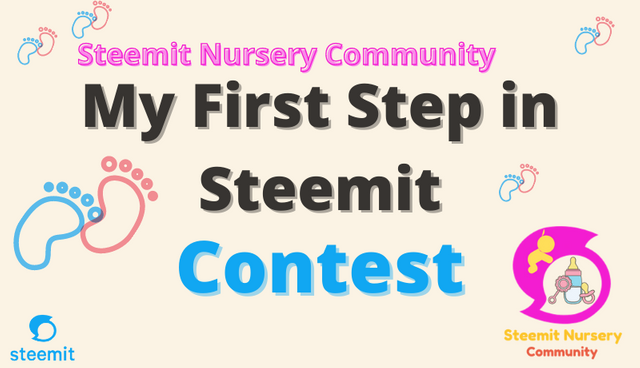 Hello Fam.
How are you all doing???
I'm here to tell you about my little adventure on this wonderful platform called STEEMIT and according to the rules of this contest, i will be telling you about my adventure in some serial patterns.
I HOPE YOU ENJOY THE RIDE
FIRSTLY;
HOW I HEARD ABOUT STEEMIT AND WHAT I THINK ABOUT IT.
HOW I HEARD ABOUT STEEMIT;
I heard about STEEMIT from someone i regard as my boss,someone whom i respect so much,someone who has helped me a lot in so many ways,he is also a user of STEEMIT,his name GODSON IFEANYI a.k.a KADOSH GENERAL,his username on STEEMIT is @Kadosh2340. He introduced me to STEEMIT during a particular season when I was complaining to him about my financial life,i was steady telling him about how i needed a platform where i can make little money to support myself in school because I'm a student.
WHAT I THINK ABOUT STEEMIT
As for me, i think that STEEMIT is A SORT OF HELP AND ENCOURAGEMENT TO THIS GENERATION because from the little that i and the steemians i know has experienced so far,i don't think there will be any other better statement to describe what i think about STEEMIT than the description i just gave.
HOW I DID MY ACHIEVEMENTS IN THE NEWCOMERS COMMUNITY AND WHICH ONE I'M LOOKING FOR
I AM DONE WITH MY ACHIEVEMENTS ON THE NEWCOMERS COMMUNITY and i must confess that it was a very wonderful experience. I really learnt a lot by the reason of doing my achievements.
Although doing some of the achievements went down so easy,some were very very difficult to the extent that it took me days even up to a week to be able to read up other people's own achievements,make some researches before i was finally able to complete my own.
IN GENERAL,I WOULD SAY THAT DOING MY ACHIEVEMENTS WAS A VERY ADVENTUROUS EXPERIENCE
THINGS I HAVE LEARNED THAT I DID NOT KNOW BEFORE JOINING STEEMIT
Hmmmm..........oh yes,I've learnt a lot as a result of STEEMIT.
One of the things i have learnt is the ability to mine my brain. Due to STEEMIT,i now know how to carve out topics and write on them. I've also learnt how to THINK OUTSIDE THE BOX,many times,on the verge of trying to get inspiration on what to write on,i subject my brain to vast thinking where my imagination goes very far and deep and i begin to think on things that i wouldn't have on a normal basis.
Another thing that STEEMIT has taught me is RESILIENCE and PATIENCE,the ability to keep moving even after some form of failure or discouragement. Many times,I've made reasonable posts on STEEMIT and they weren't voted upon,honestly speaking,it was and is still very painful and many times,I've thought about quitting STEEMIT but someway,somehow,i still mustered up strength to continue writing and i haven't regretted that.
WHAT I HAVE NOT LEARNED OR YET TO UNDERSTAND AND MY DOUBTS ABOUT IT
This is a very technical question i must say because as regards to STEEMIT,i know everything and at the same time,i know nothing. I say this because of my results so far. I would be a liar to say that i haven't gotten any results from STEEMIT. Yes,i have gotten results from STEEMIT and I'm grateful for that but it is not the result that i need,want or wish for and I'm someone that believes that when you know something very well,it reflects on your results. Therefore,since i don't have a very wonderful result yet on STEEMIT,i strongly believe that there's a lot that i do not know and i am willing to get the knowledge of them in no distant time.
TWO NICE PEOPLE THAT I'VE MET ON STEEMIT AND WHAT THEY DID TO WIN ME OVER
Talking as per niceness,I've met a lot of nice people on STEEMIT and it's very difficult to identify all of them,but apart from my mentor and boss @Kadosh2340 who also introduced me to this wonderful platform,there are two people who have helped me out on this platform,they are;
1). @ladyofpolicy
Honestly,this lady is a very wonderful personality. She is definitely one of the most hardworking ladies that i know,i admire her vibes,her diligence,her resilience,her persistence. Many times when i had some issues on STEEMIT,she was the one i asked for solutions and honestly,she helped me solve the problem like the problem was hers.

2). @kinkyamiee
This is another lady who recently came through for me when i called out for help. It just happened that i wasn't getting votes on STEEMIT so i went and made complaints on my community telegram group but she was the only one who read my complaints and decided to help me out and one of the ways that she helped me out was introducing me @SteemitNursery community,she also told me some other tips that would help me get votes on STEEMIT.
Because of this single act of hers,I'm forever grateful to her.
WHAT USER I ADMIRE OR IS AN EXAMPLE TO ME
Of course,it's no other person than my boss and mentor @Kadosh2340.
He is a very hardworking young man,you can go and check it on his timeline. In a couple of months,he has grown to become a city coordinator on this platform. There are so many areas and many things that i admire about @Kadosh2340 both online and offline,he is really a genius and i really want to be like him when i grow up.
WHERE I SEE MYSELF IN SIX(6) MONTHS ON STEEMIT,MY GOALS AND HOW MANY STEEMPOWERS I EXPECT TO BUILD DURING THAT SIX(6) MONTH PERIOD.
Actually,I'm not someone who likes occupying top offices or holding top titles. Therefore,to answer this question i won't say i really want to occupy any top position or hold any title on STEEMIT by the next six(6) months but I'll simply say by the next six(6) months,i want to be successful on STEEMIT with WONDERFUL RESULTS here and there.
As for how many steempowers I'll need by the next six months,i don't have a specified quantity but i really want to acquire so much steempower that I'll be able to get great votes,that's all.
WHAT I WOULD TELL A FRIEND TO JOIN STEEMIT
There are a lot of things i can tell someone to join STEEMIT but i'm a type of person who believes that ACTION SPEAKS LOUDER THAN VOICE OR WORDS,so all I'll do is to show the person my results on STEEMIT and the result of some other people,i think that's enough evidence to convince the person.
THANK YOU!!!