Is upvote a guarantee? by @eliany
Dear steemians, I'm pleased to welcome you to my blog today. Hope you all doing well, as for me I'm in good health and I appreciate the give of life.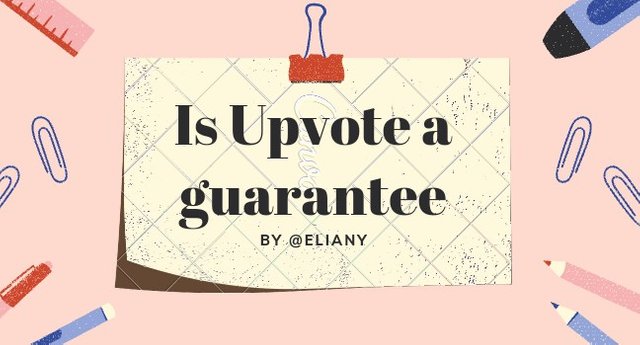 Today I want to write on upvotes. Most of us joined steemit because our mentor received rewards from creating quality contents, we heard about it and decided to join, after your first 3 posts, you gave up and start calling your recruiter, complaining about not being upvoted. Well today you will know from my post if an upvote is a guarantee.
What is steemit?
Steemit is a decentralized social media platform that is built on block chain using crytocurrency known as STEEM to reward its usee s for creating quality contents.
When its comes to creating quality contents, steemit have rules,
Plagiarism is highly prohibited

Illicit contents is not allowed

No hate speech

No harassment
As an author, know that steemit works on proof of brain concept, that is producing original quality contents. So as the author it is required that you should be creative in whatever write up you post. By so doing you will surely be rewarded.
What is upvote?
Upvote is a reward you earn from creating quality contents, which depends on how much steem power you have. To know the total number of upvotes you have, use this wonderful tool created by a witness @steemchiller known as steemworld.
To login, type on your browser https://steemworld.org/@yourusername
Go to vote count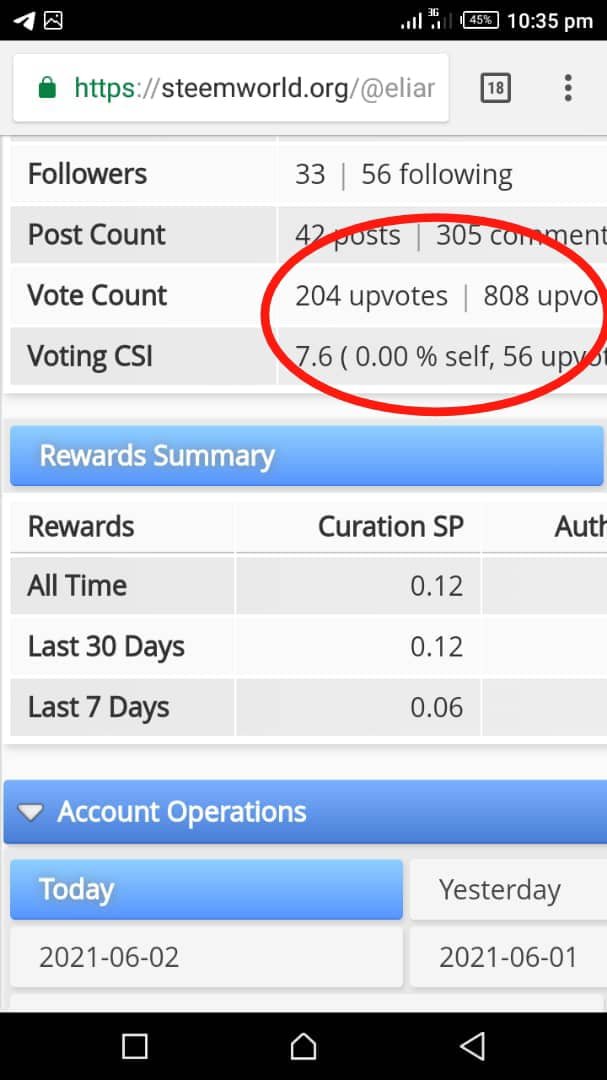 How to upvote?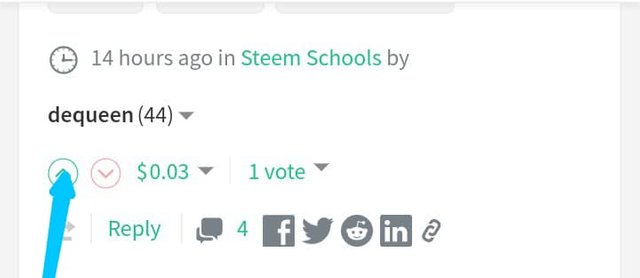 click on this arrow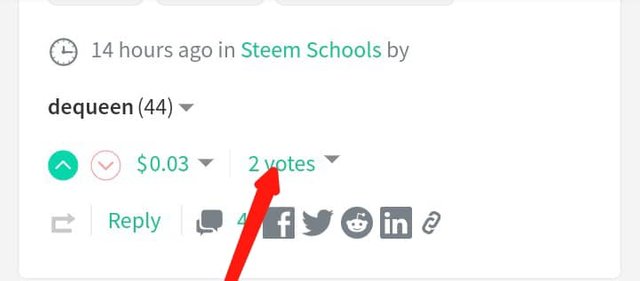 Please note; it is wrong for you to upvote yourself, you can only upvote another authors post.
IS UPVOTE A GUARANTEE?
The simple answer is NO, but don't be discourage, continue making quality post definitely you will be rewarded. Also is advisable to build your steem power so as to earn citation reward.
Don't always depend on upvote, concentrate on improving your writing skills, abide by the rules in steemit.
To help you do this concentrate on dairy game. Show your tallent, use your word to create a post. Also read peoples post, give a meaningful comments, be busy on the platform.
The time you use on asking your recruiter about upvote, use that times to create a post. Have this mindset, that in steemit you don't only earn but you learn, by so doing you won't be discourage.
There are other ways you can earn from steemit, rather than waiting for upvotes;
Take part in contests,

Build up your steem power so as to join community curation trial and earn curation reward, delegate SP to communities and you will be rewarded monthly.
In steemit you need to develop this quality PATIENCE, you also need to be consistent. Make a post to learn, let your primary concern be to learn not to upvote, by so doing u won't be discourage.
Thank you so much for going through my post
CCC;
@dobartim
@gostfacer99
@cryptokannon
Here is my introductory post link