THE DAILY GAME: BETTER LIFE: AN FELICITATION TO MYSELF AND FREINDS ON OUR OND GRADUATION: 18 July 2021 TO [email protected] FELICIA115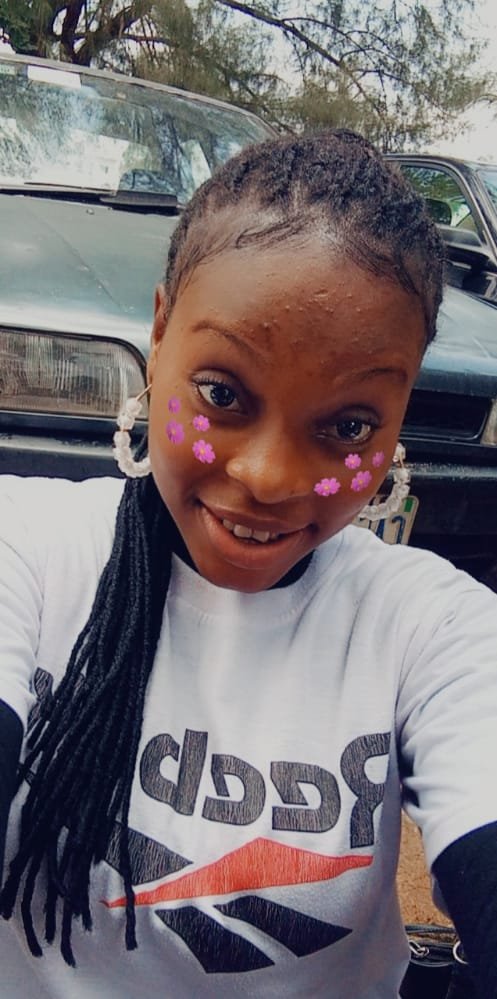 Hello steemians, welcome to my dairy, it is pleasure to share my daily activities with you all.
School is not really a scam its not just for everyone. Every accomplishment start with the decision to try to be fearless in the pursuit of what set your soul on fire.
It was a lovely day that began by 5am, I woke up after the long night of studying for my OND final paper. I said my morning prayer, revise my book took my bath and prepared for my first paper that day which was scheduled 8am.
Its was 7:30am I was in school already at the stuplated place which the exam was to commence, by then my friends were not in school yet so I had to secure a sit for them and call them to start coming. Exactly 8am the invigilator for the exam arrived with the paper and share to everyone so our exam commense and to God be the Glory I wrote well and my exam ended well.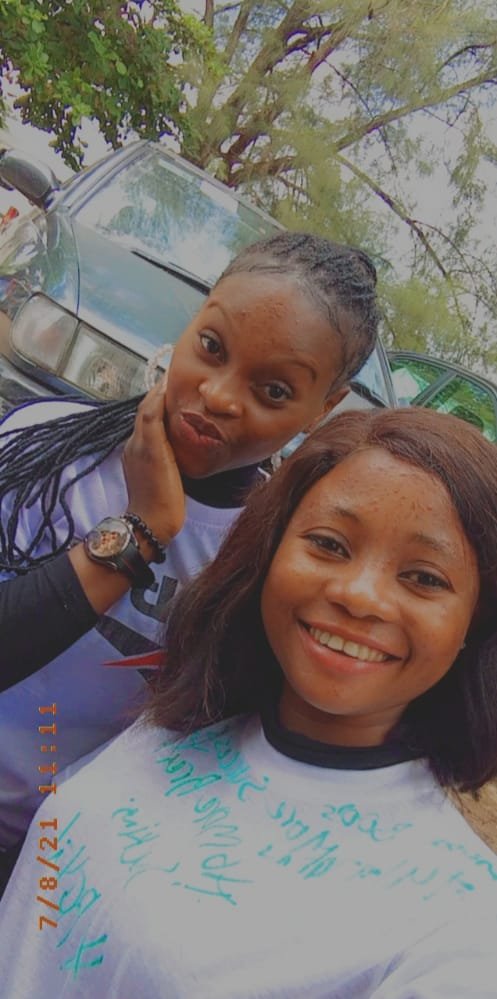 Me and my bestis after our first paper
So we are to wait for our next paper which was scheduled for 2pm, my friends and I have to go to a calm place so as to revise for our next paper. But before then we chatted and gist for the success of our first paper to cool off our head before we start revising for the next paper.
As at 1:30pm we have settled for the second paper and by 2pm as usual the invigilator for the exam arrived, share the paper and exam commence before 4pm we are done with the exam, suddenly there was shout of joy and jubilation everywhere for the successful completion of our OND program. Some where seen taking pictures, some students were signing some student out by writing congratulations messenges on their cloth. Student were also seen dancing to music jubiliating and praising God for the success their final exams.
Me and my friends after our OND final paper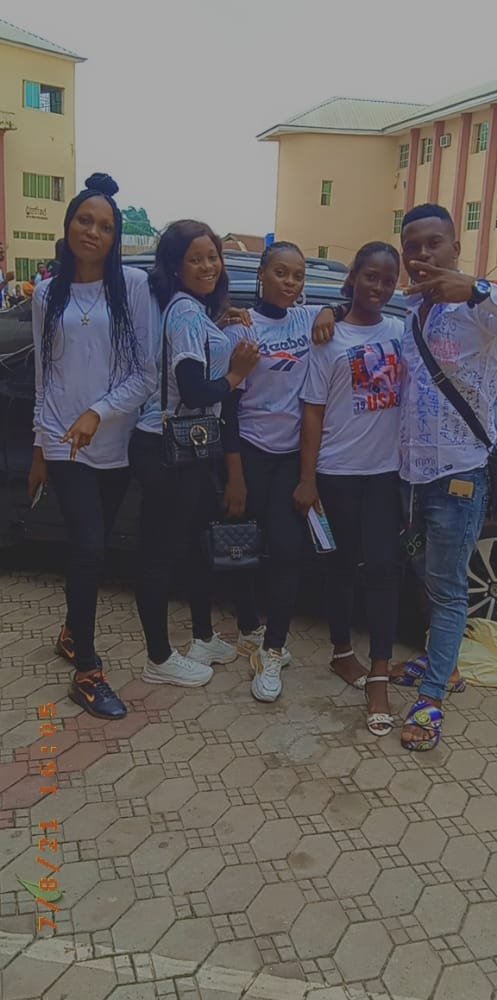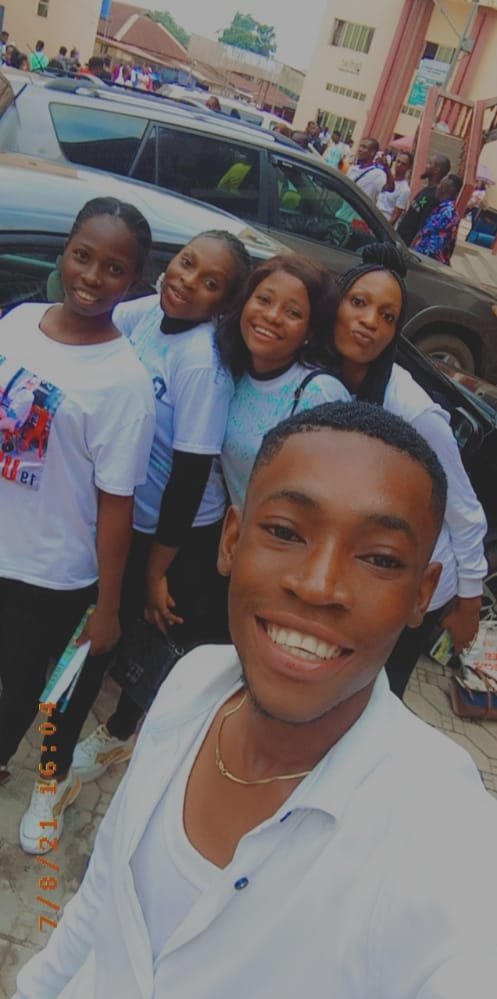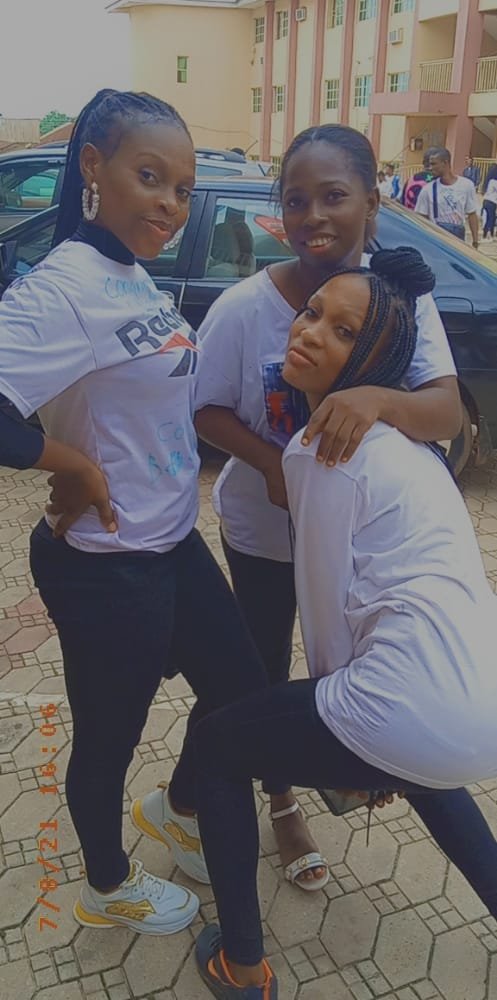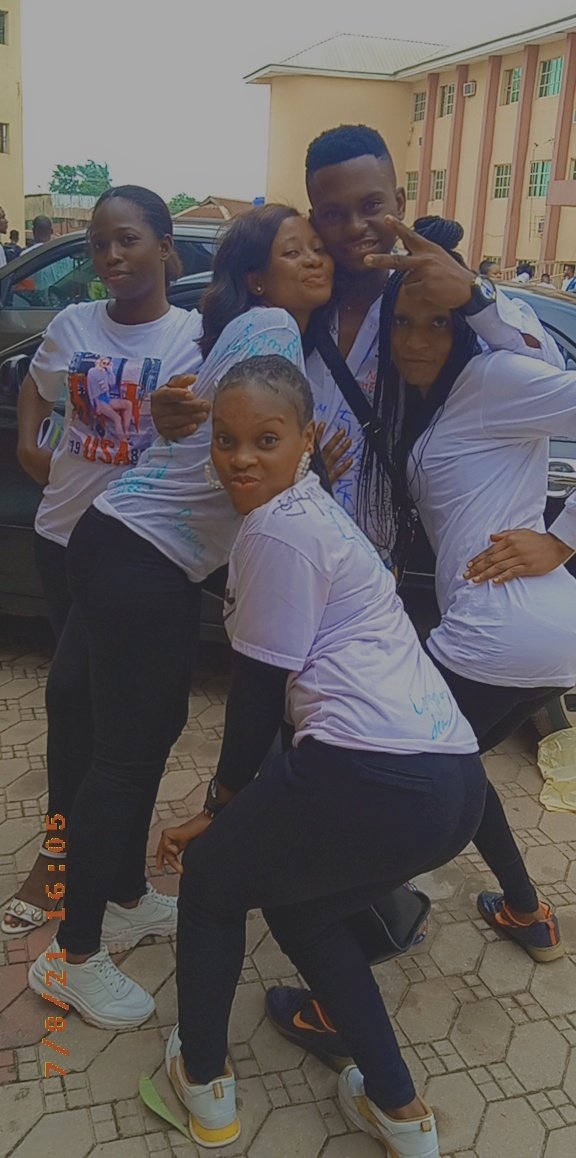 Me and my friends were not left behind we took pictures, dance before we departed, on getting to my lodge I discover that my lodge mate who knew am done with my final paper have kept water that they will pour on me and that they did before i was allow to enter my room. I got to my room off my wet cloth took my bath, eat and finally had some rest.
But before I conclude I want to use this the opportunity to say thank you lord who has made this day come to reality, the strength, provision, wisdom, protection, sound health Grace more that has kept me going till this very day, to him alone I return all the glory, praise and Thanksgiving.
Also to my beloved gorgeous family who has supported and cared for me always in the academic pursuit My lovely parent MR and MRS AKINTARO Thank you so much for always being there for me. To my siblings I love you so much.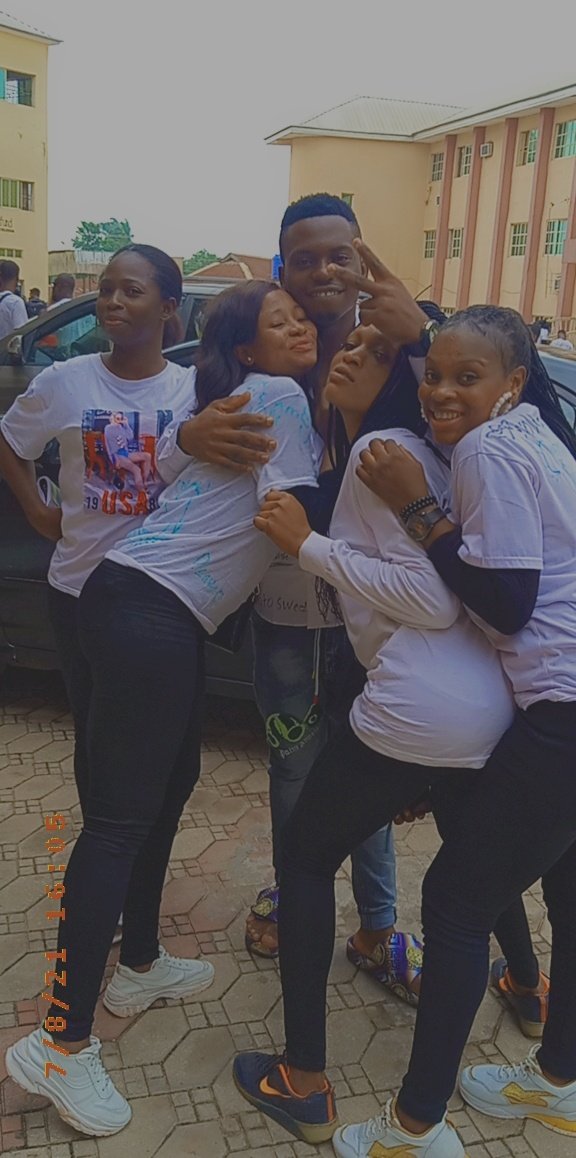 CONGRATULATIONS TO ME
I AM A CERTIFIED OND HOLDER
ITS BEEN GOD ALL THE WAY
That was how i spent my day and how my final exams ended.
Thanks for reading my dairy, your comment are welcomed.