Diary Game: The Highlight of Being a Newborn @jes88
Hi steemians. I am about to finish my newborn days, few days left before I will be labeled as toddler. By the way, this is my Achievement 1
Now, in my two months inside the platform, I want to share the highlight out from everything that I have posted.
21 days ago, I joined a contest in the same community, Steemit Nursery, entitled " Dream Gift for my Mother: A Gold Necklace". Here is the link. I was interested in the contest because I have realized what are the things that my mother don't have. Although she is a simple woman, we do not own many, but this contest made me think of something that she'll make her happy.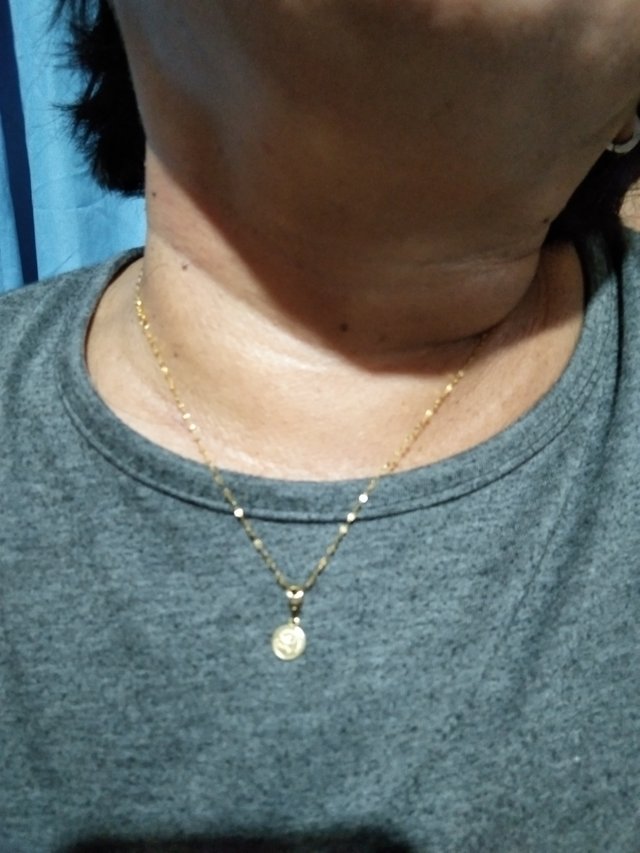 I did not win in the contest but I am happy to share to everyone that this dream has now become a reality.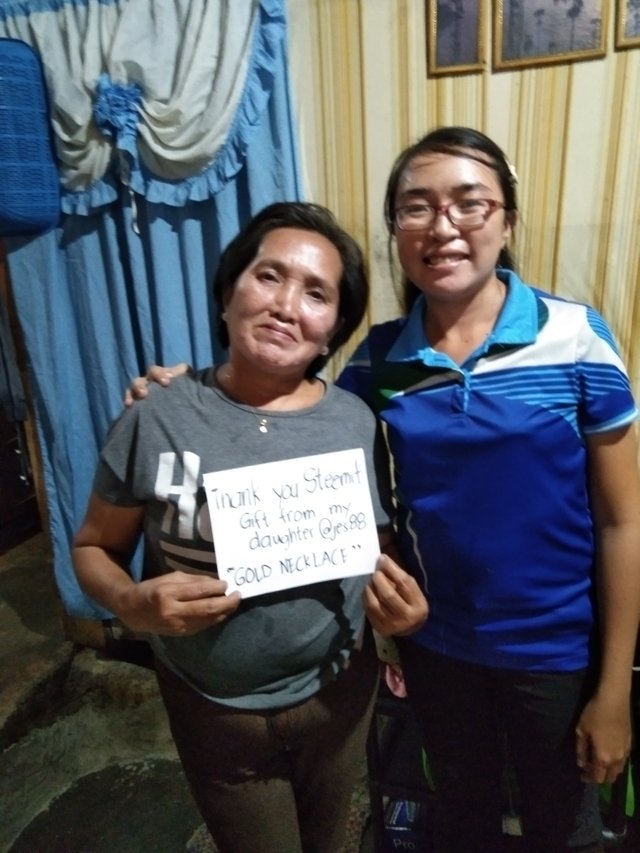 Today, let me share to you that my mother has it now. A gold necklace, a pawnable necklace, that rare comes in her life. She can't afford to buy it when we're in school because of many expenses and bills that needs to pay.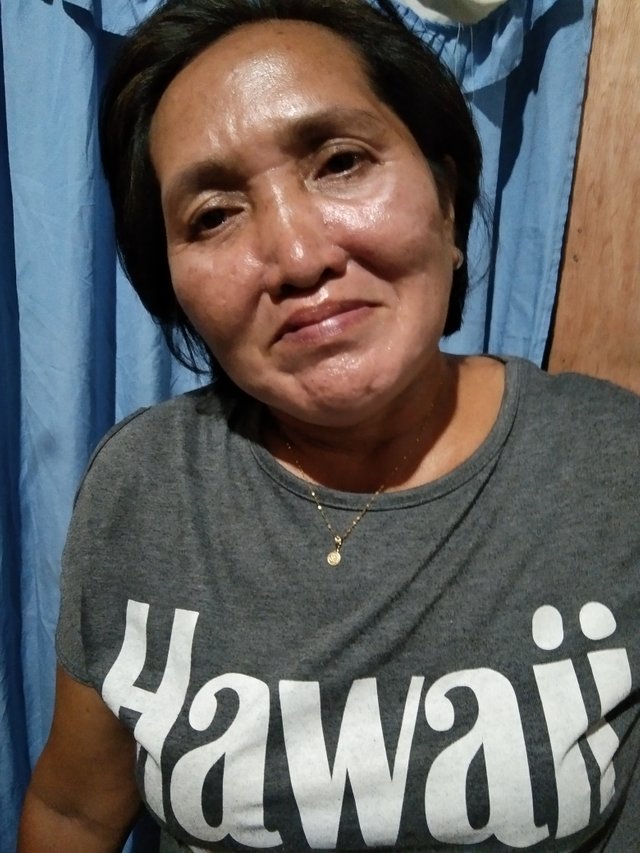 My uncle went to a jewelry shop and ask him to take pictures of different styles of necklaces. My mother choose one. Then my uncle delivered it to her. The necklace cost 3,200 Philippine peso or approximately 68 US dollar.
As you see, she is very happy and the necklace fits her beauty and looks stunning. She always wears it and never take it away whatever she's doing.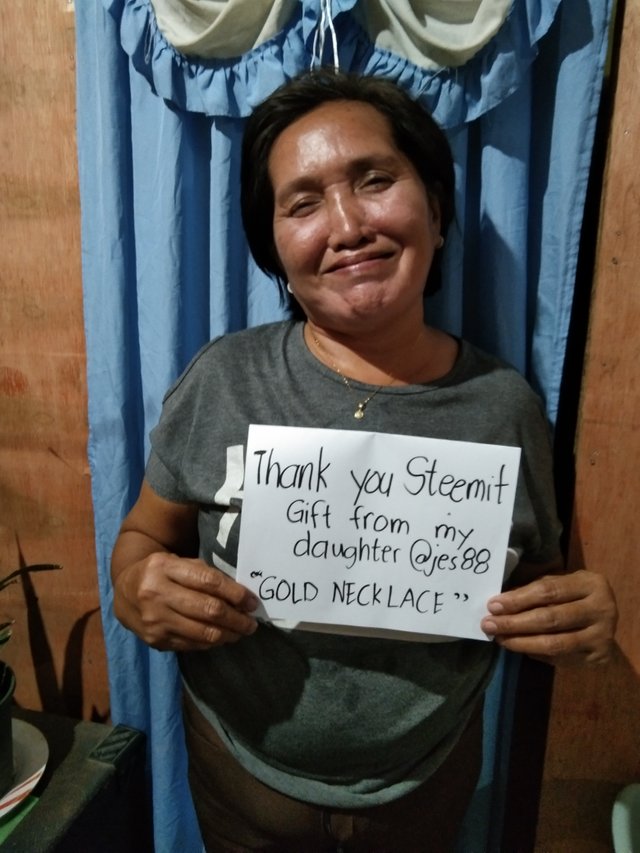 I would like to express my gratitude in steemit nursery family for always guiding me as a newborn. I know I am just starting my journey and still need guidance about this platform. Two months is short in time, but thanks a lot for all the experiences.
This has been @jes88 saying a happy day to all.