BETTERLIFE: ACTS OF KINDNESS | FEEDING THE HUNGRY (Part I)
Good day Steemians, I am @jufranketchup who are new to this community since last month and it's another day of sharing and giving the blessings came from the above.
Giving is just important than receiving. Making people happy is one of the good things in this world especially to the person who are hungry and make their stomach full. Giving is an act of kindness because according to RAKtivist "kindness is the most important tool to spread love among humanity."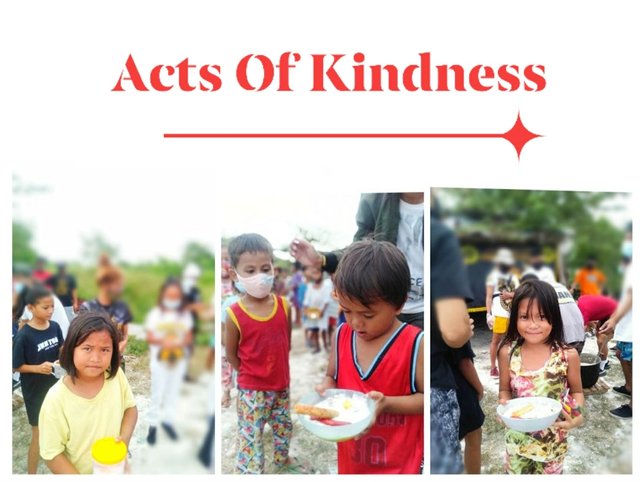 In Brgy. Bang-bang, municipality of Cordova, province of Cebu, Philippines we conducted a feeding program to the children living away from the main road together with our young adult members who are dedicated to the community service.
We prepared a food for them with all our hearts so that they experience that there are some people like us who are caring and giving them a value and love in this time of crisis. We cooked under the heat of the sun while listening a music.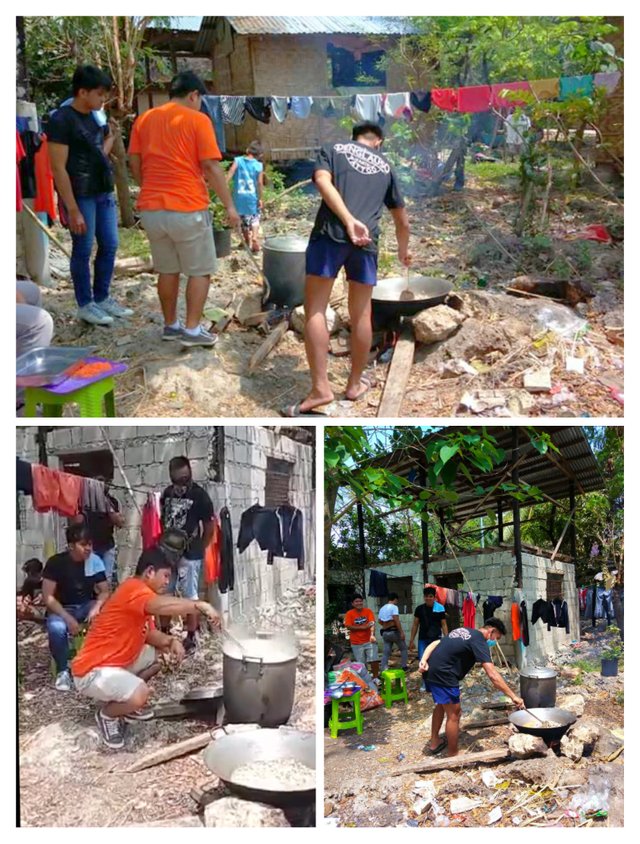 After the foods was cooked, we go to the area and called all the children living on the said place. We group them into three lines so that they will unite and not be in trouble if who received first the foods. I feel them that they are all hungry and my heart was like being crumpled.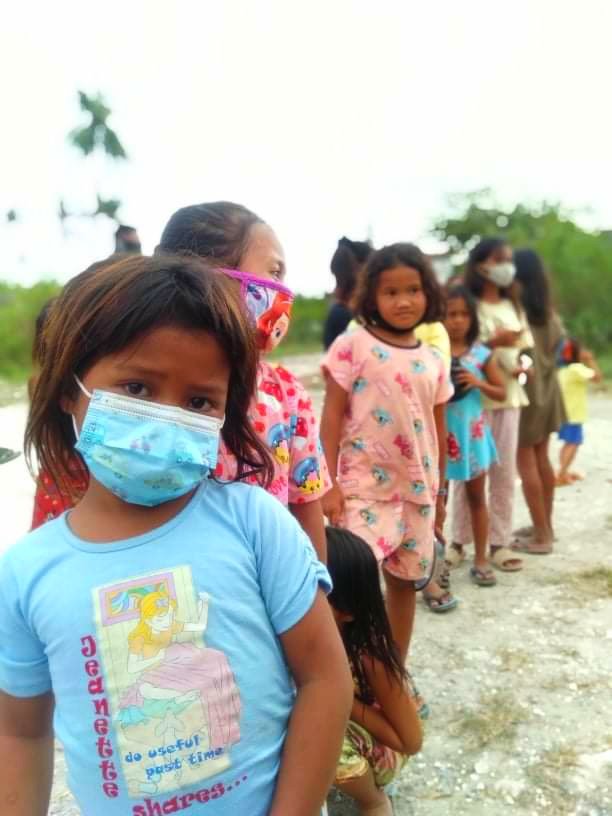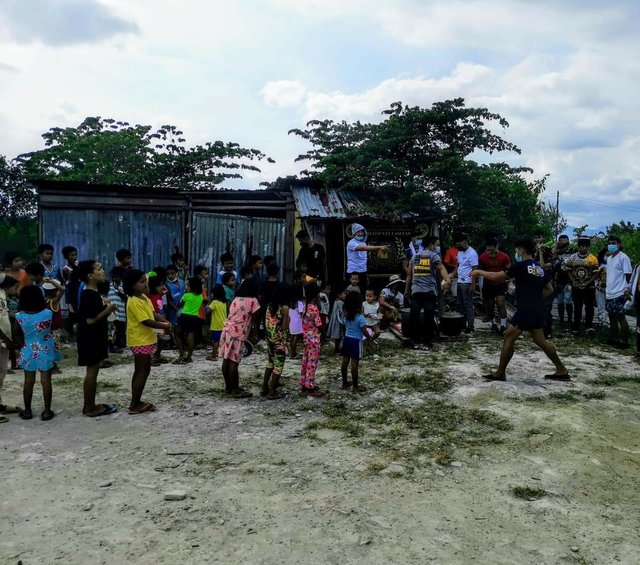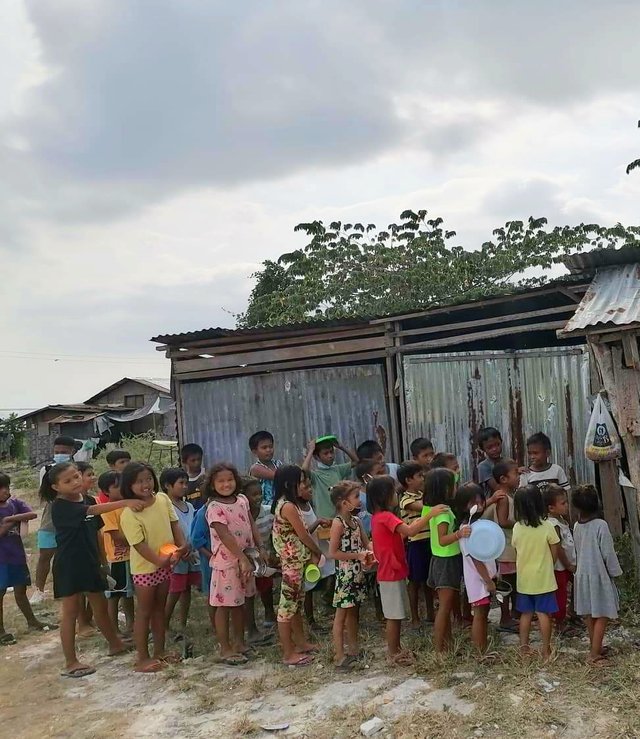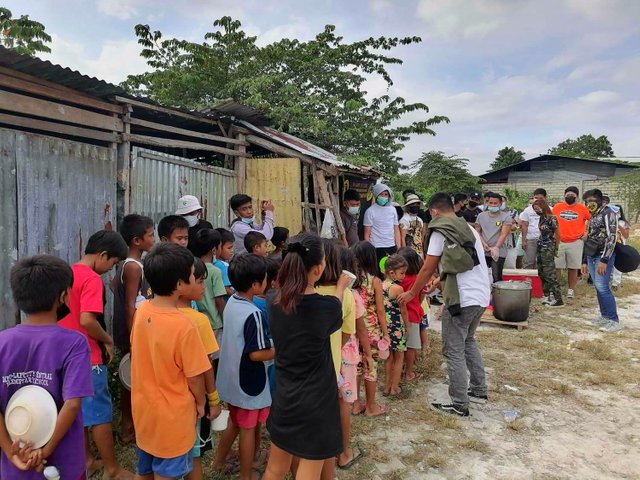 But, before the distribution or giving of the foods will start. I picked three children who knows how to dance just to give an enjoyment and excitement to the people on that area to ease their sadness and give a reward to the winner thereafter.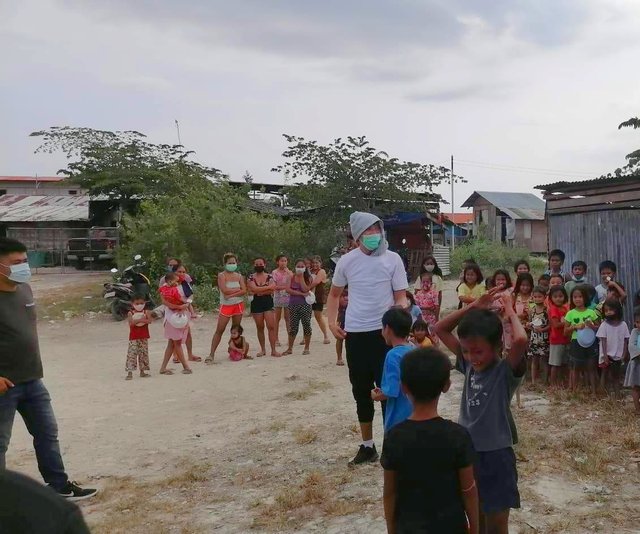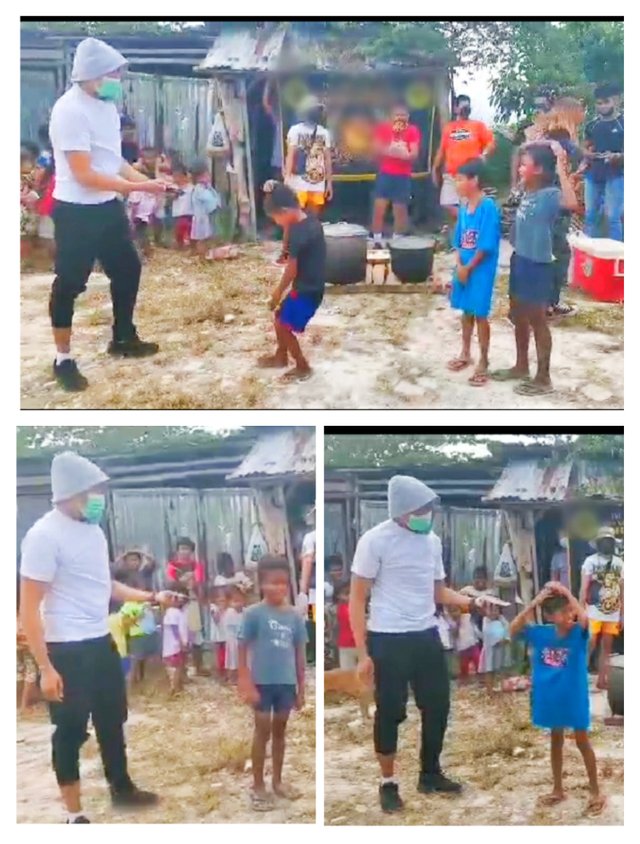 The food that we're preparing for them are:
Porridge
Boiled egg
Hotdog
Fried lumpia and,
Juice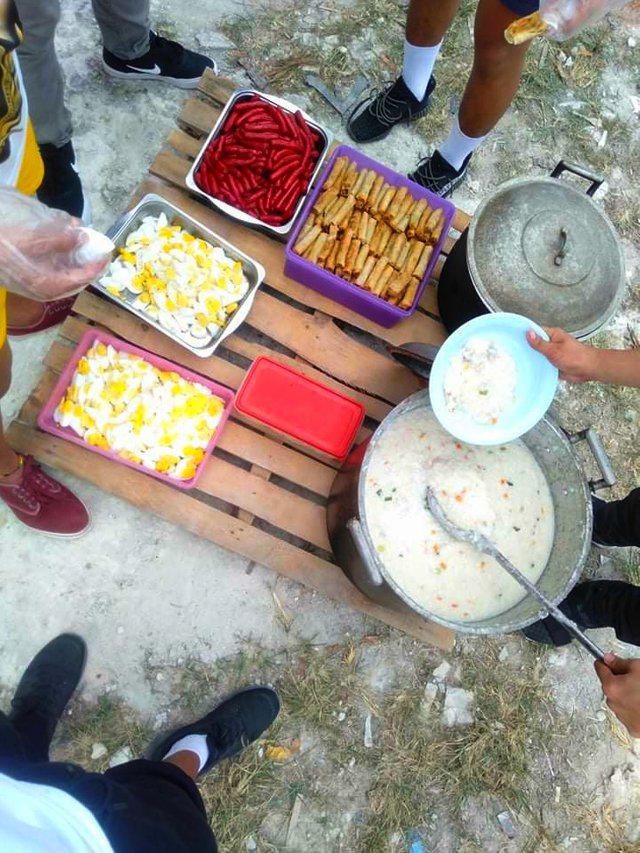 In evey children we gave them a bowl of porridge, 1/2 piece of boiled egg, 2 hotdogs, a piece of fried lumpia and a juice.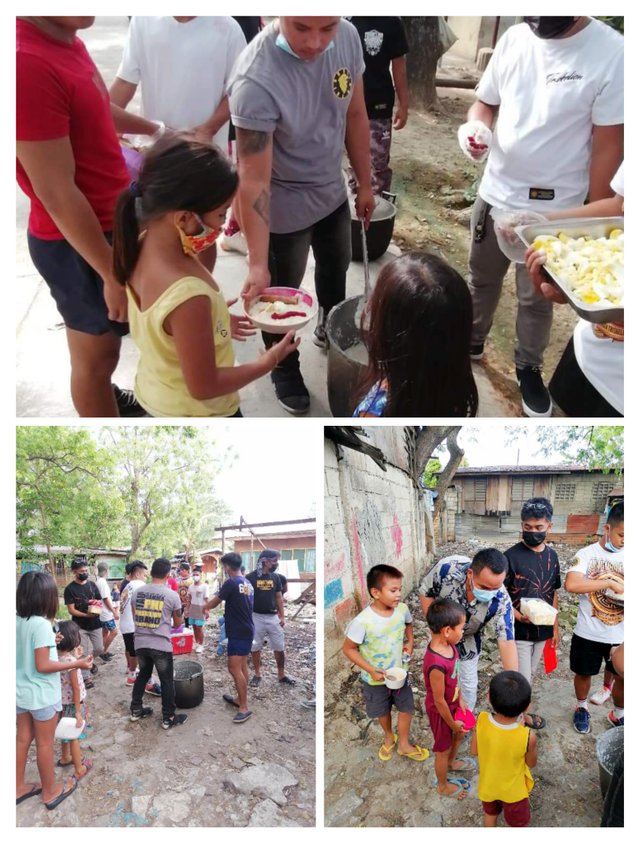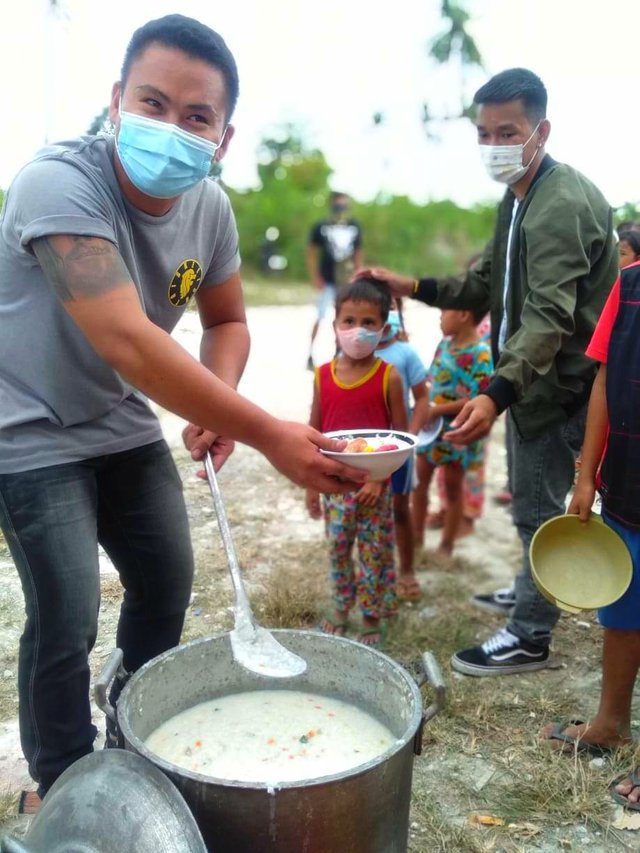 As they received the foods in their hand, we can see their eyes that they are grateful and thankful to us. Seeing children happy is a big thing to us and it makes my heart joyful. We must take good care our children because according to Dr. Jose Rizal that "The youth is the hope of our nation,"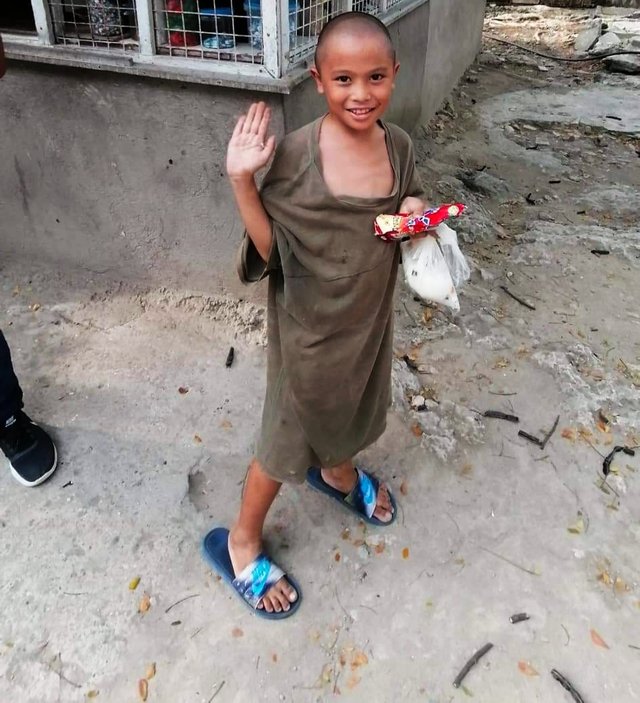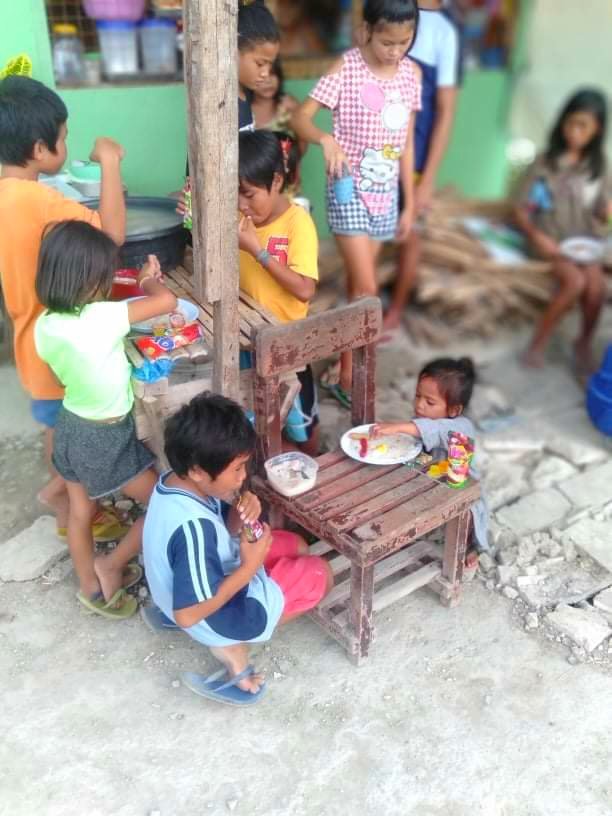 After all the children received the foods. We walk around bringing the foods with us and also we include the adults and to put smile on their faces.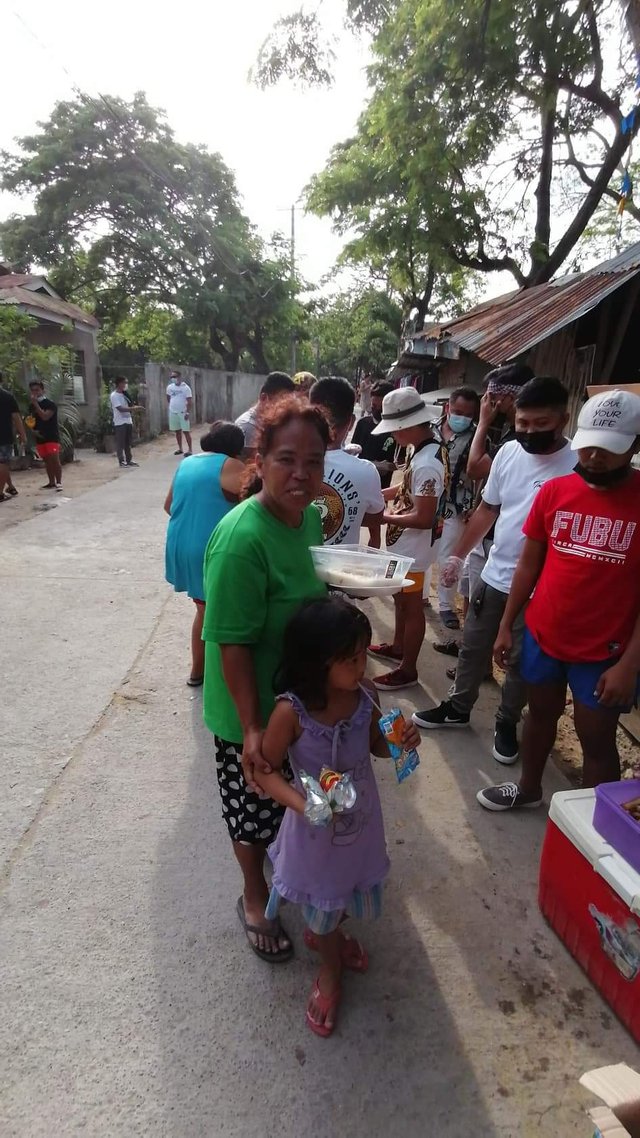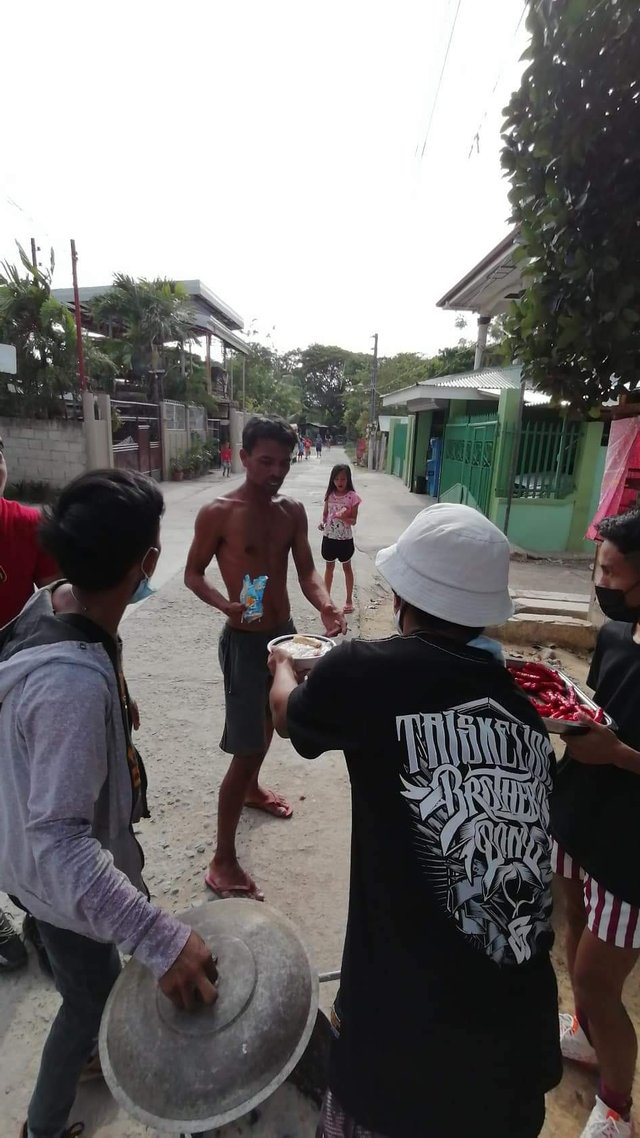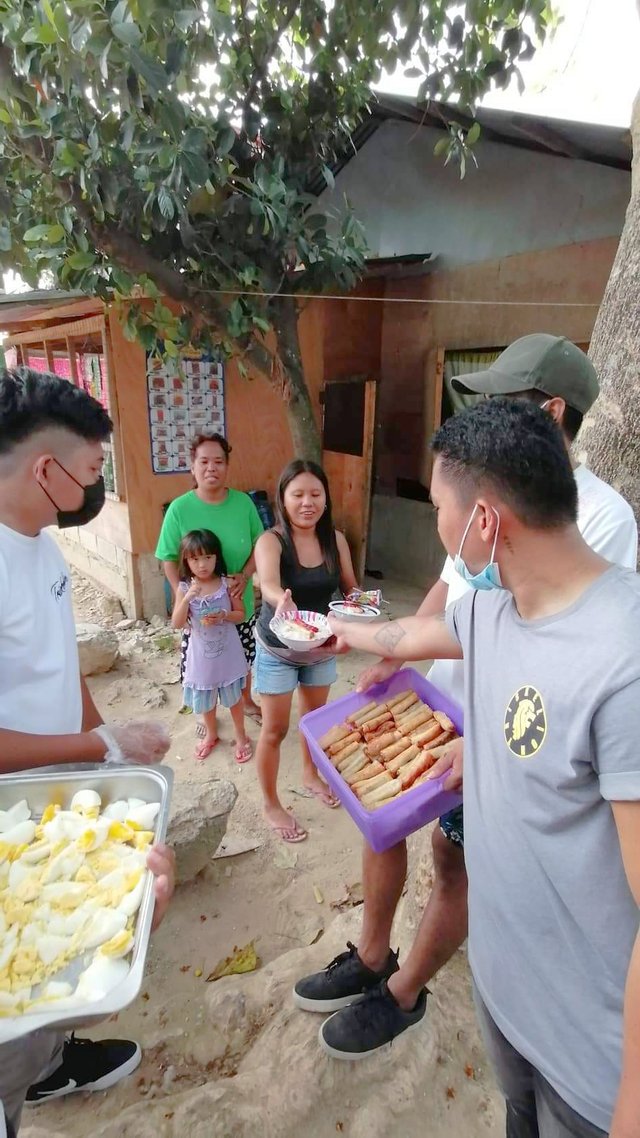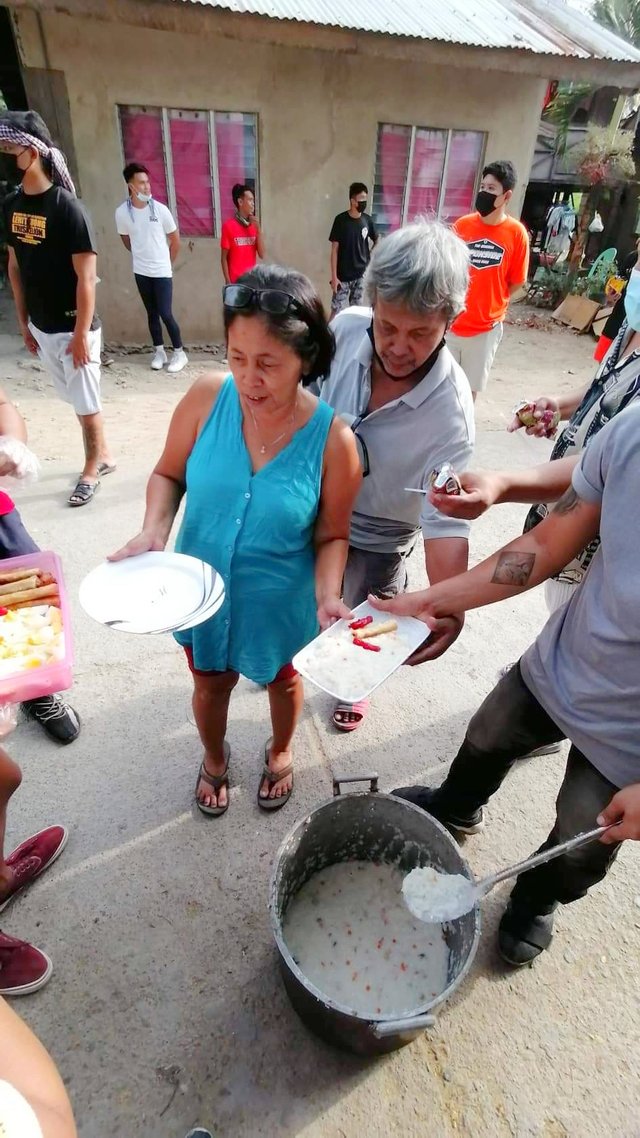 And thanks God our porridge was fully distributed.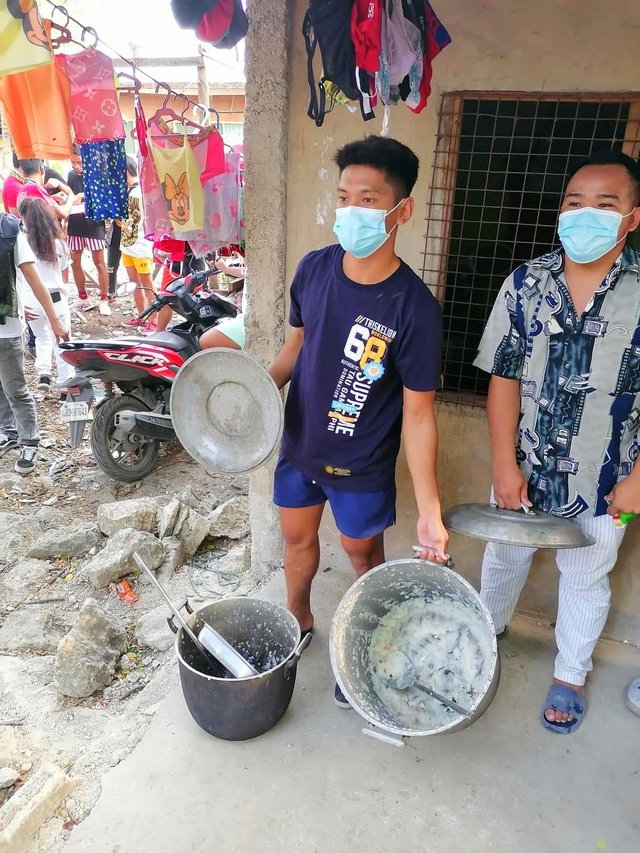 It is different that we are the one who help people than, we are asking for help. That is why it is better to give than to receive
This is the end of my story. Thank you steemit community, your support is a big pleasure to me. God bless y'all.
And here's my link of my introduction
https://steemit.com/hive-172186/@jufranketchup/1st-achievement-introduction-to-myself-or-april-21-2021
Best Regards,