Steem Nursery Contest: My first steps in STEEMIT 👣 Mis primeros pasos en STEEMIT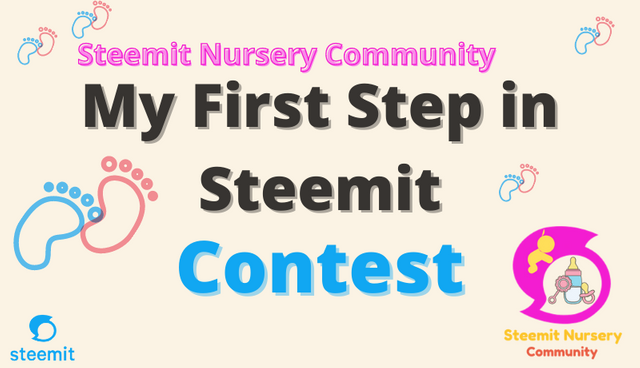 Hello dear Steemians❤️
First, we want to give a general welcome to all the people who have decided to join the best social network in history in the last few days "Steemit.com", we sincerely hope that everyone finds their way full of happiness here with us. From Steem Nursery, we wish you the best of success in this new path.
In this opportunity, we want to make the official announcement of a new contest ideal for all new users. The contest is very simple, and we want all our newcomers to be able to participate and opt for the prizes, it will also be very constructive since they will have to perform some tasks that will allow them to learn to manage their steemit account and take advantage of Twitter as a promotional tool of our publications. Well yes, with twitter we want to increase the trends in terms of our social network and our STEEM currency.
---
How to participate in the contest?
As the title indicates, "My first steps in STEEMIT", with this contest we want all new users to tell us about their experiences so far, some doubts, and concerns, among other things that will be explained in detail below:
How did you hear about Steemit? What do you think about it?

How did you do with your accomplishments in the newcomer community and which one are you looking for?

What things have you learned that you did not know before coming to Steemit?

What have you not learned or yet do not understand? And what are your doubts about it?

Name at least two nice people you've met and tell us what they did to win you over.

Which user do you admire or is he an example to follow for you?

How do you see yourself in 6 months on steemit? What is your goal? How many Steem Powers do you expect to build during that 6-month period?

What would you tell a friend to join steemit?
---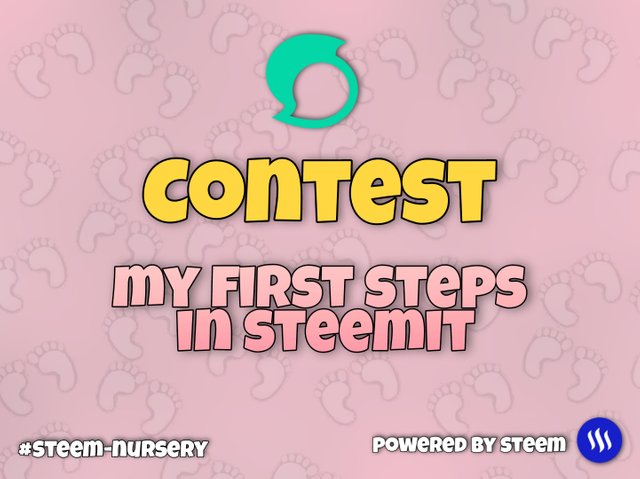 Contest rules
Write a post with at least 200 words in any language to tell us your first steps.

Your post title should start: Contest: My first steps in STEEMIT | "Special title" by @author ".

Use the #steemitnursery, #contest, #newcomers, #yourcountry, and #steemit tags in this order.

Share your post on Twitter using the hashtags of our trend #steem #steemit $steem $sbd, mention the accounts @saracampero6 and @steemit.

Share your participation link and your post link on Twitter in the comments of this post accompanied by a screenshot.

Support with likes, comments, and retweets at least ten contest entries on TWITTER.

Invite at least 3 friends to participate in the contest.
---
Prizes
We will select 5 winners, who will receive support from the "booming" curation, in an active post within the Steemit Nursery community.
---
Duration of the contest
A total of 7 days has been set from now to give everyone a chance to participate and opt for the prizes
End time: 11:59 pm, 12/June/2021, (Venezuela time)
---
What are you waiting for?
---
✯✯✯✯✯✯✯

✯✯✯✯✯

✯✯✯

✯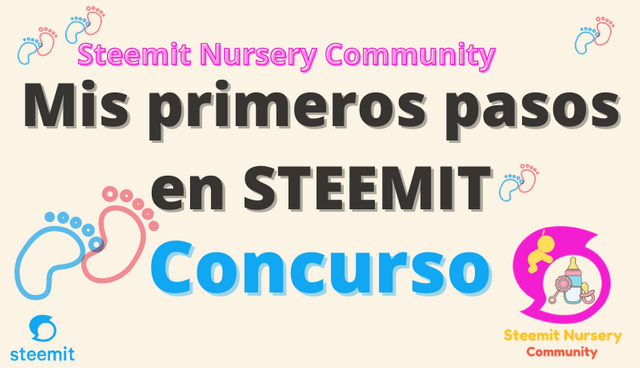 ---
En primer lugar, queremos dar una bienvenida general a todas las personas que han decidido unirse en los últimos días a la mejor red social de la historia "Steemit.com", esperamos sinceramente que todos encuentren su camino lleno de felicidad aquí con nosotros. Desde Steem Nursery, te deseamos el mayor de los éxitos en este nuevo camino.
En esta oportunidad, queremos hacer el anuncio oficial de un nuevo concurso ideal para todos los nuevos usuarios. El concurso es muy sencillo, y queremos que todos nuestros recién llegados puedan participar y optar por los premios, además será muy constructivo, ya que tendrán que realizar algunas tareas que les permitirán aprender a gestionar su cuenta steemit y llevar aprovechar Twitter como herramienta de promoción de nuestras publicaciones. Pues sí, con twitter queremos incrementar las tendencias en cuanto a nuestra red social y nuestra moneda STEEM.
---
¿Cómo participar en el concurso?
Como indica el título, "Mis primeros pasos en STEEMIT", con este concurso queremos que todos los nuevos usuarios nos cuenten sus experiencias hasta el momento, algunas dudas e inquietudes, entre otras cosas que se explicarán en detalle a continuación.
¿Cómo se enteró de Steemit? ¿Qué piensas al respecto?

¿Cómo les fue con sus logros en la comunidad de recién llegados y cuál está buscando?

¿Qué cosas has aprendido que no sabías antes de venir a Steemit?

¿Qué no ha aprendido o aún no comprende? ¿Y cuales son tus dudas al respecto?

Menciona al menos dos personas agradables que hayas conocido y cuéntanos qué hicieron para ganarse tu agrado.

¿A qué usuario admiras o es un ejemplo a seguir para ti?

¿Cómo te ves en 6 meses en steemit? ¿Cuál es tu objetivo? ¿Cuántos Steem Power espera construir durante ese período de 6 meses?

¿Qué le dirías a un amigo para que se una a steemit?
---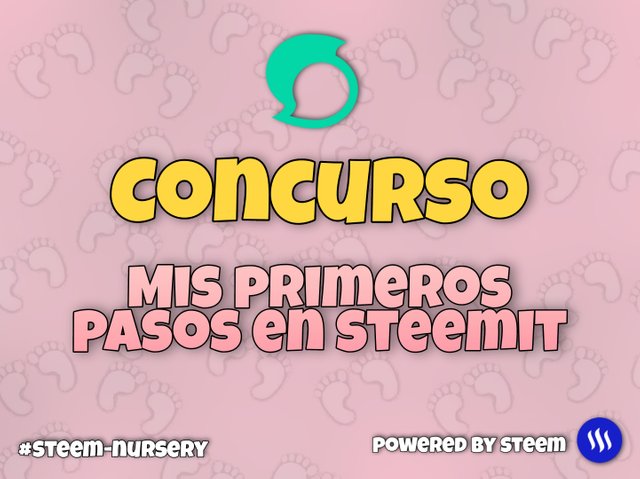 Las reglas del concurso
Escribe una publicación con al menos 200 palabras en cualquier idioma para contarnos tus primeros pasos.

El título de tu publicación debería comenzar: Concurso: Mis primeros pasos en STEEMIT | "Título especial" por @author ".

Utilice las etiquetas #steemitnursery, #contest, #newcomers, #yourcountry y #steemit en este orden.

Comparte tu publicación en Twitter usando las etiquetas de nuestra tendencia #steem #steemit $ steem $ sbd, menciona las cuentas @saracampero6 y @steemit.

Comparta su enlace de participación y el enlace de su publicación en Twitter en los comentarios de esta publicación acompañada de una captura de pantalla.

Apoya con likes, comentarios, y retweets al menos diez entradas del concurso en TWITTER.
Invita al menos a 3 amigos a participar en el concurso.
---
Premios y recompensas
Seleccionaremos 5 ganadores, que recibirán el apoyo del equipo de curación "booming", en un una publicacion activa dentro de la comunidad Steemit Nursery.
---
Duración del concurso
Se ha establecido un total de 7 días a partir de ahora para dar a todos la oportunidad de participar y optar por los premios
Hora de finalización: 11:59 pm, 12/Junio/2021, (hora de Venezuela)
---
¿Y tú que esperas para participar?
---
This contest is organized and conducted by :
@saracampero
@inspiracion
Steemit Nursery Team