The grayscale world-5
I'll probably say a trivial thing now, but for me, black and white photography is a certain way to highlight the main elements in the frame. Not every bad color photo can become good black and white one. And I also noticed that in the gradations of gray I want to see not only classic photographs, but even a certain type of them.
Most often I want to shoot architecture in bw.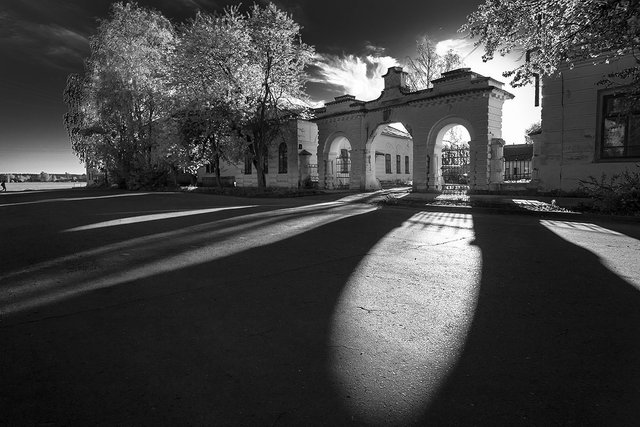 Silhouettes and contrasting scenes will also be perfectly conveyed in black and white.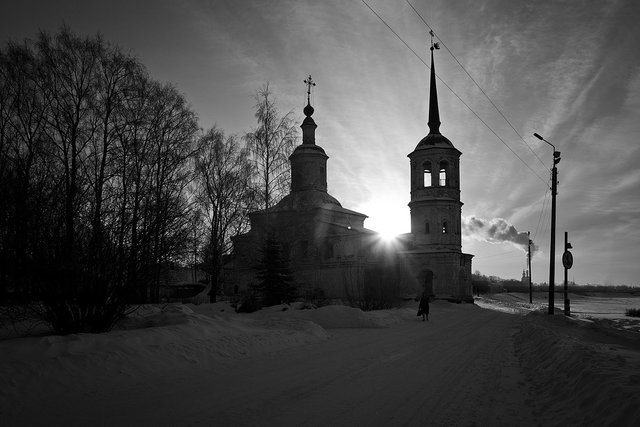 It is the most difficult to capture (or process) nature in black and white. This is due to color channels that not everyone knows how to use. It will not be enough just to take and translate the photo in grayscale - all the elements in the frame will immediately lose space. To highlight the color we need, you need to work with that color channel (darken or brighten it).
For example, in the photo you can do lupins in two ways: you can make lupins lighter than grass (as in the photo), but on the contrary, you can make lupins black and light grass. In both versions, the lupins will be noticeable, the main thing is not to make all elements monochrome.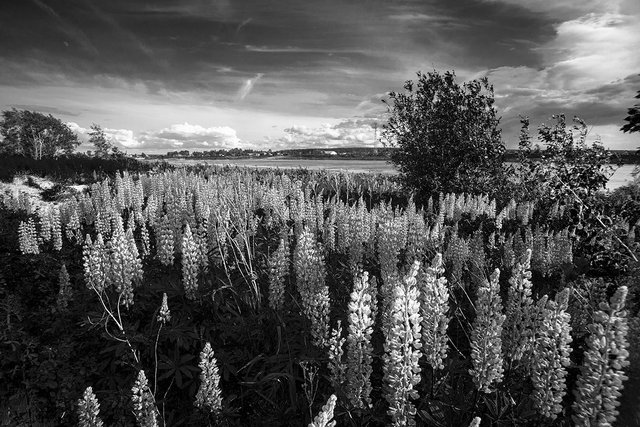 Still look good in bw scenes with the texture of snow.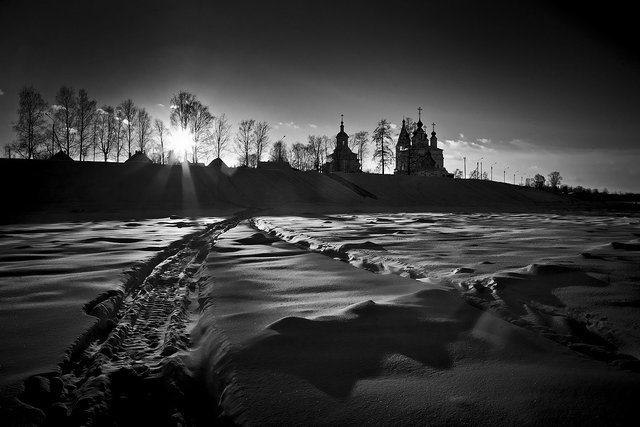 Graphics! This is one of the main reasons for converting to black and white.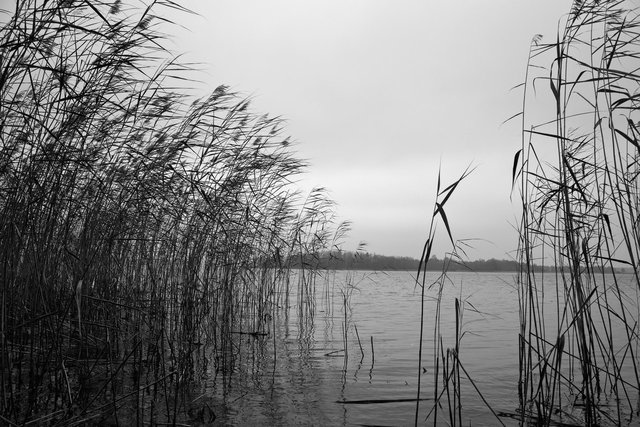 Also grayscale translation adds drama to the scene.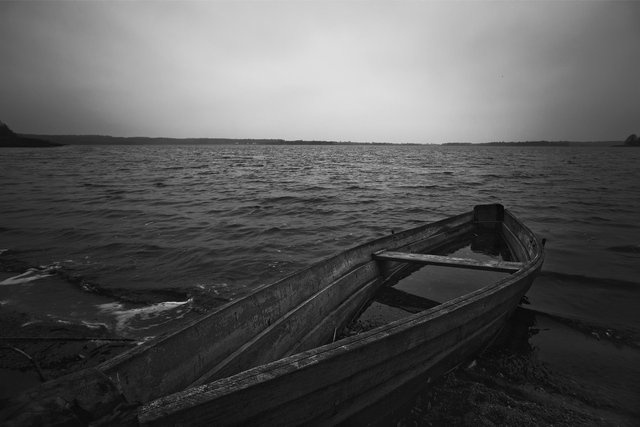 Photo from the 2013 archive.