You know how animals supposed to feel what is going on even if they don't understand human talk?
They just know. They know it all.
This is Suzi and her angry look.
I wonder why...
What you see is what Suzi loves to do in the morning. After a cooler night (we keep windows open) so goes to the kitchen early morning and sits on the table where the run starts to shine the soonest. Then she will move to the chair... and in the afternoon when the sun goes to the other side of the building she just looks for a comfy pillow to chill on.
A lizard personality :D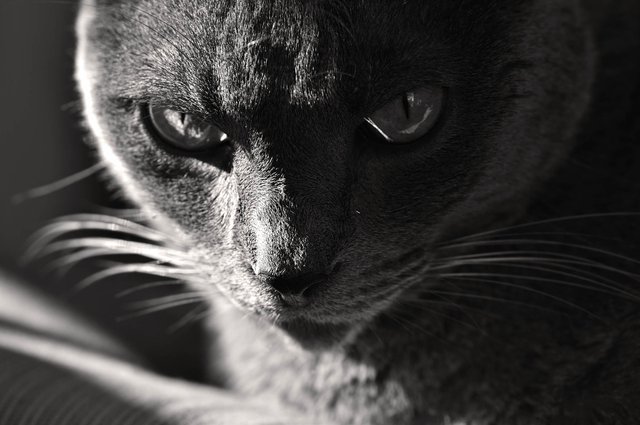 What? The war is over?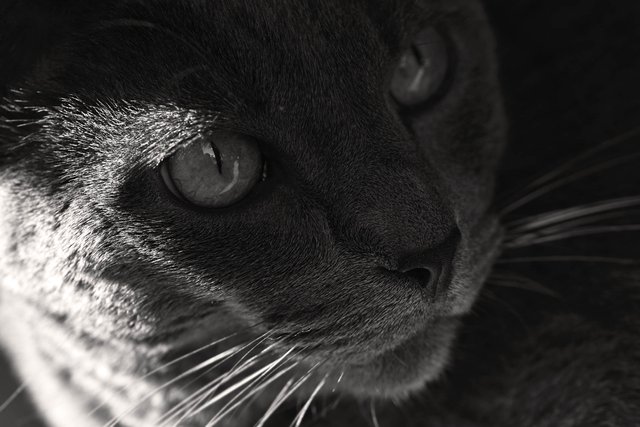 Time to relax
I am looking forward to that last part.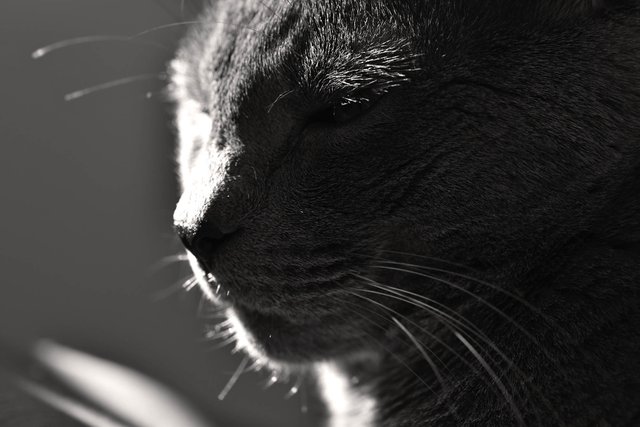 »«
My entry for #monomad contest by @monochromes
Shot with Nikon D5500 + Sigma 105mm lens
(ƒ/5.6, 1/160, ISO160)
All photos and text are my own.
»»-------------¤-------------««

Join Monochromes on Discord