Alaskan Beach Balls 🔴 Entry for #monomad challenge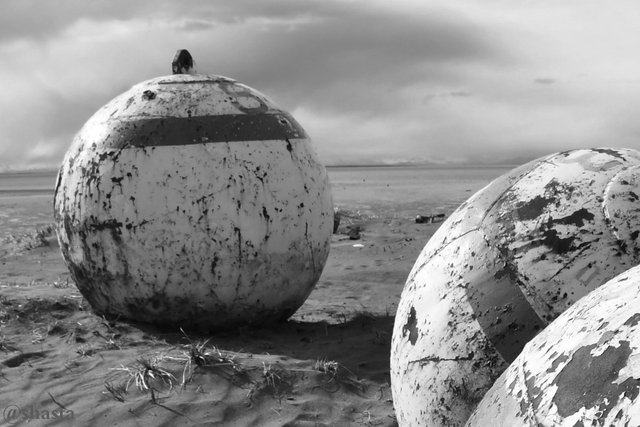 Rusty metal buoys along the Cook
inlet beach by the Kasilof river
last April in Alaska.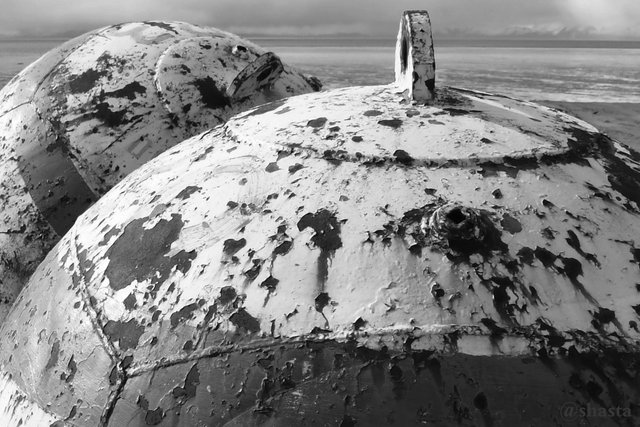 Mostly see plastic buoys used, tho
some metal ones are still around.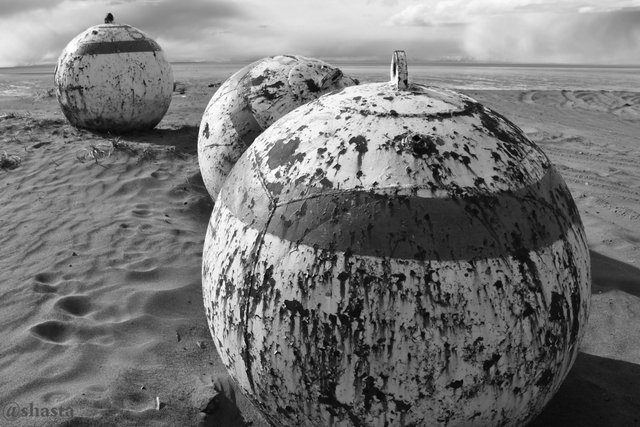 They are about five feet tall.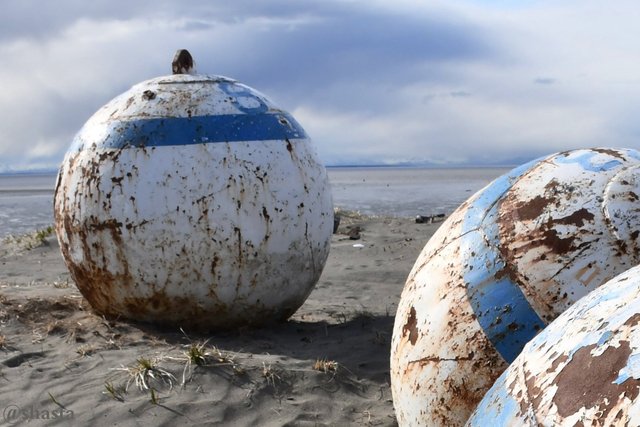 In living color versions
with all there rustiness.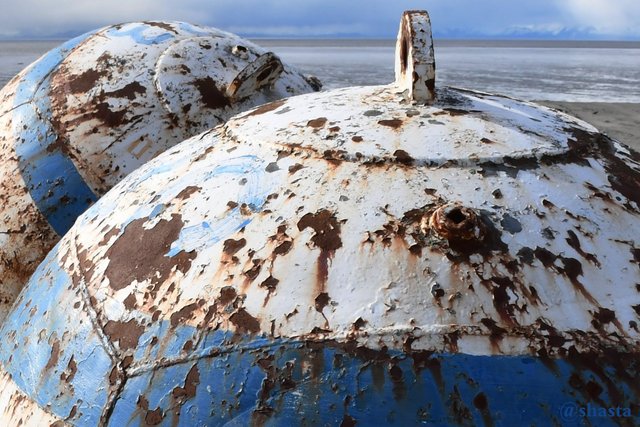 Few weeks later someone came
and took several of them!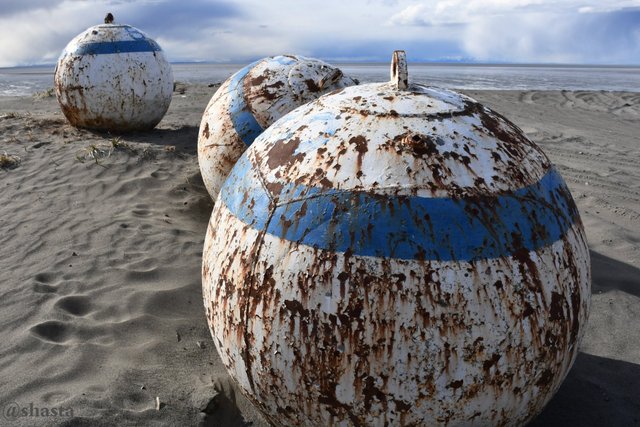 Thank you @otage for the cool street name!
https://steempeak.com/monomad/@otage/blacktop-alphabet-s-monomad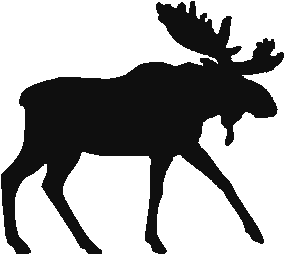 © Photos & words by @shasta March 7th 2020 10:01 PM O'rock Alaska