Innocence Creativity of my 4 year old Son.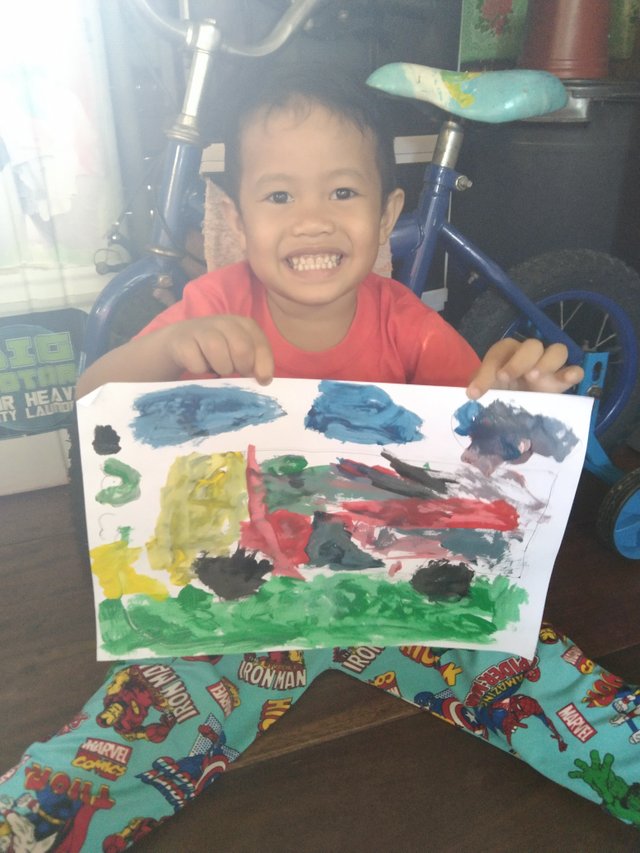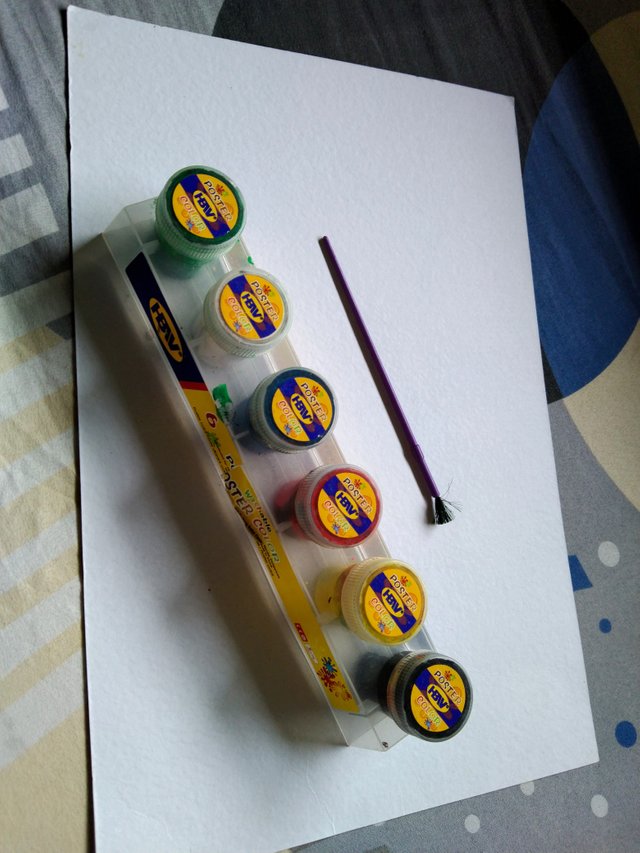 When my son feel boring in watching television, he approach me that he wants to make a painting. So, I gave him a illustration board, a paint and a brush.. He paints his own idea, his own design and imagination and chose his own favorite colors to visualize what he is feeling today throughout his panting.
He paints a bus with color yellow on his front, black wheels, and with the body of the bus with color red, green and gray. The clouds is blue and the grass is green over the highway. He chose the color blue, red, green, black, yellow and gray.
He's innocence truly tells all in showing his artwork..