Bug report: trade button in wallet
Poloniex is the default exchange that steemit links to. However USA member can no longer use Poloniex.
The exchange will not serve Americans yet the steemit platform sends you to Poloniex main page if you want to buy steem.
I think this is a bug. I wanted to buy STEEM and couldn't use Poloniex to buy any from the USA.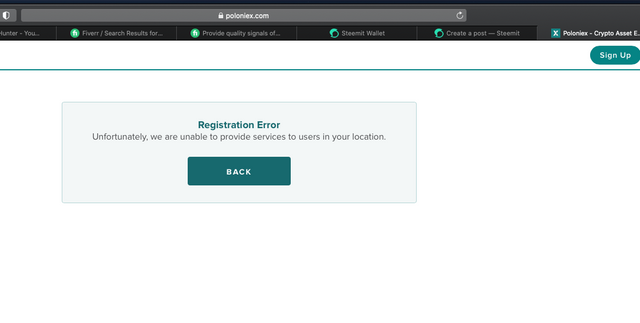 If you could please change the button to no longer send USA users to Poloniex as this is a waste of time and misdirection. Poloniex has not served USA members for years....
"On February 26, 2018, Circle announced that it was acquiring Poloniex. On October 18, 2019 Poloniex sent the above email informing U.S. users that they are spinning off from their parent company Circle and will no longer serve the United States."