📷Subway 101, not Sushi 🍣 in a basket | 赛百味101,而不是在一篮子里的寿司🍣😎(by @ace108)
Going home on the bus recently, I managed to click and take a nice riverside photo. 😎
搭最近公车回家,我有机会拍到张不错的河边照片。 😎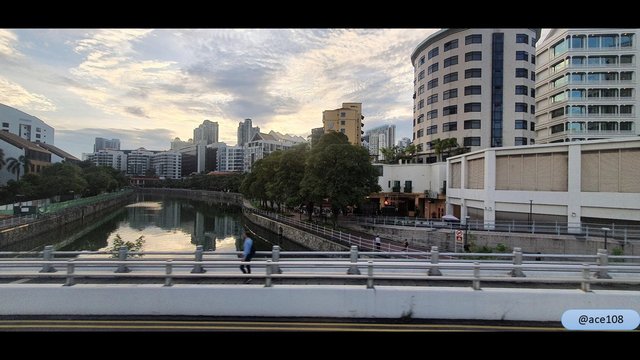 🎶Meanwhile, some music for you to enjoy as you read. This piece is part of Vivaldi's The Four Seasons, particular the first of the 4 violin concertos, called Spring.

🎶让大家继续读的时候,欣赏一点音乐。这件作品是维瓦尔第的"四季"的一部分 - 4小提琴协奏曲中的第一首,名为"春天"。

Source | 来源: https://musopen.org/

https://soundcloud.com/alan-chang-563971986/four-concerti-grossi-4-vivaldi-op8-i-la-primavera-allegro-largo-allegro
Source | 来源:
https://musopen.org/music/2213/antonio-vivaldi/the-four-seasons/
---
Looking around HDB Hub before meeting my wife for dinner. There is a relatively new store selling sushi here in HDB Hub. They have variety of sushi packed and ready for you to pick up and buy. Seems like they have provided baskets for people and there are really people buying more than one pack. I need to try that sometime. The DVD store next to it is sans customer. Further away, the guys at the store dealing with mobile phone and accessories looked bored.
在建屋局中心跟太太吃晚餐前随便看看。这里有在建屋局中心一家相对较新的寿司店。里面有好几款包好的寿司打让顾客选买。他们还提供了小篮子而也真有人购买不止一包。我要找机会去尝尝这家。旁边的DVD商店没有顾客。再过一点的手机店里的几个家伙也好像在发闷。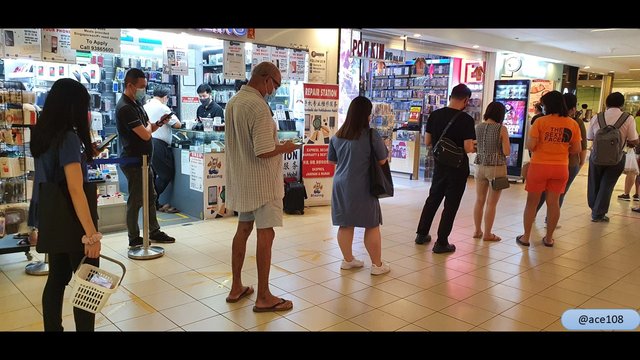 Subway closed their store for renovation and reopened recently. I like Subway sandwiches more than a McD burger but the lady don't fancy them as much. Many times when I suggested going Subway for a meal, she'd shake head. That night, she agreed.
赛百味地铁关闭了后,最近装修完重开。我喜欢他们的三明治多过麦当劳汉堡,但女人呢不大喜。很多时候,我建议去赛百味,她会摇头。那天晚上,她同意了。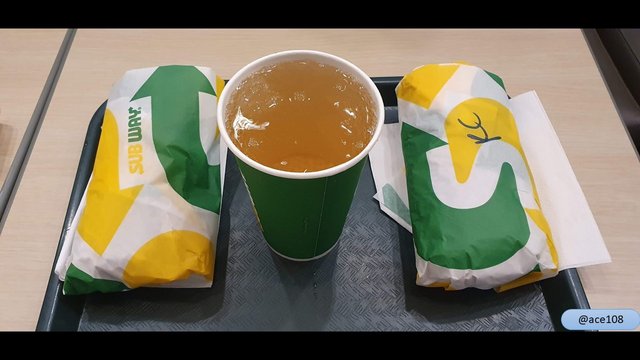 I loaded mine with all the veggie and her with tomatoes 🍅and cucumber 🥒
我的三明治了放了所有的蔬菜和她的只放番茄🍅和黄瓜🥒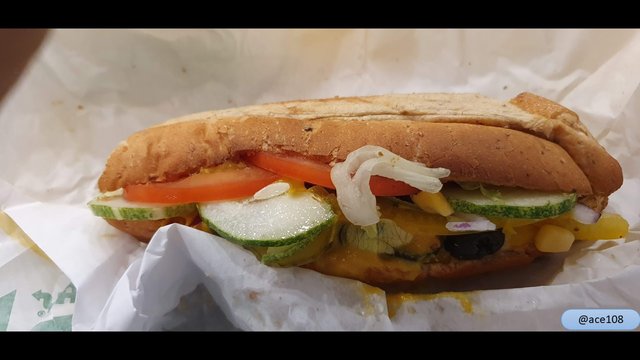 Please see my other posts:
@ace108
请看我其他帖: @ace108
---