Las mascotas son parte de la familia ❤ / Pets are part of the family ❤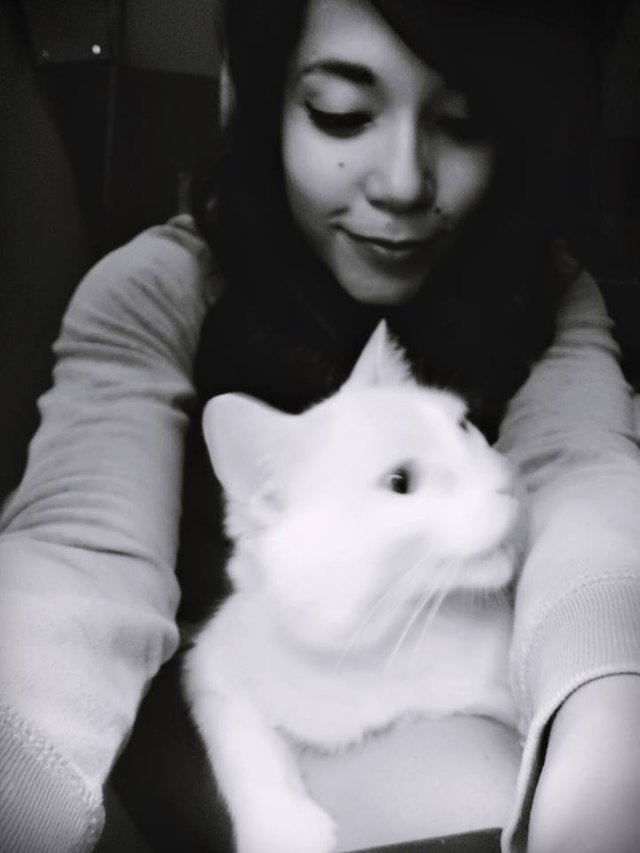 Mis gatitos / My Little kittens.
Las mascotas son una parte fundamental de una familia, hay muchas personas que no le gustan los animalitos, pero yo los amo muchísimo sobre todo a los gatos. Hace muchos años quería un gato pero mi mamá no me permitía tener uno, hasta que un día llego "Kitty" a mi vida, la gata con los ojos más hermosos que pude haber visto hasta ahora, unos ojos verdes profundos y muy especiales, la tuve desde que tenía meses de nacida duro conmigo muchísimos años, era una más de mi familia, ella vivió muchas cosas con nosotros y era súper inteligente. Jamás imagine que un gato pudiera aprender tantas cosas, son seres que a pesar del mito que tienen los gatos de ser ariscos igual necesitan cariño y ellos te demuestran su amor a su manera, el amor más puro.
Pets are a fundamental part of a family, there are many people who do not like animals, but I love them very much, especially cats.
Many years ago I wanted a cat but my mom wouldn't allow me to have one, until one day "Kitty" came into my life, the cat with the most beautiful eyes I could have seen so far, very special and deep green eyes, I got her from she was a little kitten and I keep it many years with us, she was one of my family, she lived many things with us and was super intelligent. I never imagined that a cat could learn so many things, they are beings that despite the myth that cats have of being rough, they still need affection and they show you their love in their own way, the purest love.




Lamentablemente, Kitty falleció el año pasado, fue lo peor, hace mucho tiempo que no sentía ese dolor hasta hoy aun recordarla me duele, pero a la vez me da alegría recordar tantos años de su compañía y todo lo que jugamos y compartimos.
Unfortunately, Kitty passed away last year, it was the worst, it has been a long time since she remembered that pain until today, she still reminds me, but at the same time it gives me joy to remember so many years of her company and everything we played and shared.

Hace unos 6 o 7 años atrás mientras caminaba en la calle conseguí un gatito pequeño, estaba muy sucio y muy descuidado pero era un amor, recuerdo que nuestra conexión fue inmediata no pude evitar llevarlo a mi casa, este gato se llama Alan y es mi otro gatito que aún tengo conmigo, el es un gato muy especial conmigo es muy cariñoso y se alegra mucho cuando me ve. Alan estuvo a punto de morir en dos ocasiones en esos días, yo hice lo imposible para poder salvarlo, milagrosamente todo salió bien.
About 6 or 7 years ago while walking on the street I got a small kitten, it was very dirty and very neglected but it was a love, I remember that our connection was immediate I could not help taking it to my house, this cat is called Alan and is my other kitten that I still have with me, he is a very special cat with me, he is very affectionate and is very happy when he sees me.
Alan was about to die twice, in those days I did the impossible to save him, miraculously everything went well.





Tuve la oportunidad de trabajar en un refugio de animales, donde vi muchas cosas horribles y el trabajo era bastante rudo, llegaba a mi casa totalmente sucia y debía bañarme enseguida, en ese trabajo aprendí a ser más fuerte era algo que requería mucha fuerza emocional y física, llegue a ver muchos animalitos muertos y la verdad es que eso me parte el alma. Lamentablemente no conservo alguna fotografía de ese lugar, ya que no teníamos permitido hacerlo.
I had the opportunity to work in an animal shelter, where I saw many horrible things and the work was quite rough, I came to my house totally dirty and I had to take a bath right away, in that work I learned to be stronger, it was something that required a lot of emotional strength and Physically, I got to see many dead animals and the truth is that it breaks my soul.
Unfortunately I do not keep any photograph of that place, since we were not allowed to do so.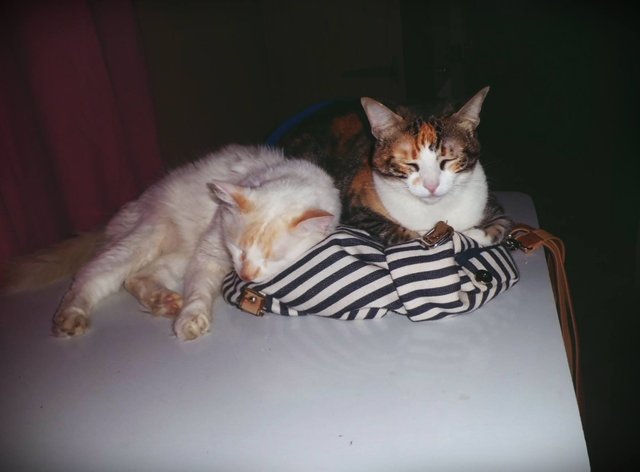 Si tienes una mascota apréciala y amala todos los días, ya que ellos son parte de nosotros también.
If you have a pet, appreciate and love it every day, since they are part of us too.

Todas las fotografías son de mi autoria (alguna de ellas están subidas a mi pagina de facebook).
All the photographs are my own (some of them are uploaded to my facebook page).