Hello everyone this is my blog. / Hola a todos este es mi blog. Español/English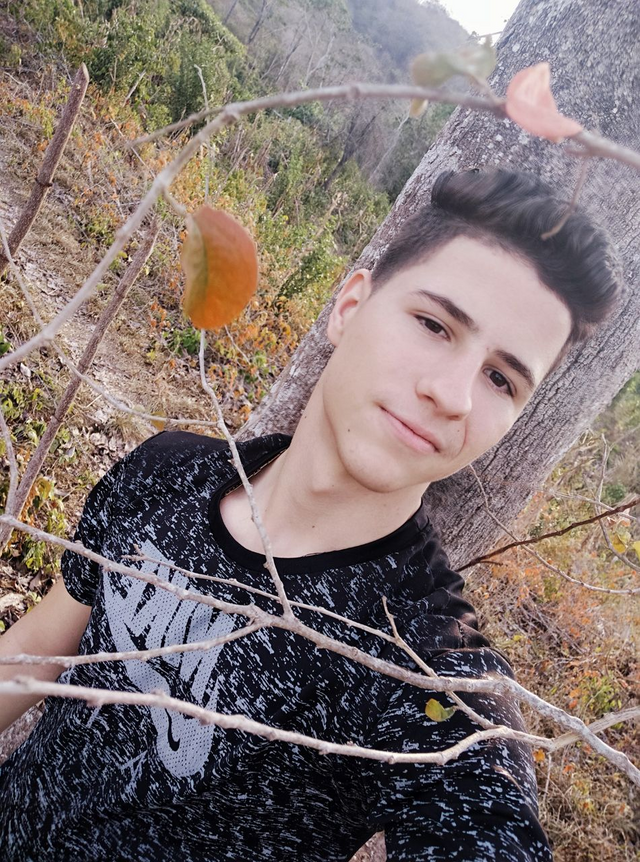 (Este soy yo/That's me)
Hola a todos. espero que todos tengan un buen día le envió un cordial saludo a toda la comunidad de Hive y sobre todo a las personas que se tomen el tiempo de leer mi post. Mi nombre es Andry Mata, y estoy comenzando en Hive Blog. para empezar a hablar un poco de mí, saber quién soy y a que me dedico tienes que saber que tengo 18 años, te comento que este año iniciaba mis estudios universitarios y tenía planeado estudiar ingeniería electrónica aunque debido a la pandemia mundial que estamos viviendo no pude iniciar mis estudios pero hoy no hablaremos de eso, desde pequeño siempre he sido muy curioso y he vivido enamorado de la carrera la cual he elegido, todo esto a raíz que desde pequeño he logrado solventar problemas en casa a través de vídeos, explicaciones o ayudas de mi compañero y mejor amigo. Desde pequeño la satisfacción de ayudar a los demás fue algo que me impulso a aprender cada día más y ser independiente económicamente.
Vivo en Venezuela, actualmente todos estamos pasando por un momento difícil pero no perdemos la esperanza de que se estabilice y todos podamos tener la calidad de vida que nos merecemos.
Hello, everyone. I hope you all have a good day. He sent you a cordial i greet the entire hive community and especially the people who are take the time to read my post. My name is Andry Mata, and I'm starting at Hive Blog. to start talking a little bit about me, to know who I am and what I do you have to know that I am 18 years old, I tell you that this year I started my university studies and I had planned to study electronic engineering although due to the world pandemic that we are living I could not start my studies but today we will not talk about that, since I was a child I have always been very curious and I have lived in love with the career which I have chosen, all this because since I was a child I have managed to solve problems at home through videos, explanations or help from my partner and best friend. Since I was a child, the satisfaction of helping others was something that pushed me to learn more every day and be independent economically. I live in Venezuela, we are all currently going through a difficult time but we do not lose hope that it will stabilize and we can all have the quality of life we deserve equally.
¡Mis trabajos! /My Jobs!
A pesar de mi corta edad he tenido varios trabajos de los cuales te comentare en este post; a los 14 años trabajé como ayudante de un Bartender en una licorería familiar, debido a mi edad tuve que dejar el trabajo. Aún con 14 años estuve como ayudante en un local de soporte técnico (celulares, ordenadores y portátiles) con el objetivo de aprender, y sin duda ha sido uno de mis enfoques desde entonces, a los 15 años mi padrino se acercó a mí en busca de ayuda, con el objetivo de ayudarlo a conseguir un sistema de loterías sin internet para montar loterías hasta en las zonas más remotas el cual no pudo conseguir, entonces acudió a mi diciéndome si no le podía desarrollar uno yo mismo, sinceramente yo no tenía ni idea a lo que se refería tampoco sabía lo que era un sistema de ventas o cómo funcionaba pero debido a mi situación económica en ese entonces le dije que lo intentaría, estuve durante una semana investigando al respecto hasta que me nutrí lo suficiente para lograr hacer algo de igual forma no logre hacer nada desde cero, tome una fuente de un sistema de ventas usándolo para hacer mi propio sistema de loterías sin internet logrando crear una versión inicial del programa lo cual me tomo mucho tiempo lograr compilarlo, comencé a alquilarlo y desarrollarlo durante meses aplicando el dicho "la practica hace al maestro".
In spite of my young age I have had several jobs of which I will comment on this post; at the age of 14 I worked as a Bartender's assistant in a family liquor store, due to my age I had to quit the job. Even with 14 years I was as an assistant in a technical support local (cell phones, computers and laptops) with the objective of learning, and no doubt it has been one of my approaches since then, at 15 years my godfather approached me in search of help, with the objective of helping him to get a lottery system without internet to set up lotteries even in the most remote areas which he could not get, then he came to me telling me if I could not develop one for him myself, I honestly had no idea what he meant nor did I know what a sales system was or how it worked but because of my financial situation at the time I told him I would try, I spent a week researching it until I got enough nutrition to be able to do something anyway I didn't manage to do anything from scratch, I took a source from a sales system using it to make my own lottery system without internet managing to create an initial version of the program which took me a long time to compile, I started to rent it and develop it for months applying the saying "practice makes perfect".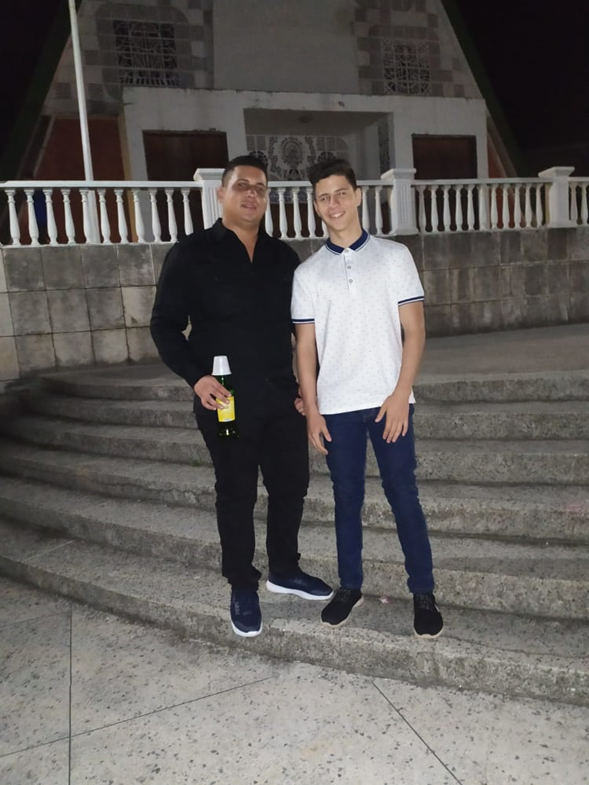 Mi mejor amigo y mi compañero de trabajo/My best friend and my parnert of work.
Actualmente trabajo con un amigo como reparador de electrónicos (celulares, ordenadores y portátiles), editor de fotografía (Photoshop y illustrator) pero no es un trabajo de tiempo completo así que cuando no tengo nada pendiente también trabajo mediante páginas web, como mi trabajo de medio tiempo, es una opción muy rentable, realizando pequeños trabajos, lo mejor de todo es que el pago es semanal en estos momentos se me dificulta mucho debido a que no tengo internet fijo y solo cuento con datos móviles.
Currently I work with a friend as an electronics repairer (cell phones, computers and laptops), photo editor (Photoshop and illustrator) but it is not a full time job so when I have nothing pending I also work through websites, as my part time job, is a very profitable option, doing small jobs, the best thing is that the payment is weekly at this time is very difficult for me because I do not have fixed internet and only have mobile data.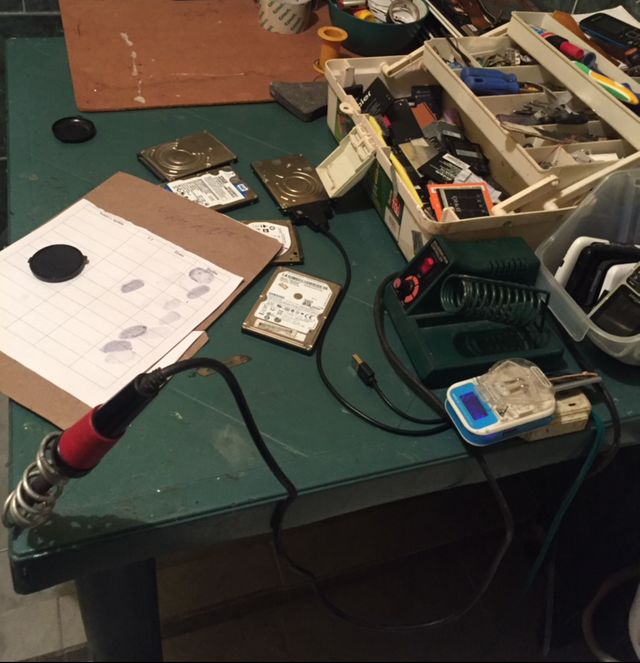 Esta es mi mesa de trabajo//This is my work table
Tuve que organizar la mesa para tomar la foto jeje, estaba echa un desastre.//I had to set up the table to take the picture hehe, it was a mess.





Esta es la PC con la que trabajo//This is the PC I work with
My hobbies! /// ¡Mis aficiones!
Empecemos por los deportes, tengo dos años en un gimnasio además practico atletismo de 4pm a 6pm y he participado en competencias lamentablemente no he ganado ninguna, pero eso no me desanima a seguir.
Otra cosa que me encanta es la cultura japonesa, sus dibujos y animaciones (manga y anime) he visto muchos animes y he leído varios mangas, que es mucho tiempo y videojuegos.
Paso mucho tiempo tratando de ampliar mi conocimiento sobre los lenguajes de programación principalmente Python y C++, aunque como ya te comente anteriormente desarrolle un programa en Visual Fox, me gusta el hardware de la computadora, la agricultura (Tengo un pequeño jardín que espero mostrarles prontos) y muchas otras cosas que les mostraré en otras publicaciones para que no alargar tanto este.
Let's start with sports, I've been in a gym for two years and I also practice athletics from 4pm to 6pm and I've participated in competitions but unfortunately I haven't won any, but that doesn't discourage me from continuing. Another thing I love is the Japanese culture, its drawings and animations (manga and anime) I have seen many animes and read several mangas, which is a lot of time and video games. I spend a lot of time trying to broaden my knowledge about programming languages mainly Python and C++, although as I told you before I developed a program in Visual Fox, I like computer hardware, agriculture (I have a small garden that I hope to show you soon) and many other things that I will show you in other publications so that this one won't take so long.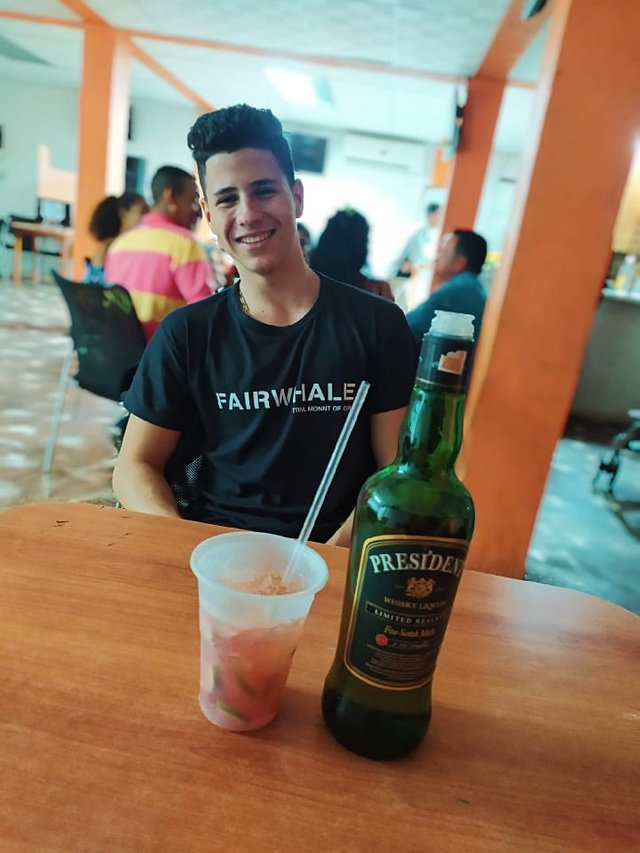 ¿Qué hago en mi tiempo libre? /// What I do in my free time?
Trato de mantener mi vida lo más organizada posible para no desperdiciar tiempo usándolo de manera eficiente, en mis tiempos libres me gusta ver series y películas además en la actualidad no juego mucho pero antes si era aficionado a los juegos de consola y de PC con mis hermanos.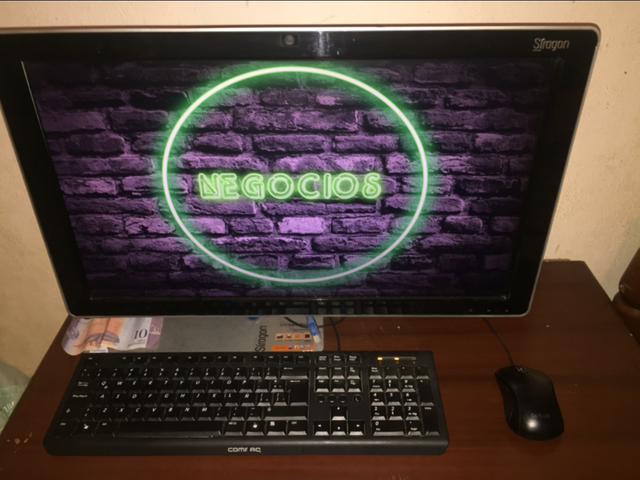 Esta es la PC donde juego, veo series, peliculas, anime y leo mangas
También ayudo a mi madre a preparar postres y dulces criollos (no soy un cocinero excepcional, pero les aseguro que tengo mucho que compartir con ustedes) y sanar perros callejeros heridos, enfermos o que han sido víctimas de malos tratos.
Este soy yo, un chico común que quiere ser parte de esta comunidad, e interactuar con todos y poder compartir con ustedes diariamente. Muchas gracias por tu tiempo.
Sin más nada que decir, y pidiendo disculpas por la calidad de las fotos y de mi poco dominio del inglés, les deseo a todos un excelente fin de semana, un abrazo, me despido.
I try to keep my life as organized as possible so that I don't waste time using it efficiently. In my free time I like to watch series and movies and I don't play much these days, but I used to play console and PC games with my brothers. I also help my mother to prepare desserts and Creole sweets (I'm not an exceptional cook, but I assure you that I have a lot to share with you) and to heal injured, sick or abused stray dogs. This is me, an ordinary kid who wants to be part of this community, and interact with everyone and be able to share with you on a daily basis. Thank you very much for your time. Without further ado, and apologizing for the quality of the photos and my poor command of English, I wish you all an excellent weekend, a hug, and goodbye.