The problem of curation window !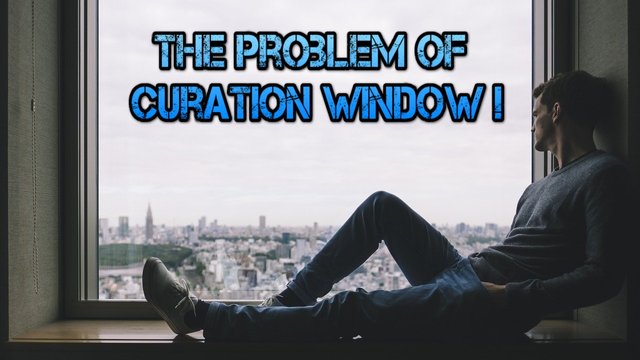 In this blockchain I see a problem in the curation window.
We all know that there is some time set to earn the best curation rewards from the content. That's why most of curators have to upvoting during that time. Now it's 5 minute after publishing the post. So, in case the author is not earning that much even after those minutes, curators prefer to not upvote that because it will not bring them a lot of rewards. In case someone is earning big autoupvotes during that time, everyone prefer to upvote his/her content the first after about 3 minutes. That make the author even more rewarded even if the post is not that informative.

Some are complaining about rewards while others are going after them and even losing with some authors because they just didn't add unseen authors to their autoupvote list. Or if those people are upvoted manually, the curator remember their names and just go through content and find those people by name and not even look at their content. So, no matter what kind of posts you write, how high the quality is or how much effort you made, your post will not be that rewarded unless it's noticed by a curator. If that curator like you somehow or know you, you will be rewarded even more often than usual.

That's why, you should be active in the community. Commenting people, upvoting them, sharing their content and building relations with them. You never know who is the curator of the project. That's why you don't have to underestimate anyone. Even someone with a new account or very low power can be that curator who will make you always happy. That's why also you need to be consistent.

So, understanding how the curation work and curators themselves, you don't have to complain about the lack of support. Maybe it's your fault because you are not active and not that known. You can always change the situation and be well known even if you joined today !

But, I think there is a problem in the curation windown anyway. I think it's better to reward more those who find undervalued content and support it to expose the highest quality to the blockchain. I think that will incentivize everyone to create better content rather than post anything to be upvoted well !
All the pictures are free from : https://pixabay.com/

Follow me in twitter here : https://twitter.com/Clixmoney1