¡EN EL PARQUE DE NUEVO! / IN THE PARK AGAIN! [ES-EN]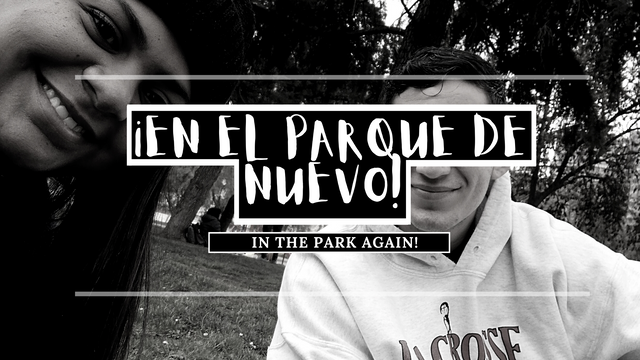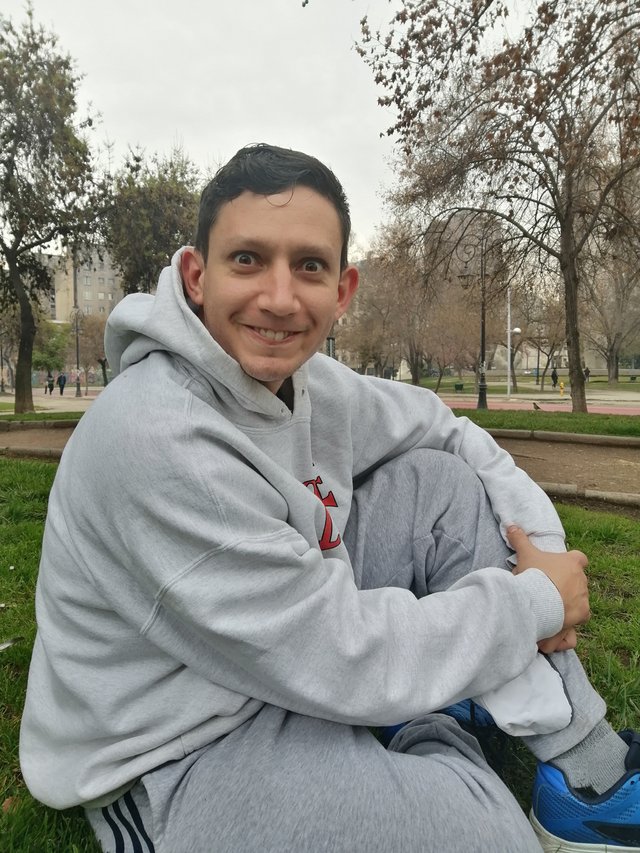 Haciendo muecas / Grimacing
En este proceso de desconfinamiento de los distintos lugares ha echo que las poblaciones sean mas precavidas; esto por el sin fin de bombardeos de parte de los medios de comunicacion y las redes sociales que juegan con la psiquis de las personas.
In this process of lack of understanding of the different places, it has made populations more cautious; This is due to the end of the shelling of the media and social networks that play with the psyches of the people.
A manera personal a mi me dio coronavirus y estuve en cuarentena pero es algo raro porque la cuarentena segun las normas y lo que esta estipulado bajo esa misma palabra se refiere a los cuarenta dias (40); pero este no fue mi caso la cuarentena fue de 15 dias para los medicos chilenos y la aseguradora laboral cual estoy registrado. Donde los sintomas me duraron 3 dias y no tuve ninguna dificultad alguna.
Personally, he gave me coronavirus and I was quarantined, but it is something strange because quarantine according to the rules and what is stipulated under the same word refers to forty days (40); but this was not my case the quarantine was 15 days for the Chilean doctors and the labor insurer which I am registered with. Where the symptoms lasted 3 days and I had no difficulties whatsoever.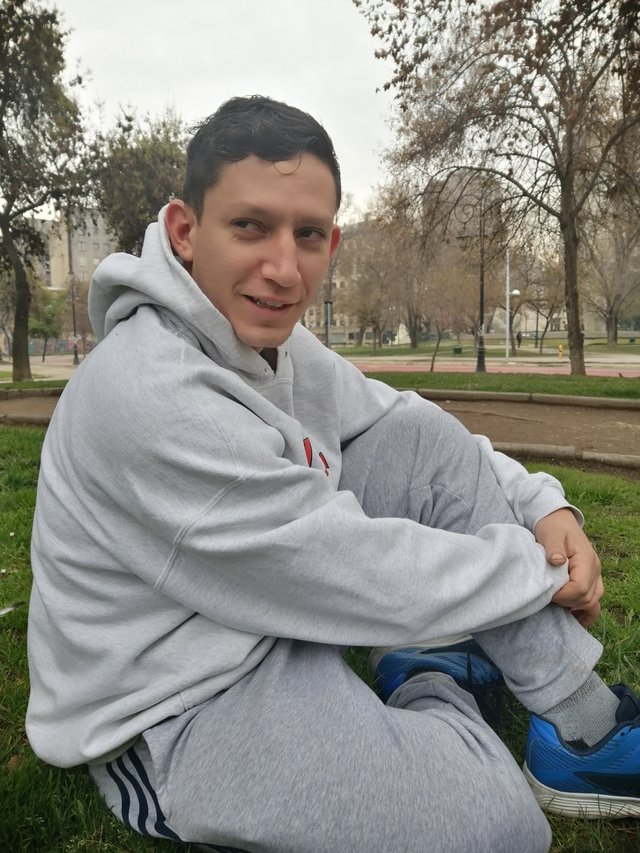 Posando para una foto que mi esposa queria / Posing for a photo that my wife wanted
Asi mismo teniendo ese antecedente en mi vida decidi salir, porque no hay nada mas terrible que estar encerrado en cuatro paredes, he decidido salir a ciertos lugares para despejar la mente y agarrar aire fresco. Uno de estos lugares fue un parque muy cercano a donde estoy habitando, en este parque fui con mi esposa que ella aun pasa mas encerrada que yo, dado que ella trabaja desde la casa (teletrabajo).
Likewise, having that antecedent in my life, I decided to go out, because there is nothing more terrible than being locked in four walls, I have decided to go out to certain places to clear my mind and get fresh air. One of these places was a park very close to where I am living, in this park I went with my wife, who is even more confined than I am, since she works from home (telework).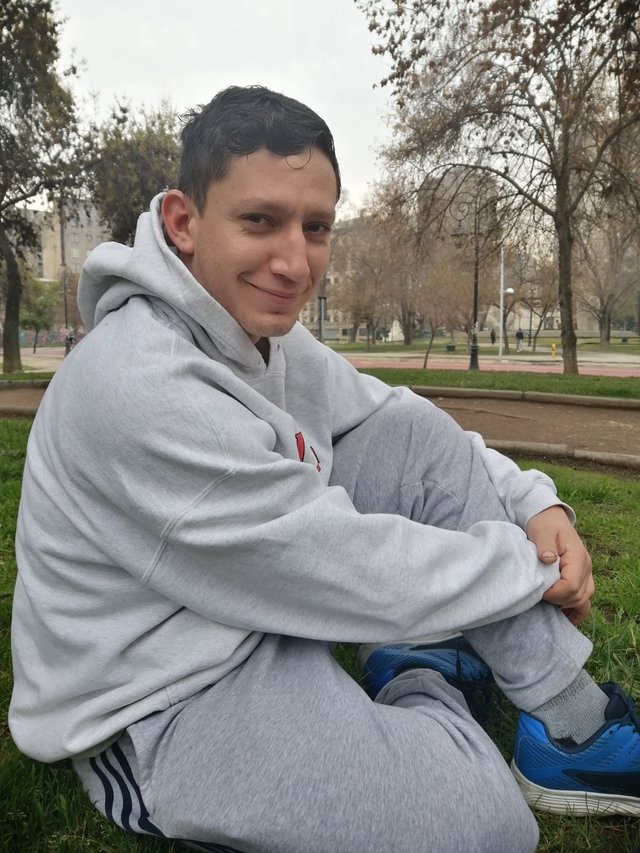 Foto de mi posando realizada / Photo of my posing taken
Camino al parque decidimos pasar por una feria ambulante donde vendian verduras y frutas algo parecido como les comente en unos articulos anteriores. Igualmente para salir hay ciertas restricciones aun no han eliminado el uso de mascarilla en su totalidad, al llegar al parque ubicamos un lugar donde sentarnos en la grama y pasamos un rato agradable.
On the way to the park we decided to go through a traveling fair where they sold vegetables and fruits something similar as I mentioned in some previous articles. Also to go out there are certain restrictions, they have not eliminated the use of a mask in its entirety, when we arrive at the park we locate a place to sit on the grass and have a pleasant time.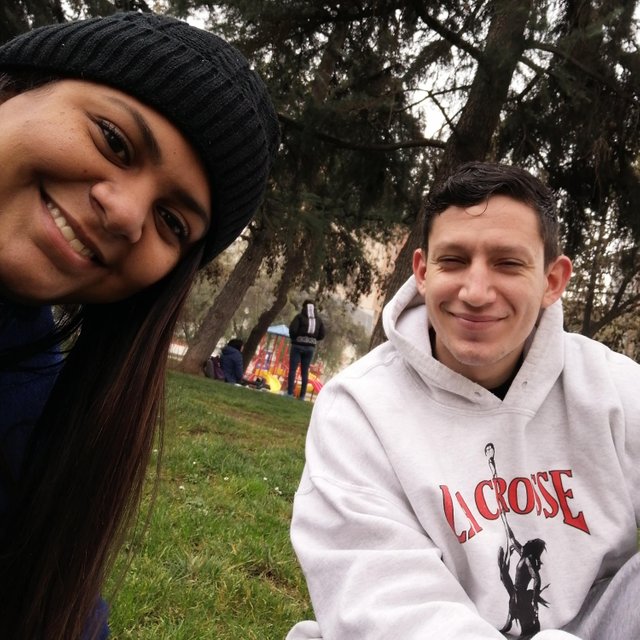 Una foto juntos mi esposa y yo / A photo together my wife and I
Luego antes de regresar al departamento pasamos por un lugar relativamente nuevo donde venden unas raciones de torta compramos una torta completa de chocolate y otra de red velvet.
Then before going back to the apartment we went to a relatively new place where they sell a few servings of cake, we bought a complete cake of chocolate and another of red velvet.
INSTAGRAM
TWITTER