12. Stammtisch im Wirtshaus - Samstag dem 20.06 ab 19 Uhr - hier unter diesen Beitrag
---
---

---
Ab dieser Woche begrüßen wir auch englisch und Spanisch sprechende Steemian !
Starting this week we also welcome English and Spanish speaking Steemian !
---
---
Hier, am sonntäglichen Stammtisch, treffen sich Steemians die weiterhin auf der Blockchain ganz oder auch zusätzlich zu HIVE, ihre Beiträge veröffentlichen. Der ein oder andere überlegt noch auf welcher er dann letztendlich bleiben wird und andere lassen sich auf beiden Chains ein Freibier ausgeben.
Here, at the Sunday regulars' table, Steemians meet who continue to publish their contributions at the Blockchain in full or in addition to HIVE. Some of them are still thinking about which one they will stay on and others are having a free beer on both Chains.
---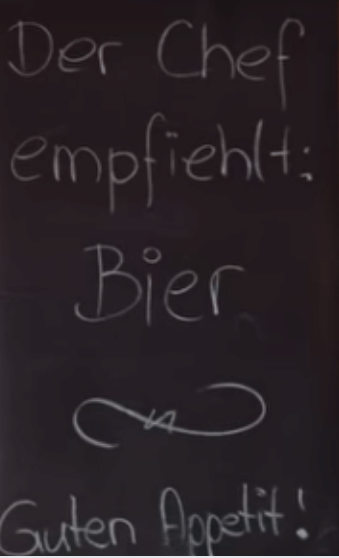 Hier beim Stammtisch steht der Fun und das gemeinsame Miteinander im Mittelpunkt. Im realen leben haben wir aktuell weiß Gott genug Alltagsprobleme. Da müssen wir die Sorgen die jeder von uns hat nicht auch noch mit zum Stammtisch nehmen.
Here at the regulars' table, the focus is on fun and togetherness. In real life, God knows we have enough everyday problems. So we don't have to take the worries that each of us has to the regulars' table with us.
---
Themengebiete sind hier recht einfach - Bitte immer unter dem Beitrag zum Thema weiter kommentieren
Topic areas are quite simple here - please always comment further under the contribution to the topic
---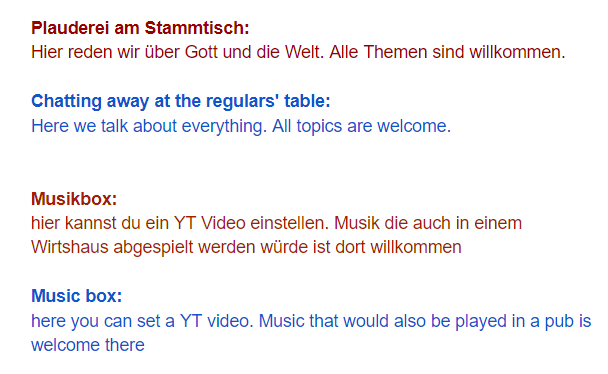 Für gute Beiträge oder Kommentare gibt es auch mal ein Bier aufs Haus. Wenn ihr zum Beispiel dieses Bild als Kommentar von

@das-wirtshaus

erhaltet hat euch der Wirt ein Bierchen spendiert. Kauft in den nächsten Tagen ein Bier und schickt mir ein Foto von dem Kassenbon. Ich überweise euch dann den Betrag auf euer Wallet.
For good posts or comments you get a beer on the house. For example, if you get this picture as a comment from

@das-wirtshaus

, the landlord will give you a beer. Buy a beer in the next days and send me a picture of the receipt. I will then transfer the amount to your wallet.
---