Lily Of The Valley ~ The Tree
I don't know if you've ever seen a lily of the valley tree but it is quite beautiful and fragrant as well.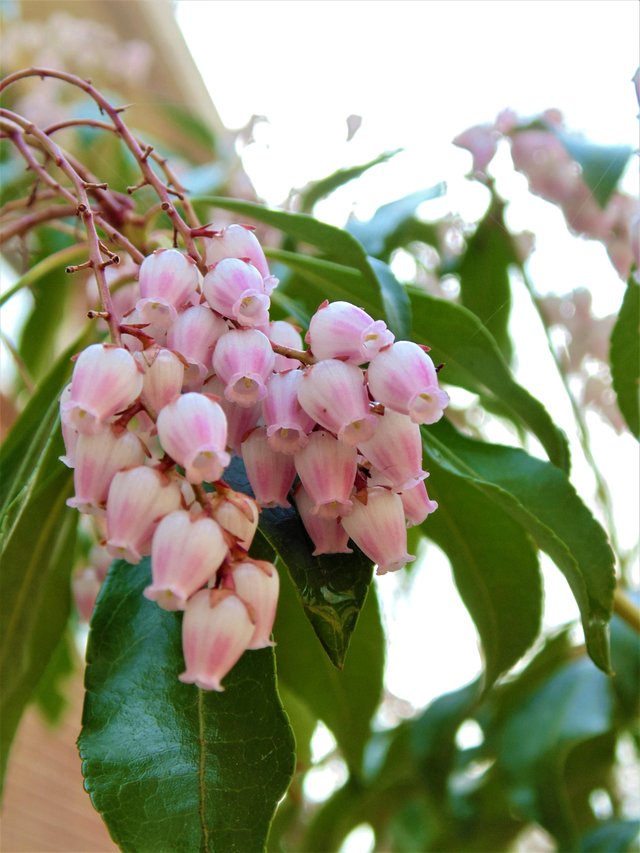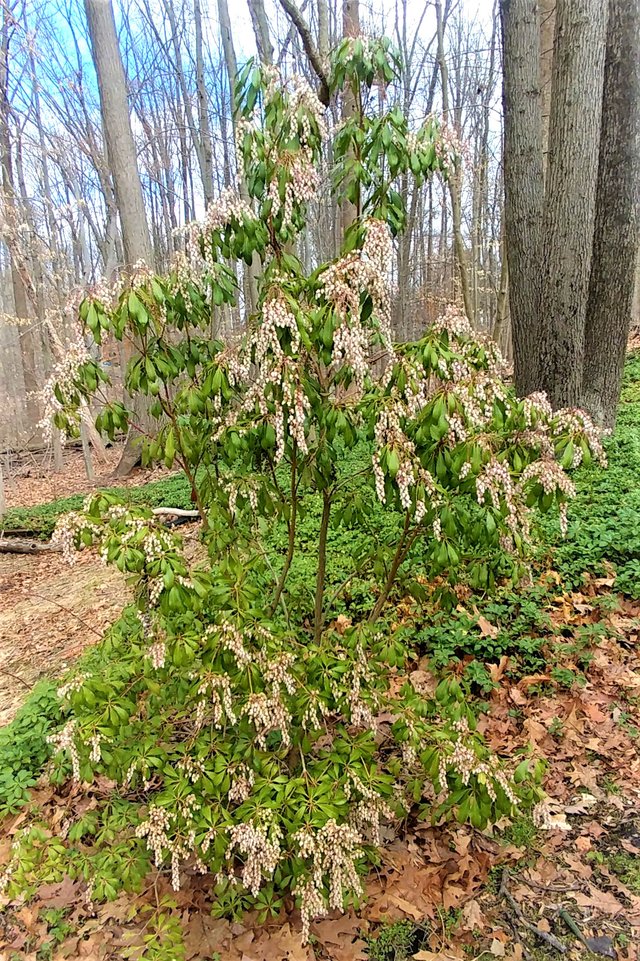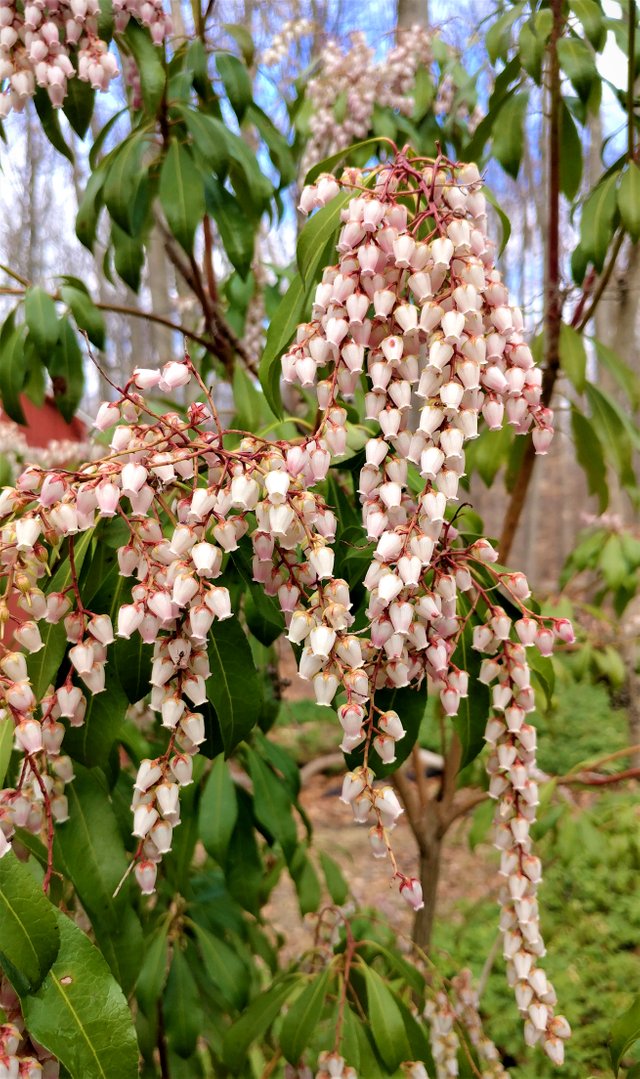 I've seen the plant version and when I saw this tree at a house that my husband and I considered buying I thought it looked and smelled familiar.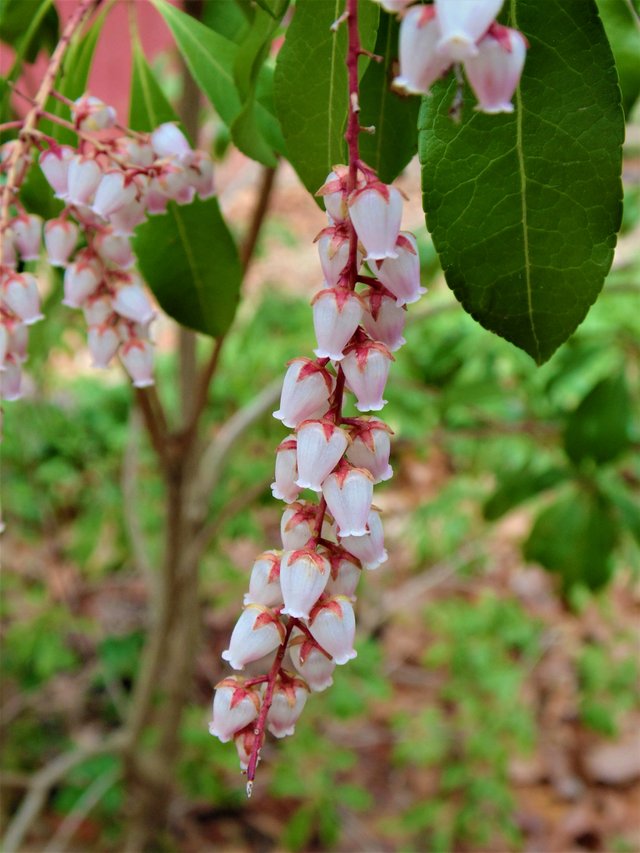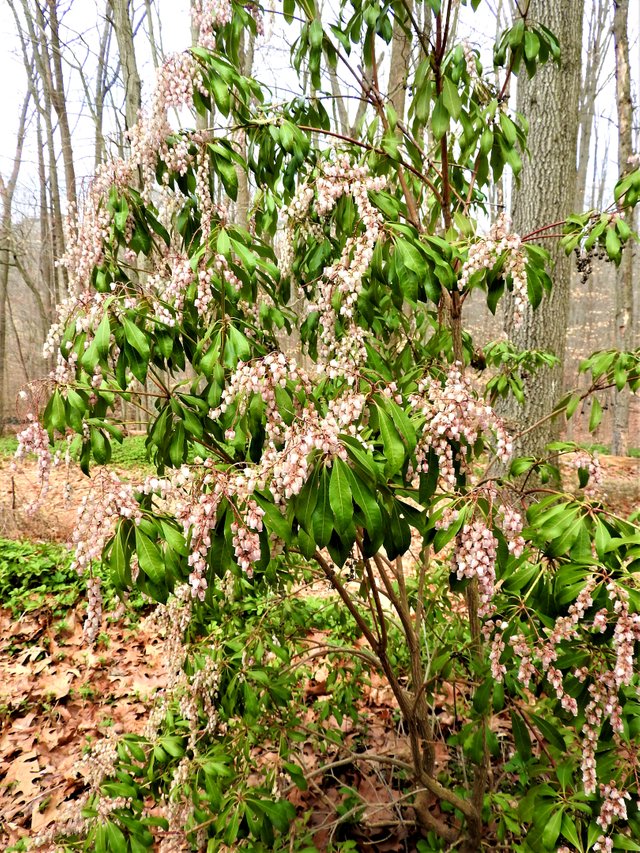 It was easy to find out that it was the tree version of the plant.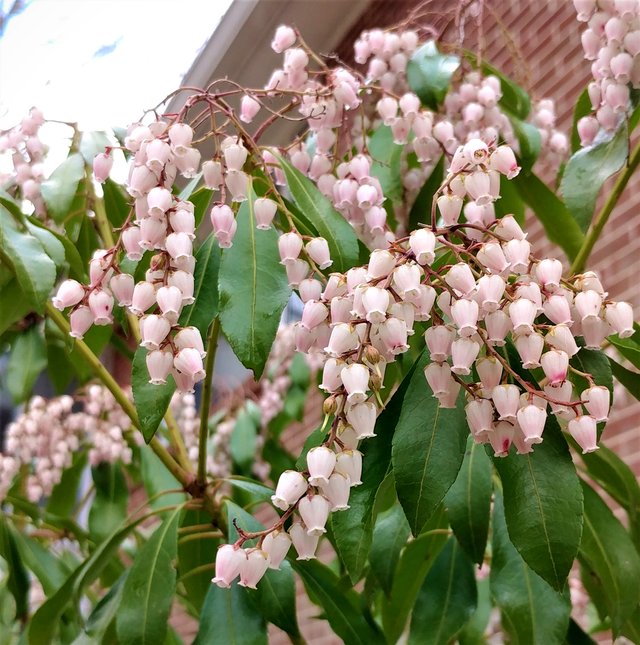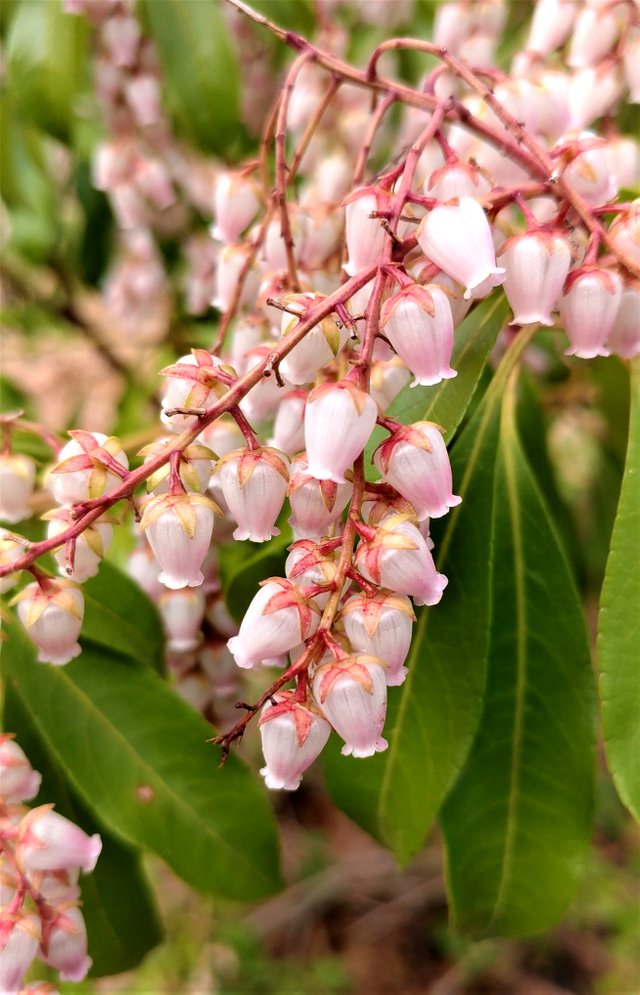 Although it is very pretty and smells wonderful, I know the plant version is poisonous so I would think that the tree version is also.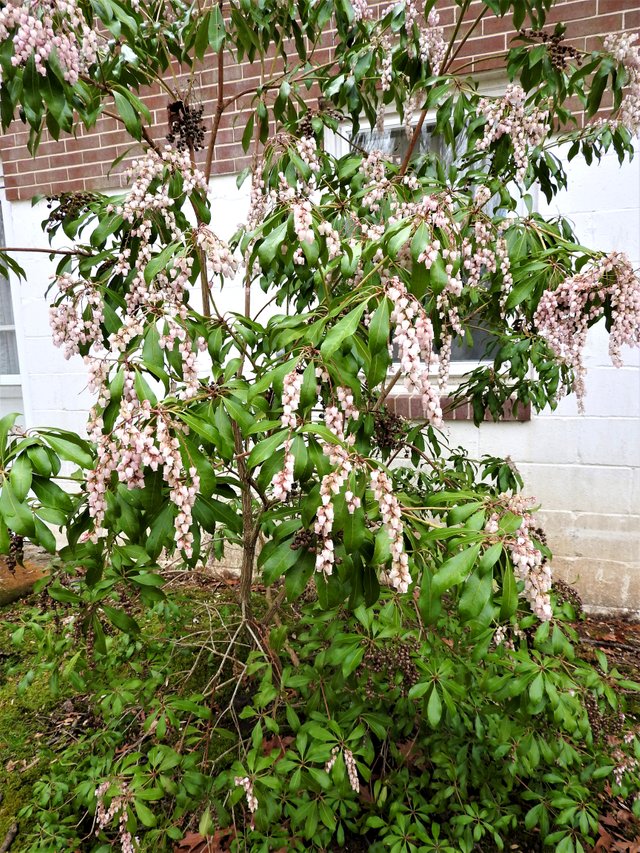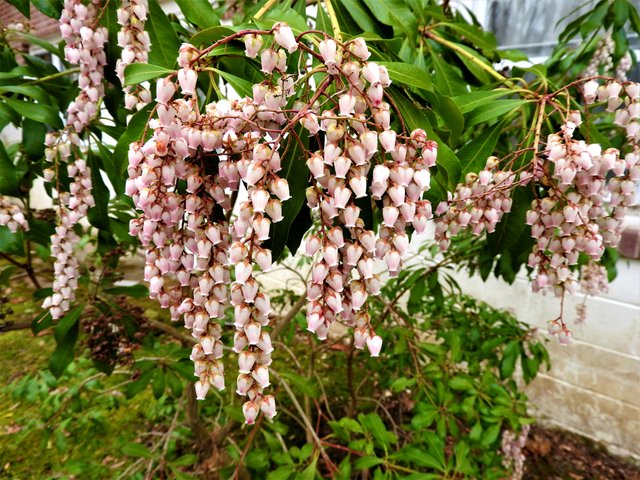 It was very nice to see it and take photos of it but I don't plan on getting one for my yard. I don't want to take a chance of one of the animals ingesting it. I'm not worried about people as I rarely have visitors in my yard and my kids are both grown. I have been eyeing up some other plants and ornamental grasses which I would rather have that aren't considered to be so poisonous. I may even plant some more milkweed at the back of the yard for the butterflies.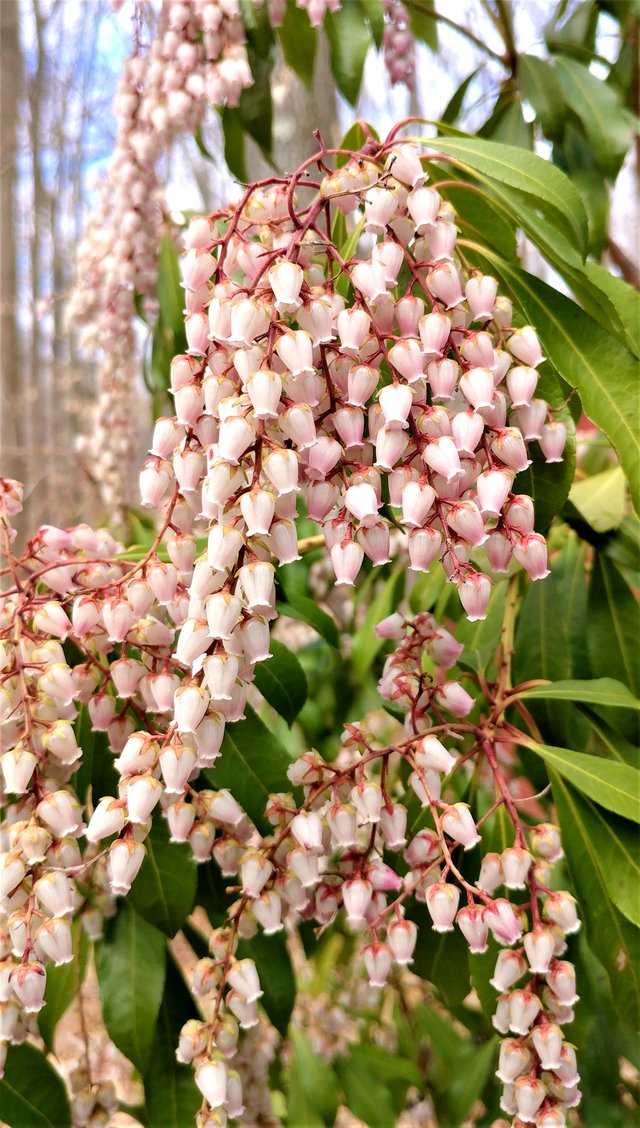 That is if we make it through this coronavirus lockdown. All schools closed for at least two weeks, all restaurants, bars, theatres, gyms and libraries are now closed. All public events with more than 50 people banned. All festivals cancelled. Limiting visits to nursing homes. All casinos and racetracks closed. I fully expect that mandatory curfews and quarantines will be coming soon. Crazy times! It does make me wonder what we may not be being told. I know I can't be the only one wondering. Anyway, I hope my post finds ya'll safe and well and we all stay that way! 💞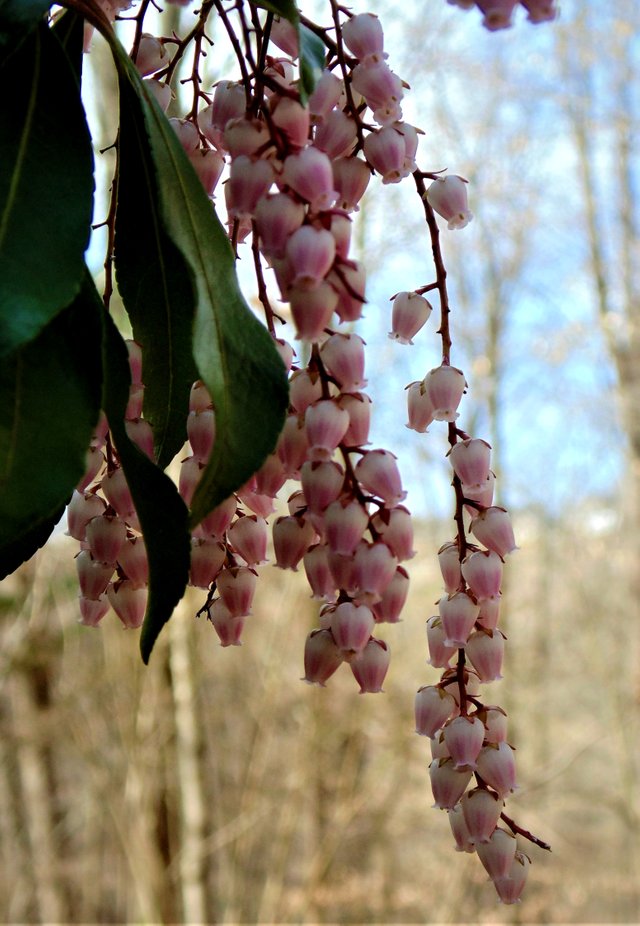 Thank you @old-guy-photos for #treetuesday!!