The King and Queen Seat in Black and White
Today, I'll be showing just a few photos in black and white of the King and Queen Seat.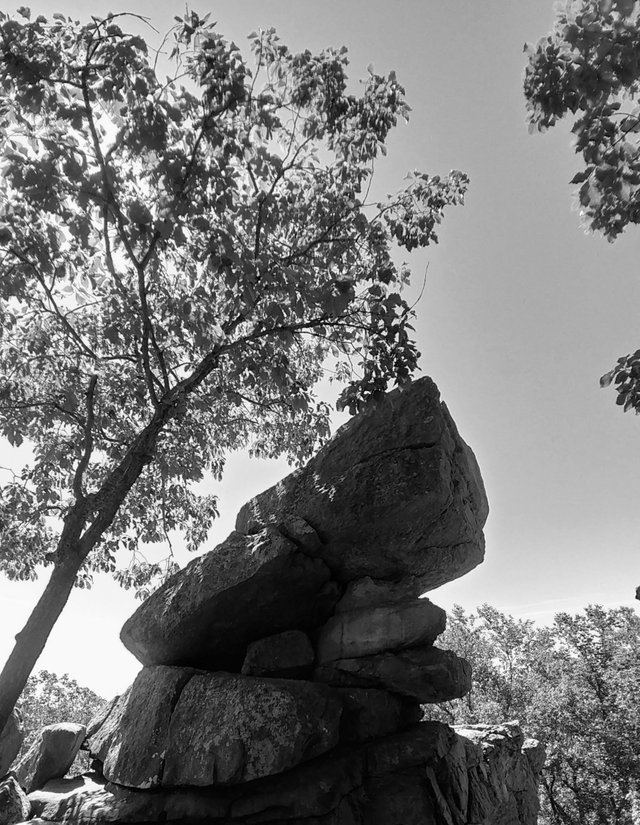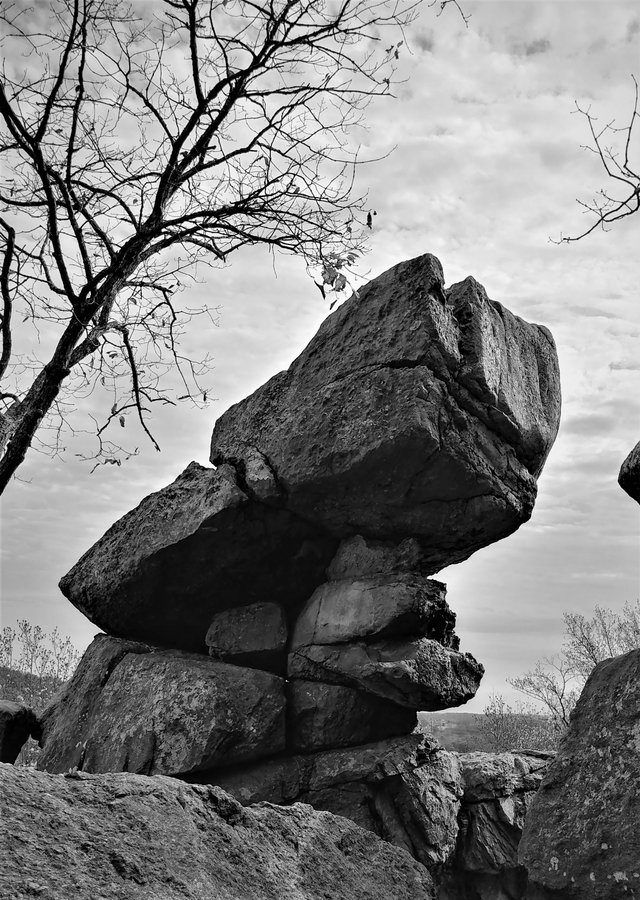 The King and Queen Seat is a natural rock formation at Rocks State Park in Harford County, Maryland.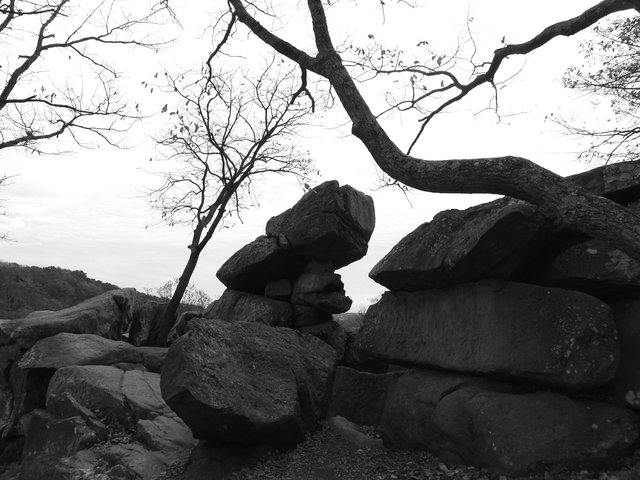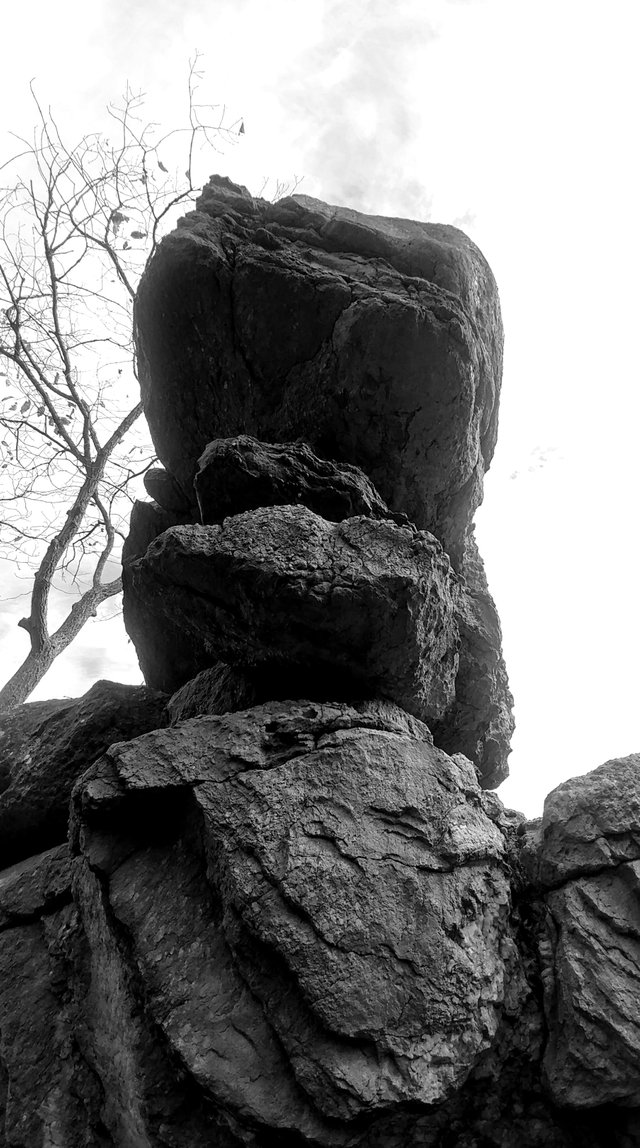 It is part of an outcrop that is 190 feet high. I've only been out on the furthest part of the outcrop once and got a little over halfway out before some irrational fear of heights came out of nowhere and took over me.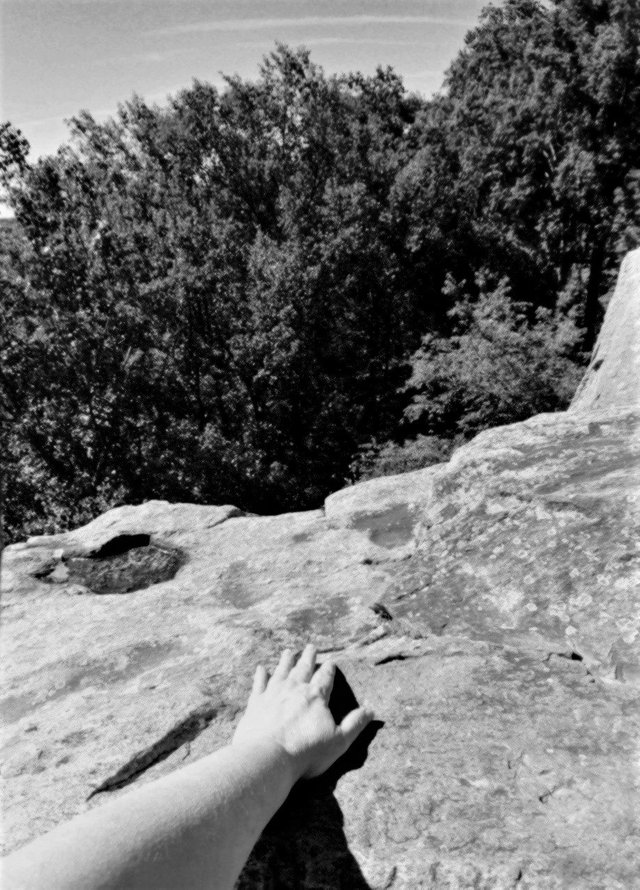 I tried once more to go out on the outcrop but couldn't do it. I can't say that I will never try again although I feel like it may be best for me not to.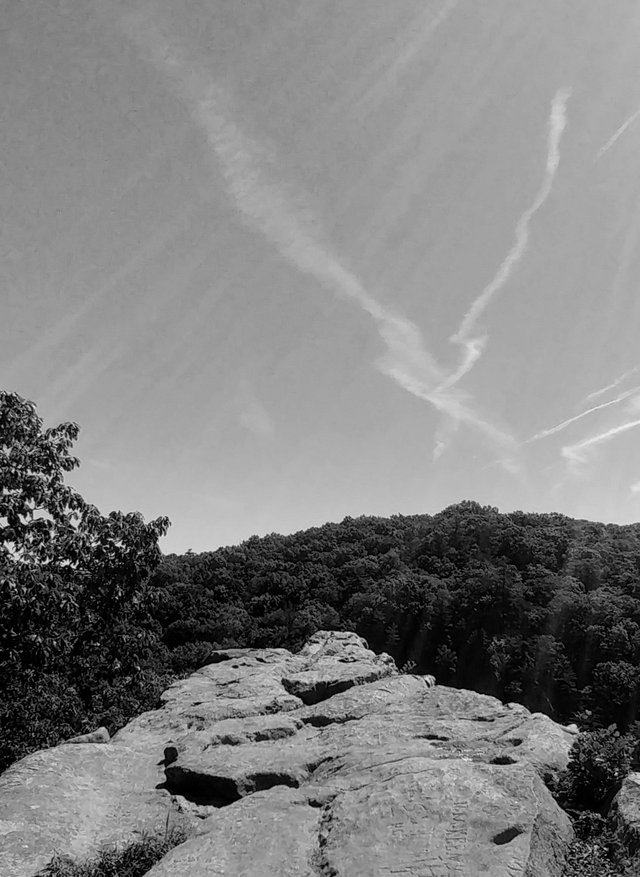 A few people have fallen to their deaths from the outcrop. Most recently (last month), a 22 year old man lost his life when he lost his footing and fell.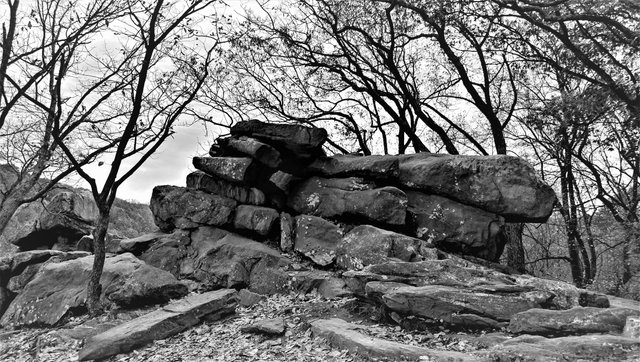 It's a beautiful spot to visit even if you decide not to go out on the outcrop. I know that I'll visit Rocks State Park again and again even if the visits don't involve venturing out onto the outcrop. There are trails to explore and lovely scenery all around. There is even a trail right by Deer Creek at the ground level and you can still get close enough to the King and Queen Seat to get some great photos!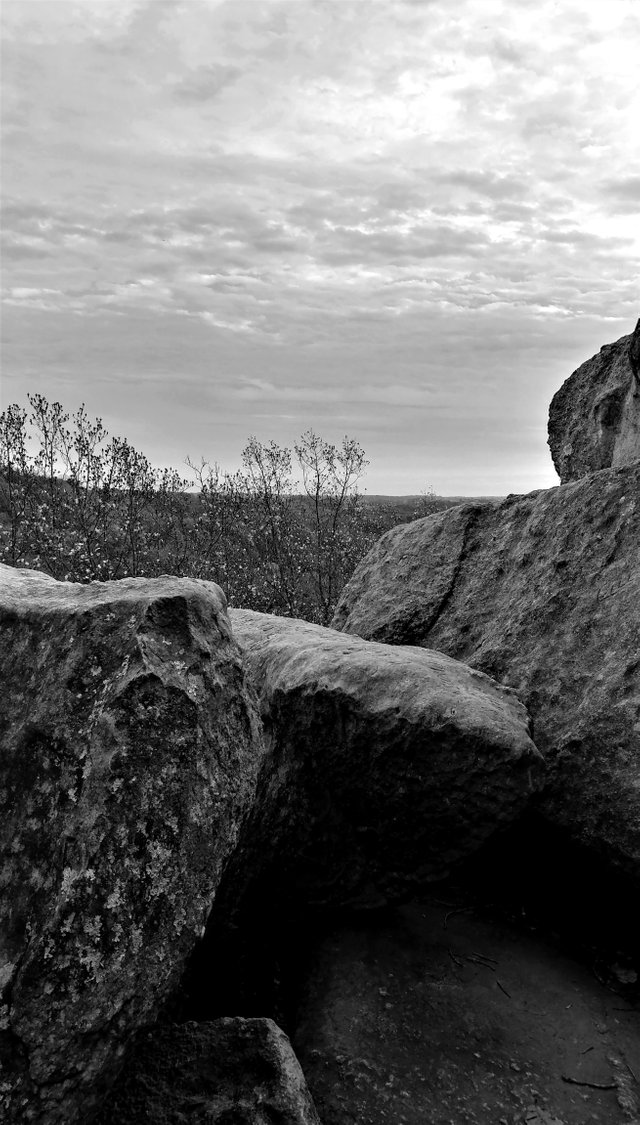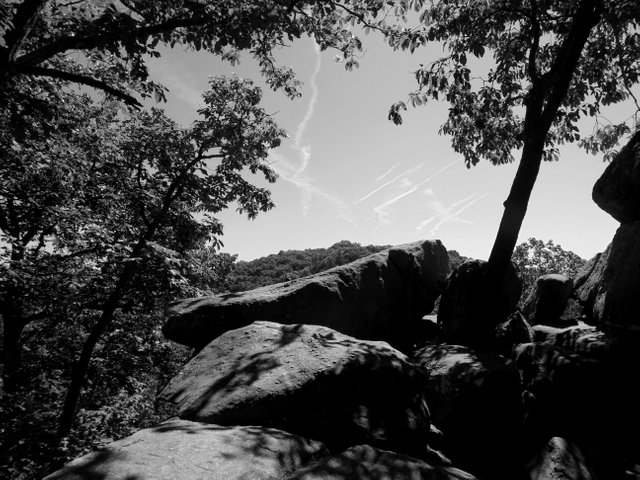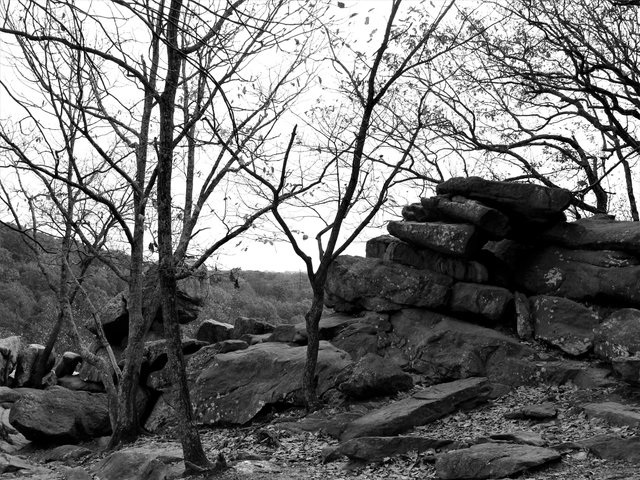 This is my last photo and it's of the side of the outcrop that I took from one of the trails.