Panda Circus - easy draw and colour how to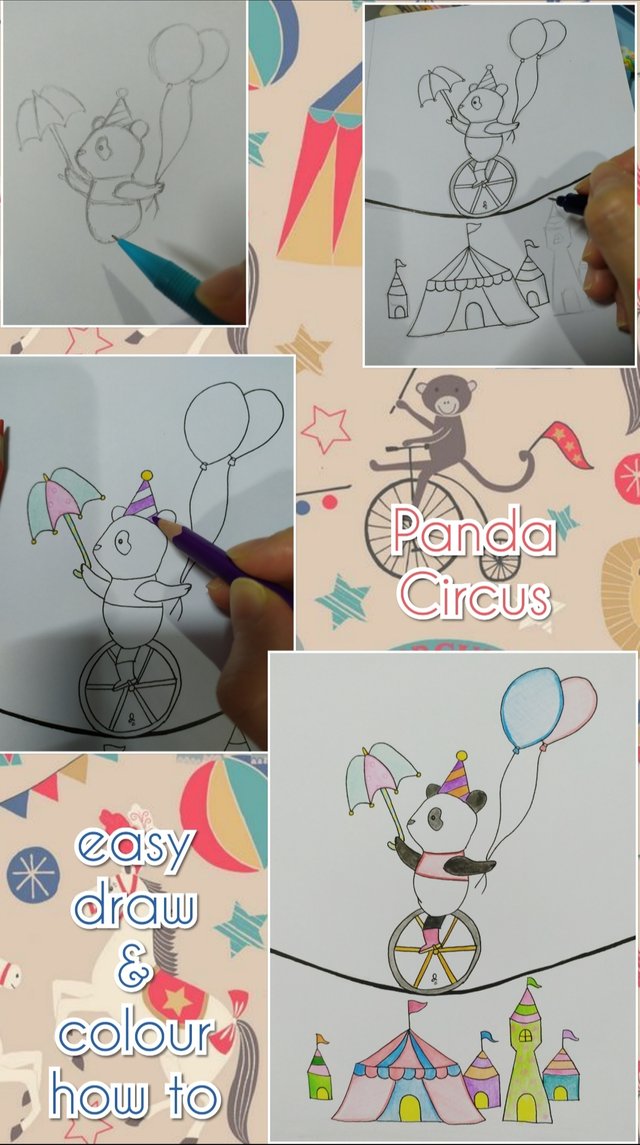 Hello, friends!
Today i would like to share how i made this cute panda doing a circus trick, so cute and easy to draw.
Materials and things needed:
a 2B mechanic pencil
an eraser
a sketch paper
a drawing pen
colour pencils (i'm using my deli colourun and staedtler luna watercolour pencils)
How i made it:
First, i started from the head with a party hat, then two ears and face. Body with two hands, two balloons in one hand. An umbrella on another hand. Then complete with a bike with only a cycle, also the leg.

Then draw a string below it and some circus temporarily tents. Bold with the drawing pen then erase the pencil sketch. Last, colour with the colour pencils. I made pattern for umbrella and the party hat. Also like usually i used bolder colour to colour near the border line.


Happy drawing & colouring!