Wanna try Authentic Indonesian Gudeg?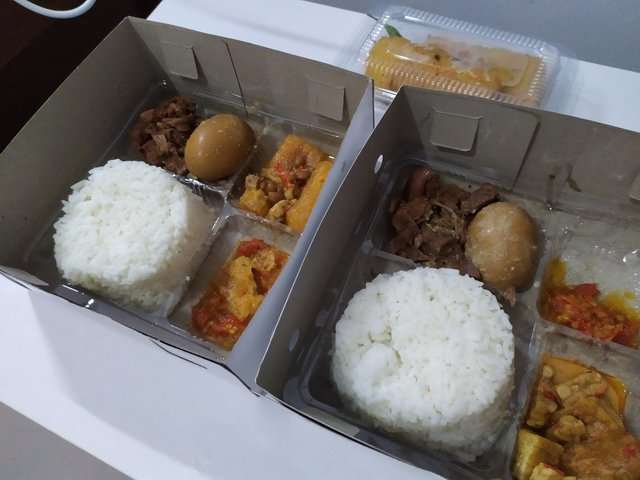 Hello, friends especially foodies!
Last Saturday like usually i didn't go to work, not going anywhere but still wanted to eat something we never tried before for our lunch so i ordered indonesian food that day, gudeg rice and also some snacks (risoles). About gudeg, i would like to share a bit that it was an Indonesian authentic food from Central Java, which usually tasted sweet but it usually served with other dish and also eat with rice.
It was only 46,700 IDR or around 3.14 USD for our order.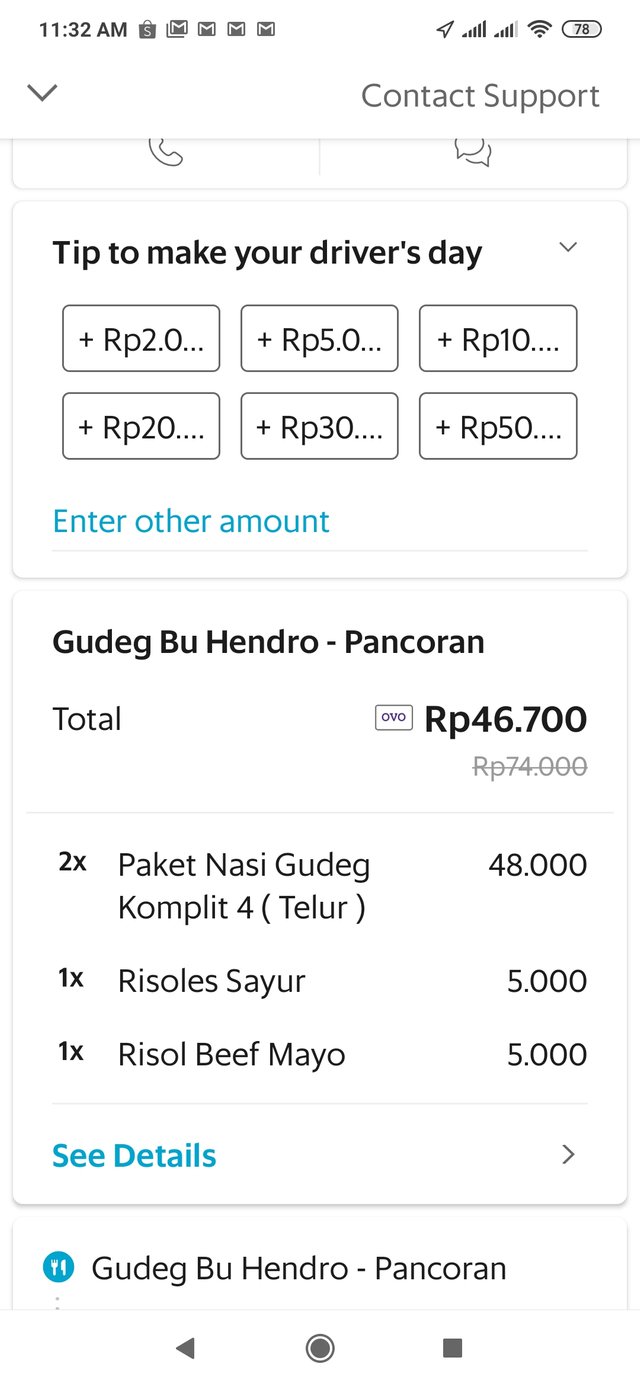 We only waited around 30 minutes to get our food delivered. And here how it looked like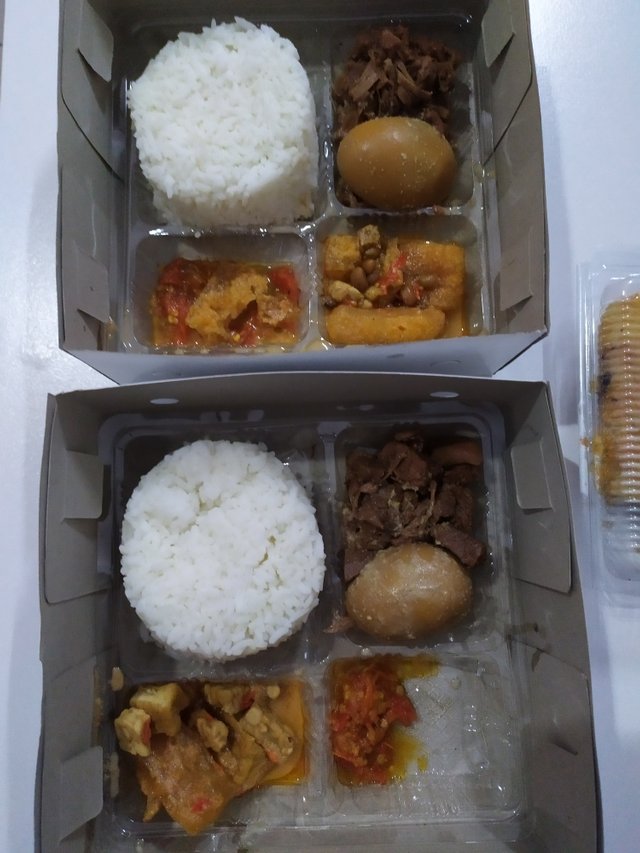 Both mom and i ordered the same gudeg rice which was completed with krecek (made from cow's skin - tasted savory and so yummy, they made it from perfect skin so it was soft and easy to bite and swallow), gudeg (made from jackfruit - tasted sweet but not too sweet so i loved it), pindang egg (traditional boiled egg, i could say they made from fresh egg) and also tasty and sooo spicy sambal.

For the snack mom chose risoles with vegetables and chicken filling, which was so nay cause it had no flavour at all. I was lucky cause i had the ham and mayonaise risoles which had sweet, savory, sour and spicy flavour.


Wanna try the same food too? Try
Gudeg Bu Hendro-Pancoran
you could order it via transportation apps here in Jakarta, Indonesia.