The Truth About COVID-19: Aerosols are THE carrier / Social Distancing doesn't work / Economy can start again
Unlike many, I don't follow too much the news and all the TV programs talking about COVID-19. Simply because following all these, doesn't provide answers to me. Politicians don't know, Journalist don't know. Virologist and scientists are not agreeing with each other about the whole situation and can't give clear recommendations what to do. Although I don't follow all this news, I do take in all information that is send to me by friends, family and sometimes even by colleagues.
After reading this article in front of you and informing yourself with the materials provided by the many embedded links, you likely end up at the same conclusions as I did...
Let us open up the economy again, but keep preventing larger indoor events. Let us allow to visit each other including our parents and grandparents, but protect ourselves and others with mouth covering masks. Let us experiment with smaller outdoor events to investigate if outdoor festivals are more or less harmless in the spread of COVID-19 or shall be classified as super spread events.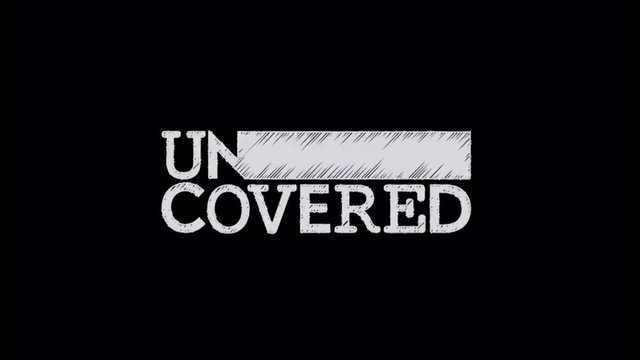 published at YouTube as part of a video (source)
I don't know how the exact situation is in your country, but in mine the government keeps on telling that social distancing (1,5 meter in my country the Netherlands) is key to reduce the spread. That mouth pieces are not required since this gives a wrong feeling of being save. That supermarkets and shops are allowed to be open. That we will not open the economy in the foreseeable future.
Supermarkets still open: But what about the ventilation systems at indoor places? For almost two months I avoid indoor semi-public and public places where many people go through in a relatively short amount of time. I don't trust the ventilation systems! From my personal history, I know that most of the time I get a nose flu, or a real flu, I shortly before travelled by plane, or I've been to some indoor music event like a dance club. At both type of locations the air is more recycled than properly ventilated.
This morning I received a YouTube video which shows an one hour long interview with one of Netherlands most respected social geographer Maurice de Hond. He explains that aerosols (those micro droplets we create and flows on the wind) are the most important carrier for the spread of COVID-19. To 'proof' this, he shows some of the results of all the research he has done on many of the Dutch municipalities, cities and provinces using available public data.
These aerosols move best in places of low humidity, like indoor rooms, is the key takeaway.
About Maurice: Since many decades he executes national polls for a wide variety of topics, he analyses social geographic events based on big data, and - in my opinion - he has a lot to loose when he broadcast messages that are unfunded and not true. Knowing what he did past forty-odd years; Knowing how often he was correct in what he was saying; He earned my respect and therefor he is one of the few people that I take seriously.
A few weeks ago a friend send me this article describing the results of a scientific study explaining why we shall not walk behind someone who sweats, eg someone running. They introduced the concept of aerosols to me. Well, they gave it a name, since my own logic pointed me in that directions already. Before most of our governments took measures against the spread of COVID-19, I was already avoiding slipstreams of others; Usually by continue my walk on the other side of the street, path or whatever I was walking on.
A very recent article explains that aerosols can travel up to 4 meters. I don't think in any of the countries around the world we set social distance to 4 meters! :(
In the interview, Maurice mentions a few events in the world that had to deal with many people becoming infected with COVID-19 after they attended these events. He informs us that we identified already various specific large indoor events that resulted in many of the participants becoming infected. These events are called: Super Spread Events. Late March the Boston Globe wrote about this effect already in this article. A week ago, Maurice showed the impact of super spread events in this article; Combined with his own research and links to the theory behind all of this, as well as a bunch of links to super spread event articles, it provides us a good insight and support my own thoughts for the near term future (refer 2nd/3rd paragraph above).
One of these super spread events is the choir in the Seattle area. This particular choir decided to rehearse together while obeying the social distancing and hygiene rules. The result, more than 70% of the choir members part of this rehearsal became ill and a few died. Read this article for more information.
It's quite unfortunate for most of you, the interview is in Dutch without English subtitles (but I still share it with you). Fortunately, Maurice de Hond created a short video (in English language) with his key findings and how this is linked directly to the recent key findings of the scientists connected with the US White House.
Short video [in English]

Interview [in Dutch]

Before writing this article, it popped into my mind the wife of one of my former colleagues, works at a senior management position within our ministry of health. Immediately I took the action to inform him about all this information with the request to pass this onto his wife. No response yet though. Hopefully soon, but its vacation time and I contacted him through his work mobile phone. For sure, I'll pass on this article to him as well! Much more elaborated then the text message and Linkedin chat I send him :)
In case you believe your government is taking measurements not in line with the theory of aerosols - which in fact is not just a theory, but very likely the truth based on all the evidence we have - get yourselves into action and reach out to people in your own government. In case you don't know any, check your followers on all your social media, including Linkedin. You may be more closely linked to government individuals than you know!
STAY SAVE
an original

qsounds music library with more than 300 entries | A...K | L...Z |
steem curator for illuminati-inc / qsounds