Diminished wings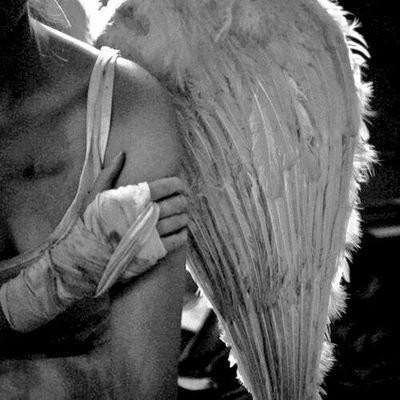 ---
I couldn't run anymore. I couldn't even get out. Everything that one day had been left behind. And that this was my new life. All the trips and dreams that one day plans could no longer be.
Before the nurse comes to my room to give me the great news, I remember traveling with a group of friends. We went to a big party in a town near the town where we had stayed. Everything seemed to be going very well, there were many girls, drugs and alcohol. What more could we ask for besides a lot of health.
Hours before dusk we had started the party at the hotel. We were all well taken by nightfall, but the party was just beginning.
I remember fighting with my teammates to get behind the wheel, apparently I thought I was the cleanest and most sober. How deluded we are, without a doubt alcohol together with drugs can make us believe many things.
The place established for the great fair was only a few kilometers away, but being a mountainous place the cliffs on the edges of the road could be seen.
Hardly if I could see when a great light, very intense against my direction appeared for a few moments. After that everything got very blurry, and I was driving blind in a very narrow place and with curvy roads. By the time my mind managed to react and stop it was too late. I was on the edge, a few moments later I remember falling next to everyone screaming in the car.
All this is what I remember from that life. Now I am a person who has to travel mentally. Well, minutes ago, the doctor and the nurses have notified me that the simple fact that he is alive is a miracle. But that I will never be able to walk, even move. He barely managed to hear and feel.
---
Image Source