Impossible Romance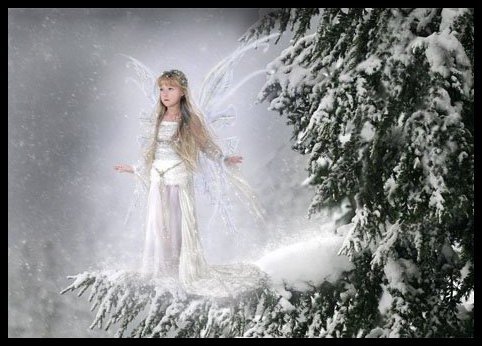 ---
The snow is writhing in the grey sky. Each snowflake seems to have its own style of dancing. Leyla looked like just one of them, her translucent wings sticking out in the snow.
"Lector, come here," Leyla said innocently.
A boy sitting on a cold bench smiles at her and draws a circle with his hand. "Why should I?" He said smiling. "Because you are my partner, fool," said Leyla as she raised a delicate hand and spelled and wind that pushed the young man in his direction.
"Wah-!" cried the Lector as he stumbled in the snow and tiptoed toward her, as if resisting the wind.
"We can't, leave it. I'll hurt you, you know that," said Lector.
"I don't care about that," said Leyla as she held him in her arms. "Uhm!" she groaned. "It doesn't matter." I hugged him even harder. It could be seen as black smoke began to sprout from the union of their bodies.
"You're a fool," he said quietly. "If we go through with this you know you could die."
"I said it's okay" She kisses him with fiery passion He just lets himself go. That one begins to sprout between her lips.
They parted their faces and she was a little burnt on the lips.
The veins started to stop. She looks up.
"Oops, I have to go. See you tomorrow" she said quickly.
Her hand slips between her fingers as she watches it slowly rise from the ground, until it fades.
Image source