La chispa de la vida en el lirio de sangre/The spark of life in the blood lily
Hoy quiero compartir con ustedes la emoción que he sentido al ver el crecimiento de este hermoso lirio de sangre durante cuatro días en nuestro pequeño jardín. Ha sido una de las experiencias más gratas que hemos tenido en casa: ver crecer una flor que ha llegado de manera inesperada, con las lluvias. ¡Quién no se ha emocionado al ver una hermosa planta florecer, percibir sus fragancias, admirar de cerca su belleza y esplendor!
Today I would like to share with you the thrill I have felt when observing how this beautiful blood lily grew during four days in our little garden. This has been one of the most grateful experiences we have ever had at home: watching how a flower grows, unexpectedly, on rainy days. Who has not been moved when watching a beautiful plant blooming, perceiving its fragrances and splendour up close!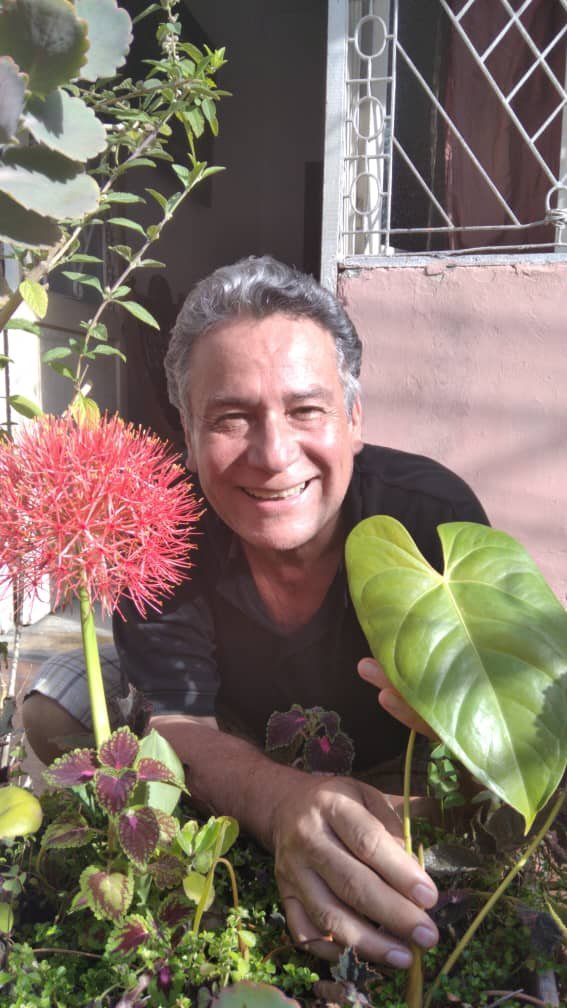 Fuente: Álbum familiar/Family album
Las plantas nos sorprenden. Un día inesperado nos regalan sus pimpollos.
Plants surprise us. One unexpected day they give us their buds.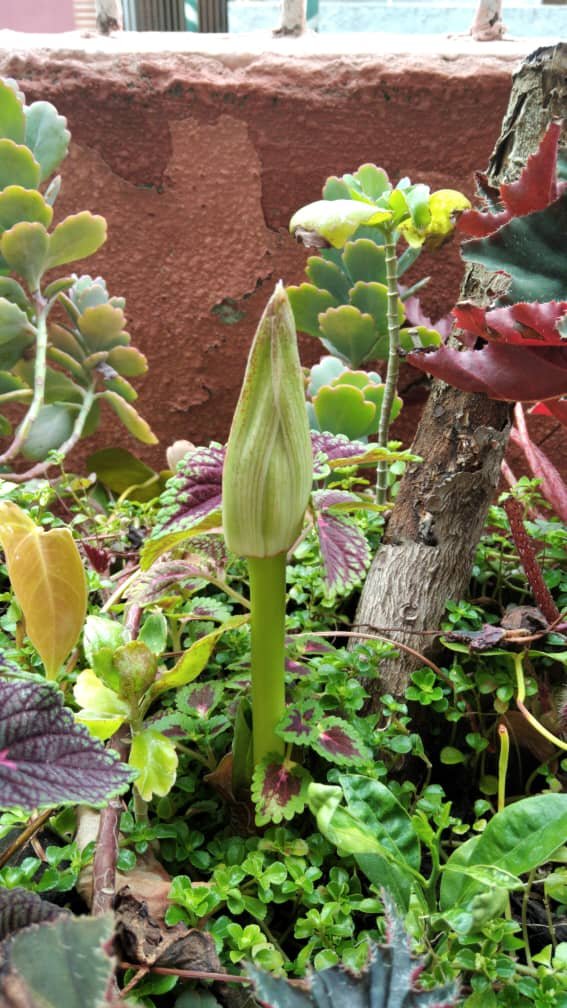 Capullo que surge de la nada, perfecto en su encierro.
Bud tightly enclosed emerges unexpectedly.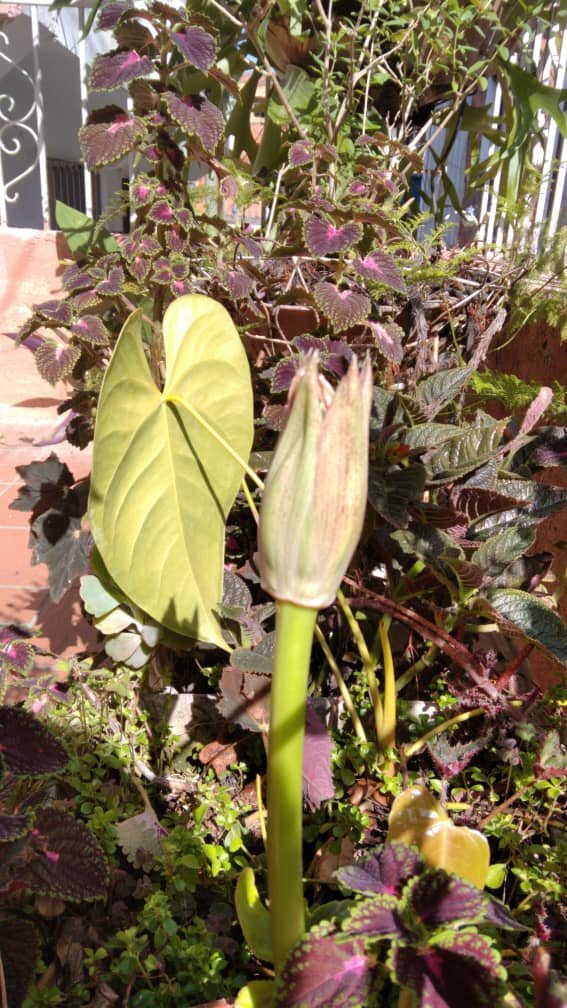 El botón dirige sus pétalos hacia la luz.
The bud directs its petals towards the light.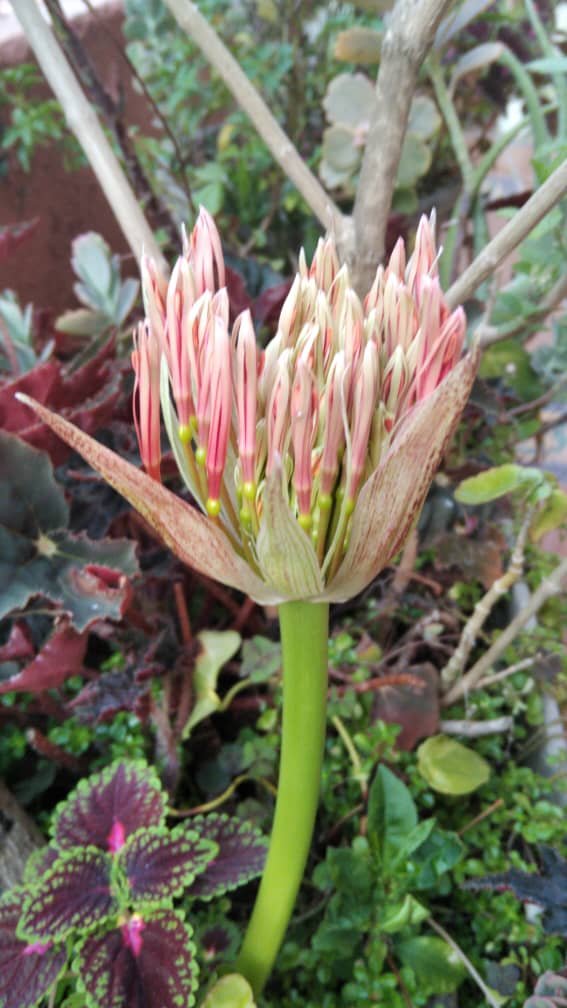 Cálidos colores entre coral y naranja, y delicadas formas aparecen
Warm colors between coral and orange, and delicate shapes appear.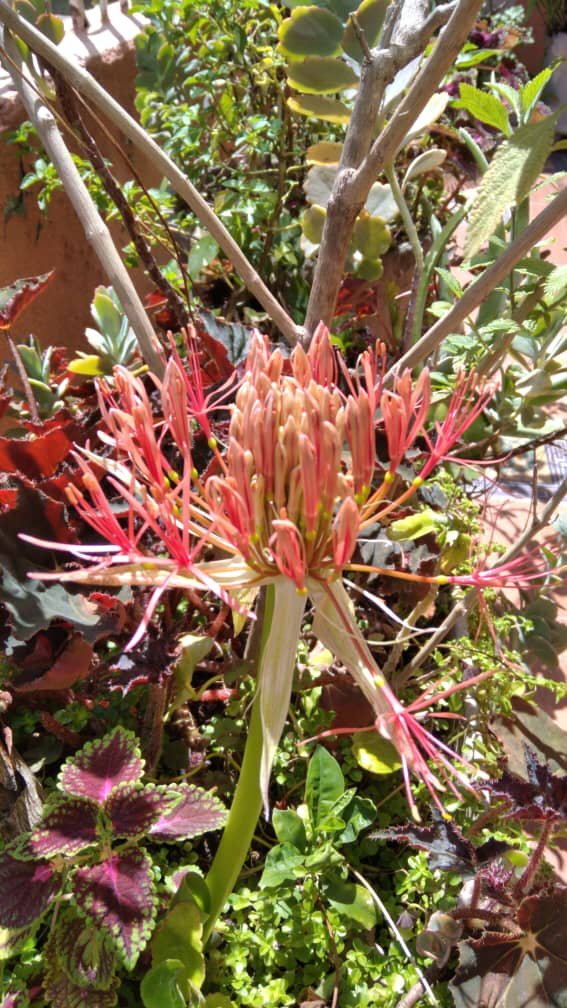 Cada vez con más fuerza.
More and more strongly.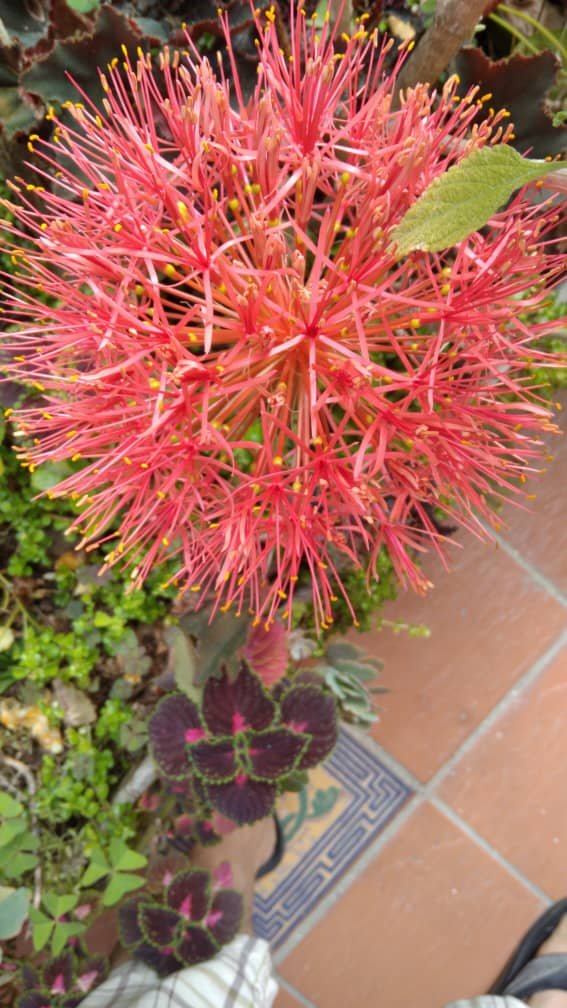 Se expande y deja ver su interior.
She spreads and let us see inside.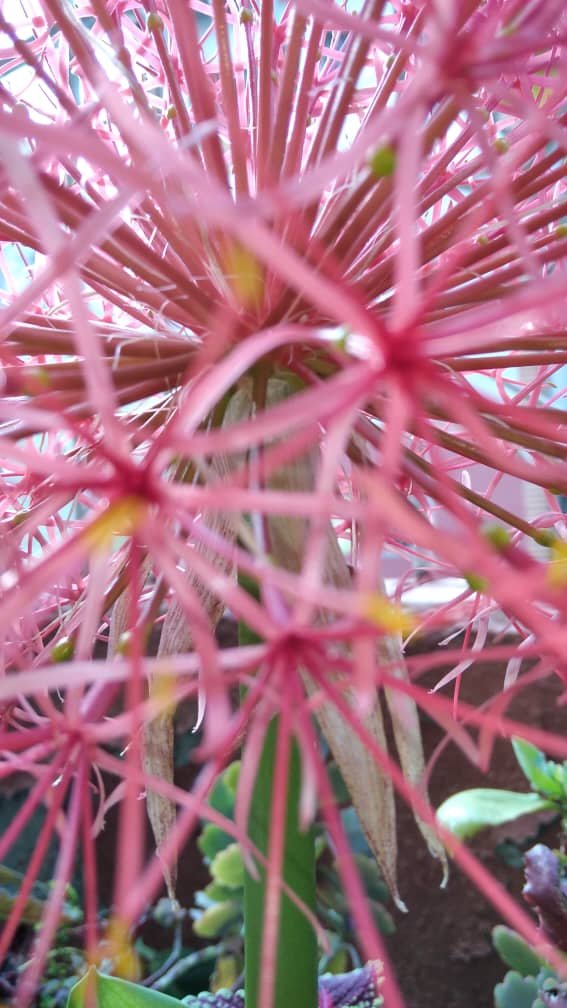 Muestra su compleja estructura.
She shows her complex structure.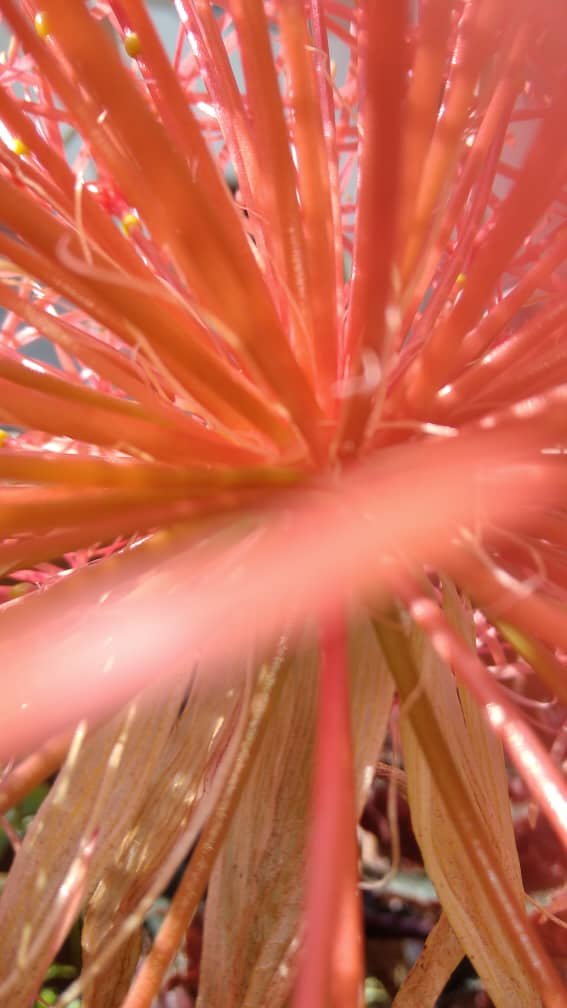 Ella nos transmite su energía a través de sus colores, sus formas, sus olores.
She conveys her energy through her colours, shapes, and fragrances.

(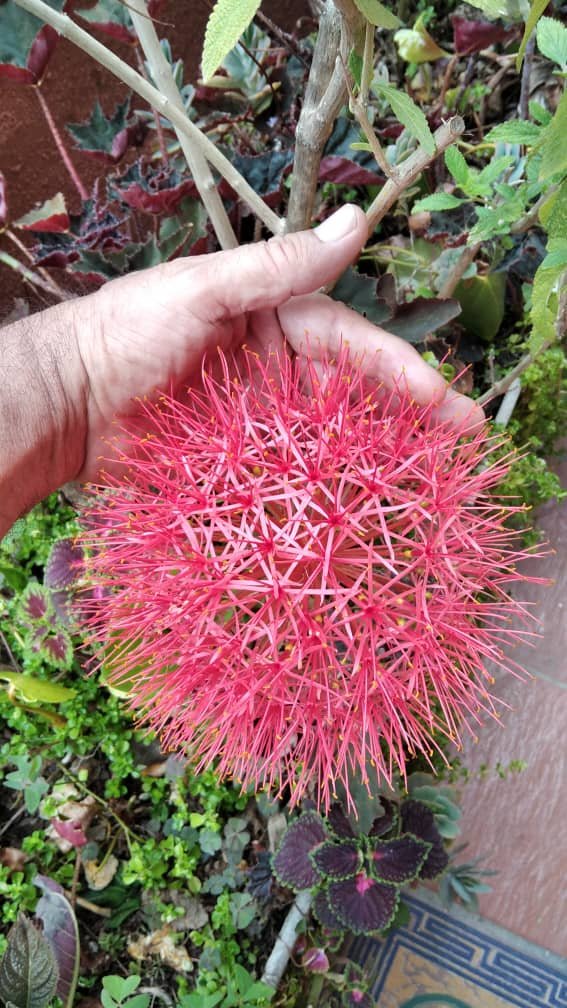 )
Nos acercamos más y sutilmente la acariciamos.
We get closer and caress her gently.
(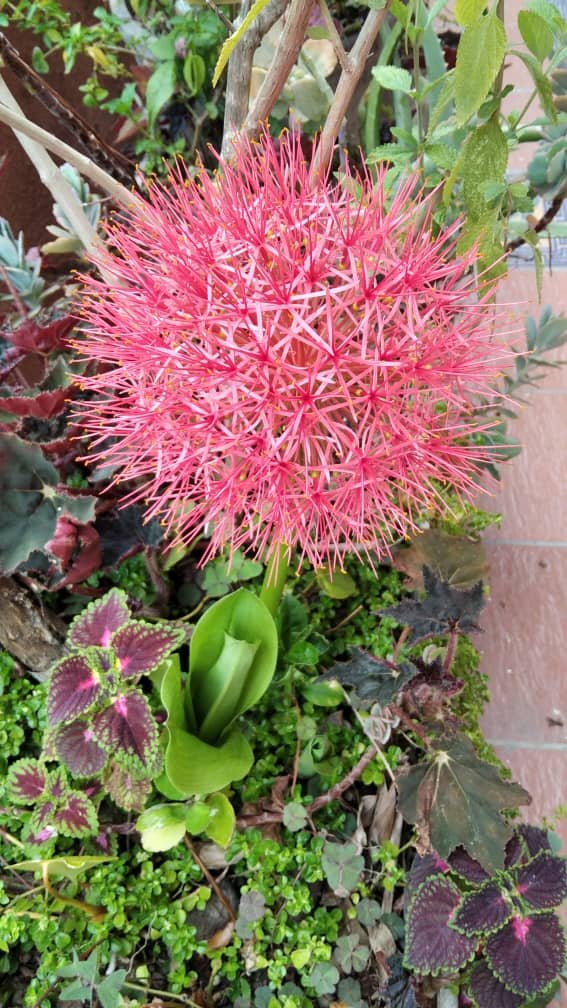 )
Brilla bañada de luz tropical.
She glows in tropical light.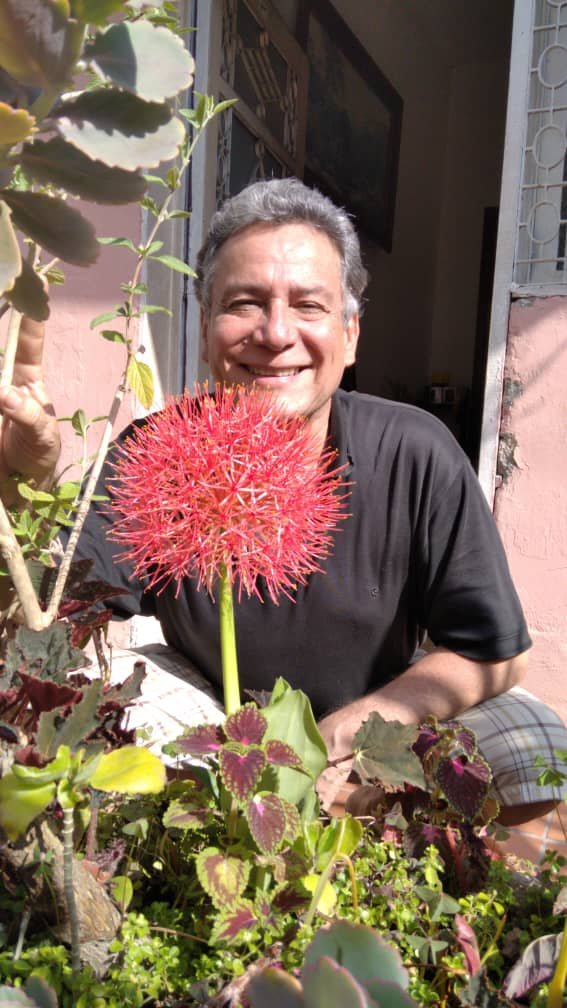 Fuente: Álbum familiar/Family album
Este lirio de sangre llegó para traernos felicidad. Es por esto que todas las imágenes que hemos recogido en su proceso de crecimiento permanecerán en nuestra memoria para recordarnos que la chispa de la vida está contenida en las cosas más sencillas.
This blood lily came to bring us happiness. That's why the images that we have gathered over the course of its growth will remain in our memory to remind us that the spark of life is contained in the simplest of things.
Fotografías de mi propiedad tomadas desde mi teléfono celular
Photos of my property taken with my cellphone
Gracias por leer
Thanks for reading