Egg Hopper in Sri Lanka Recipe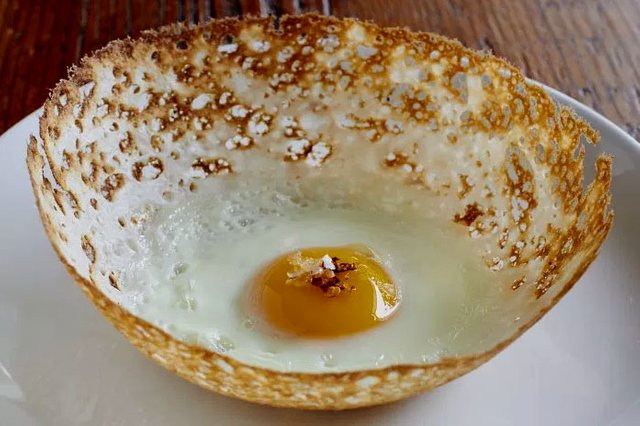 Ingredients
2 cups rice flour
1/2 cup granulated sugar
1 1/2 cups coconut milk
3/4 cup water
1 tablespoon dry active yeast
1 1/2 teaspoons warm water
1 teaspoon sugar
3/4 cup cooked basmati rice
1 1/2 cups coconut milk
fresh eggs
METHOD:
For the egg hopper
Combine the first four ingredients (flour, sugar, coconut milk and water) in a large mixing bowl and set aside. In a separate container, proof the yeast in the warm-water sugar mixture until it triples in volume, about 10 minutes.
Blend the rice and remaining coconut milk in a commercial blender at high speed to form a thick paste. Combine the yeast mixture and contents from the blender with the other ingredients. Using a whisk, stir until no lumps of flour remain. Place in an oven with the pilot light on for about three hours. The mixture should double in size.
Heat hopper pan over medium-high heat. Swirl batter in the pan and crack an egg in the middle. Cover and let cook for 2 or 3 minutes. Loosen hopper with a knife and serve.