Beth Harmon Queen's Gambit Drawing Process!
Hi everyone, sharing with you today a recent drawing of Beth Harmon from The Queen's Gambit on Netflix and the process that went into creating it. I very much enjoyed this mini-series and would encourage anyone who has not seen it yet to do so even if you're not that into chess.
The drawing was done with a mechanical pencil on A5 paper.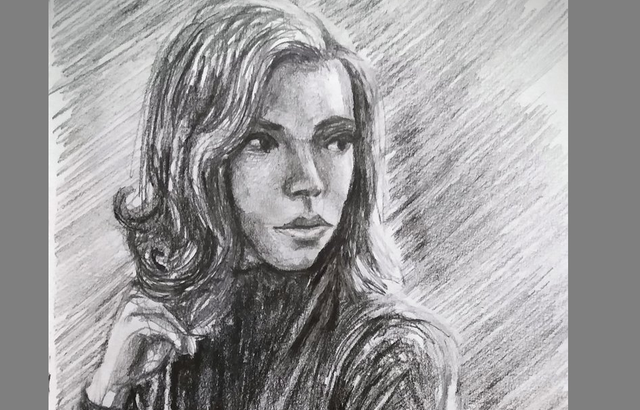 Step 1
I always start with a rough outline before I move into any details.

Step 2
I begin adding details and tonal values beginning with the eyes.

Step 3
Complete the rest of the body, background keeping most of the detail in the face and add any final tweaks. She has quite unique facial features compared to other actresses particulary her eyes.

Finished!
---
---
Thanks for checking out this drawing and for all your support!
---