Delicious Pork Rump Steak with Stewed Apple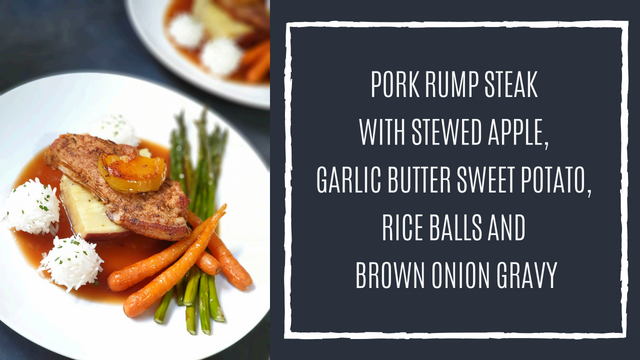 The other day it was just Jude and I for dinner, so I decided to try and do a little something special with some of the things that he loves. He is a huge gravy fan, loves pork, sweet potato, carrots and rice - so this is what I came up with :)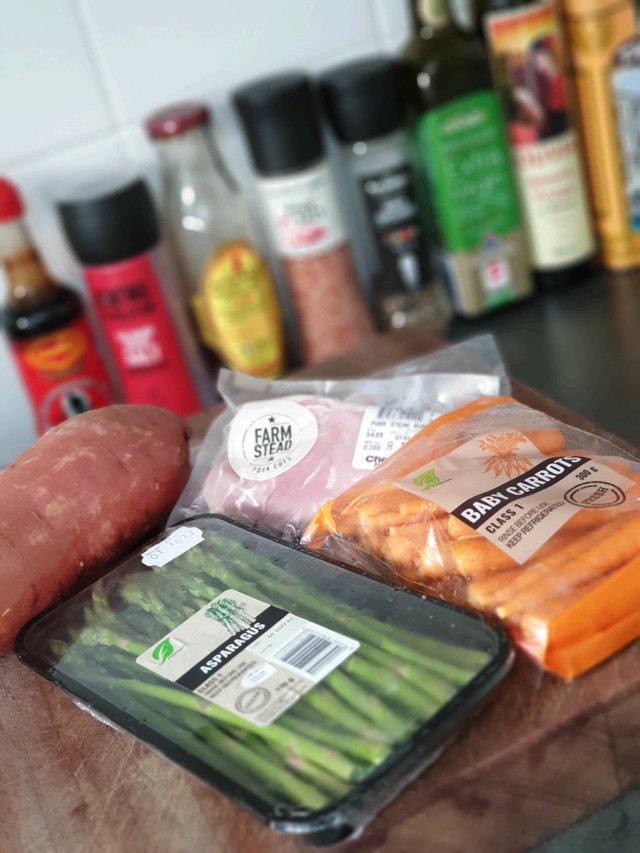 I opted to do a pan fried large pork rump steak which Jude and I shared,a roasted sweet potato, roasted baby carrots and asparagus, rice balls and brown onion gravy.
First things first was to prep the rub for the pork steak which consisted of thyme, ground coriander, a mixed braai spice and paprika. I mixed those all up in a bowl together and then gave the steak a good massage with the spices and a little olive oil and then put it to one side.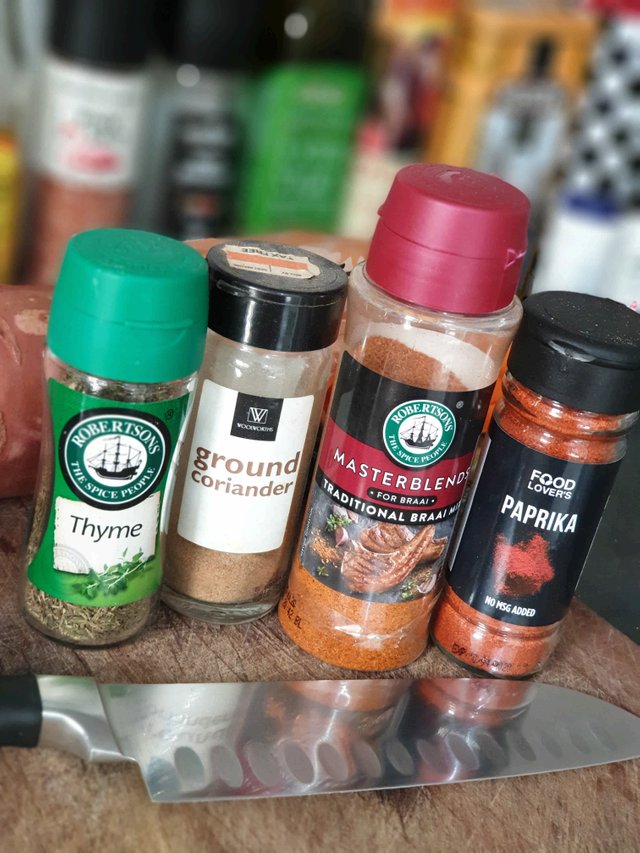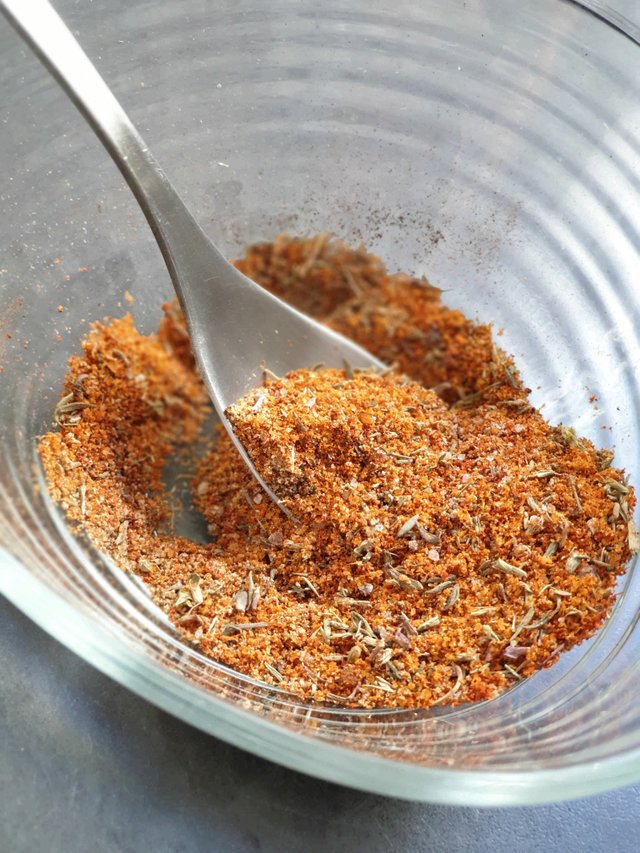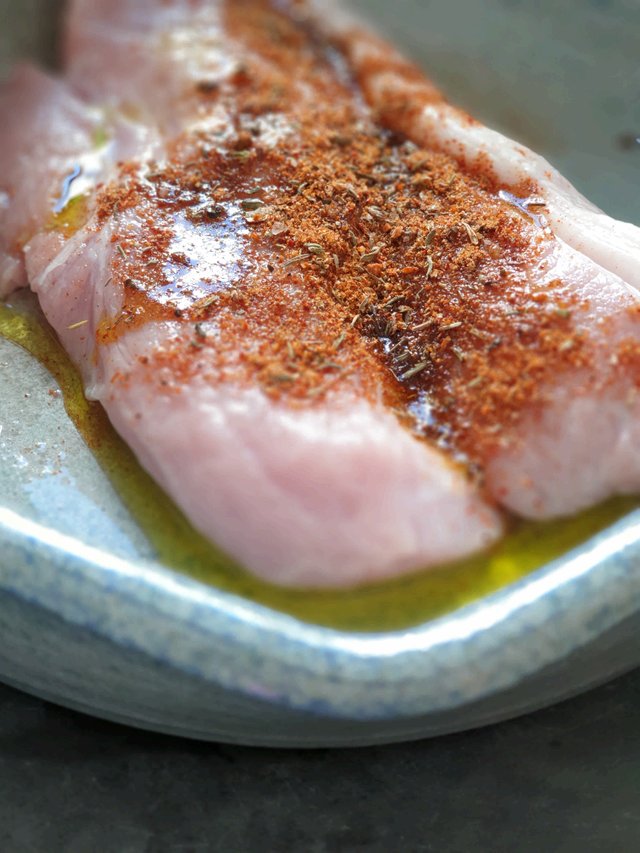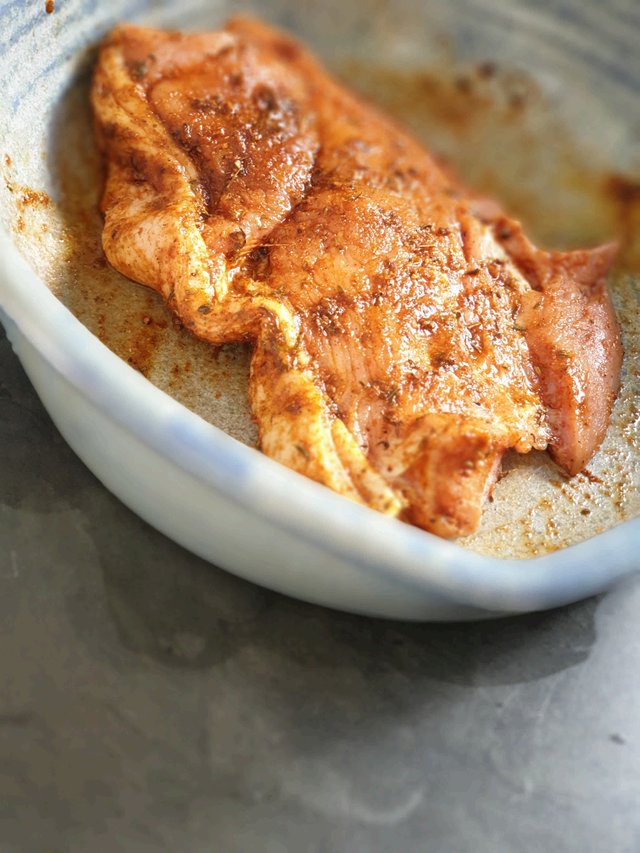 Then I heated a deep pan and once it was at medium to high heat, I added a dollop of butter, a spoon of crushed garlic, two slices of apple and then the steak. I fried those for approx. 10 minutes per side, turned down the heat and allowed them to continue cooking as the heat diminished.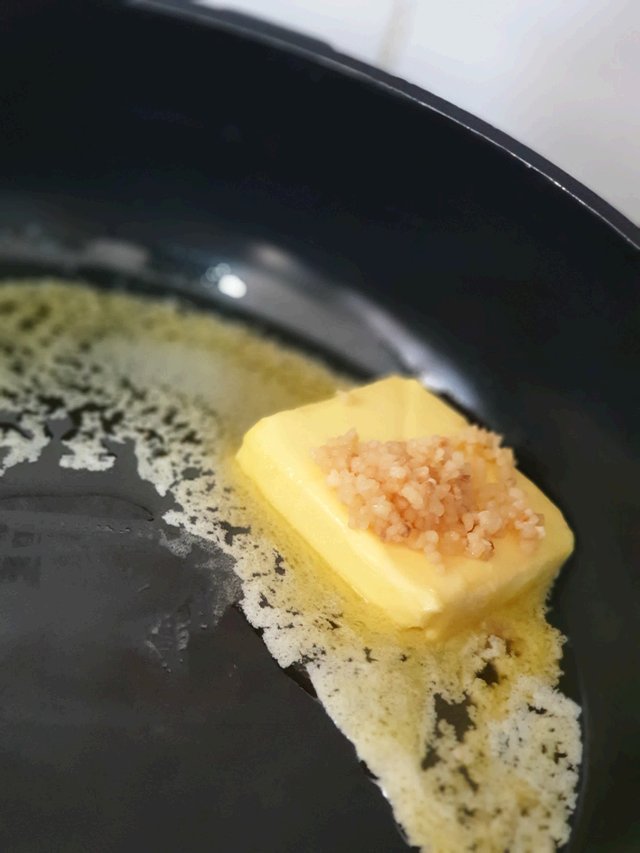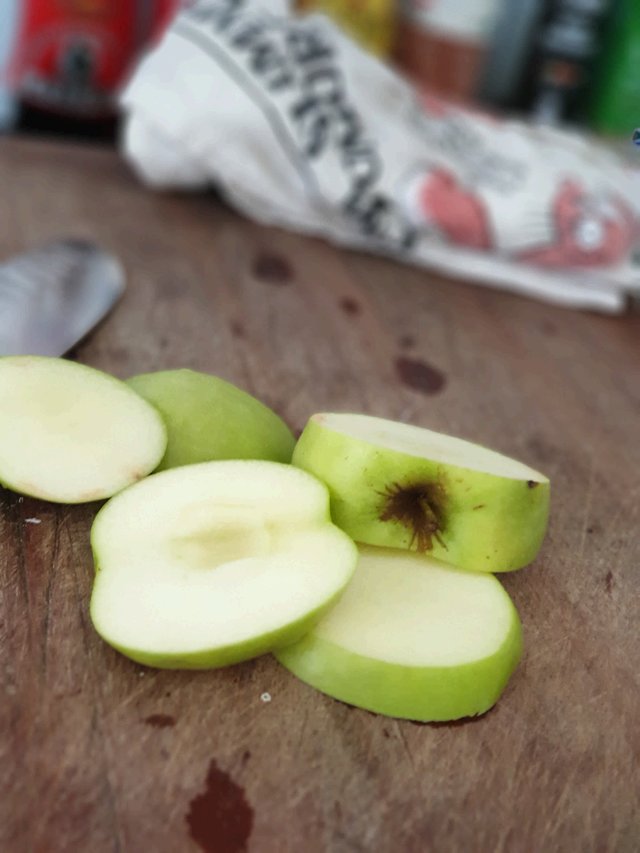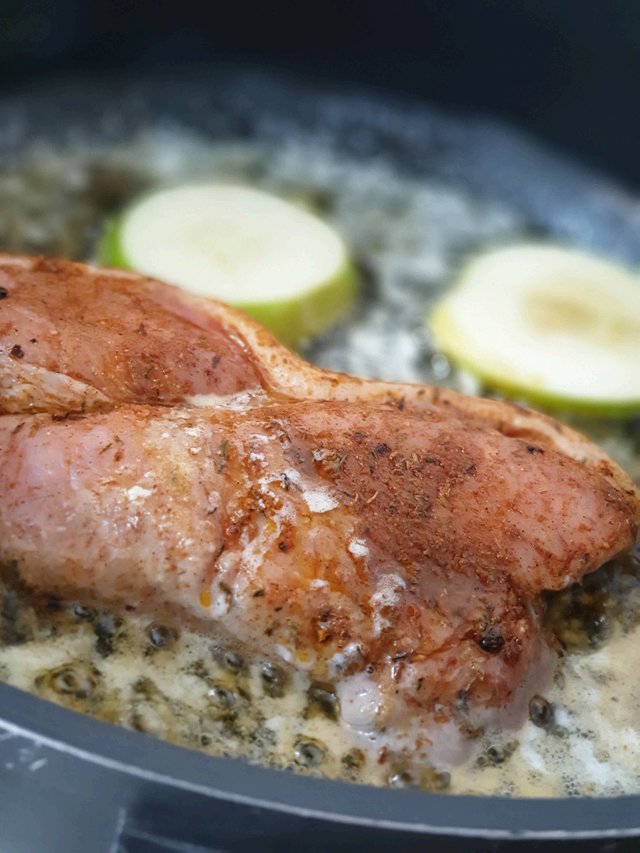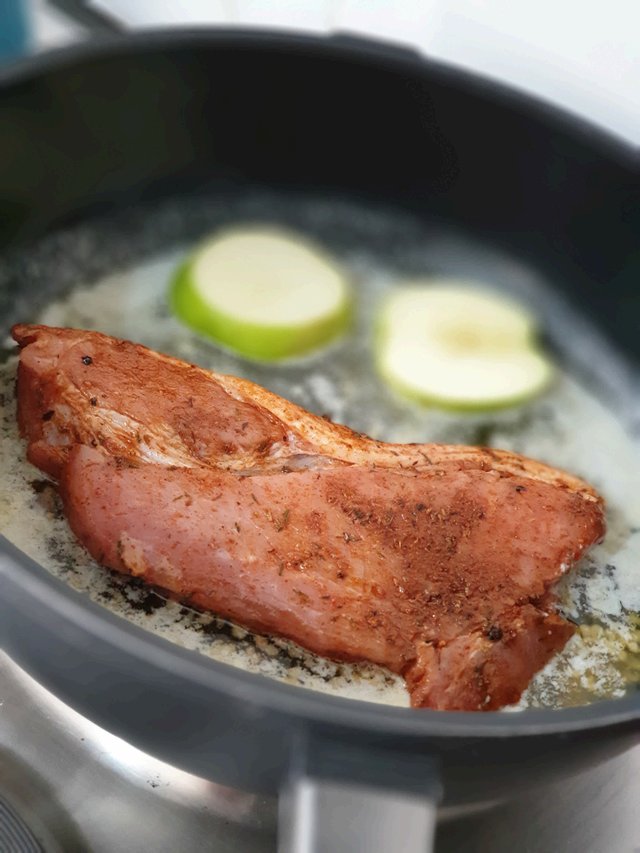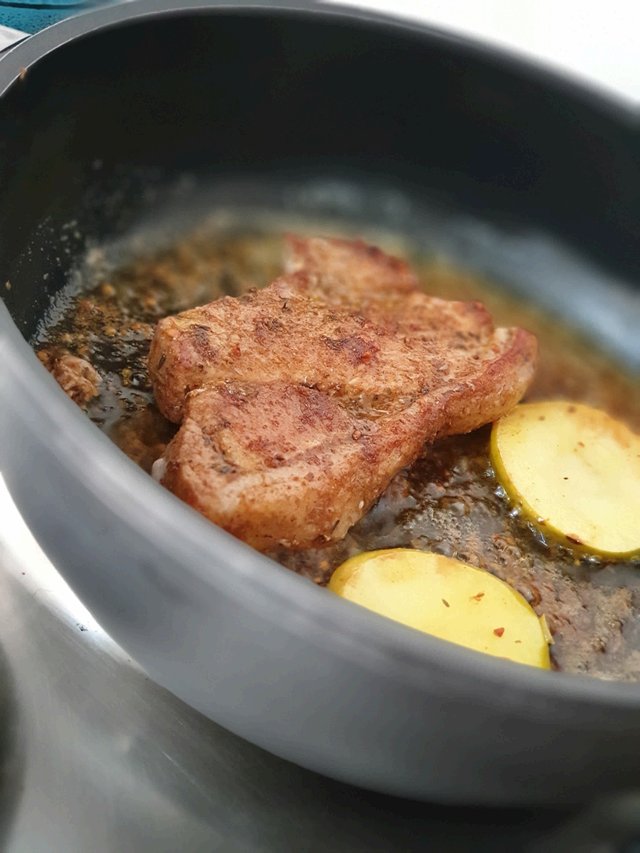 While that was all cooking, I prepped the sweet potato. Skin on, I sliced the ends off, and cut it down the middle length ways. I then seasoned it with some potato spice, fresh thyme, a little garlic and some butter. Then I closed it like a sandwich (seasoning facing inward), wrapped it up into a foil parcel and cooked it at 180 degrees Celsius for one hour. I generally do a double wrapping of foil just to be sure all the juices stay inside.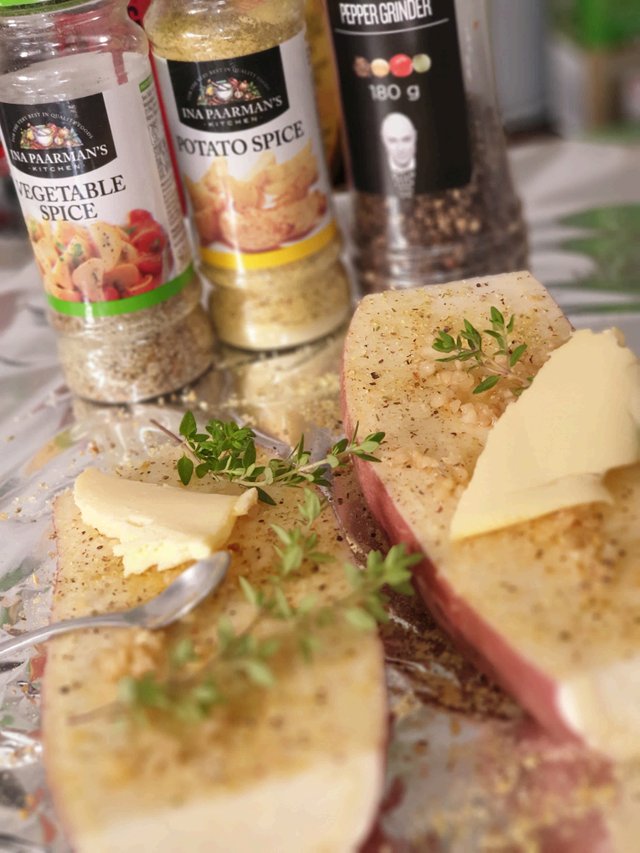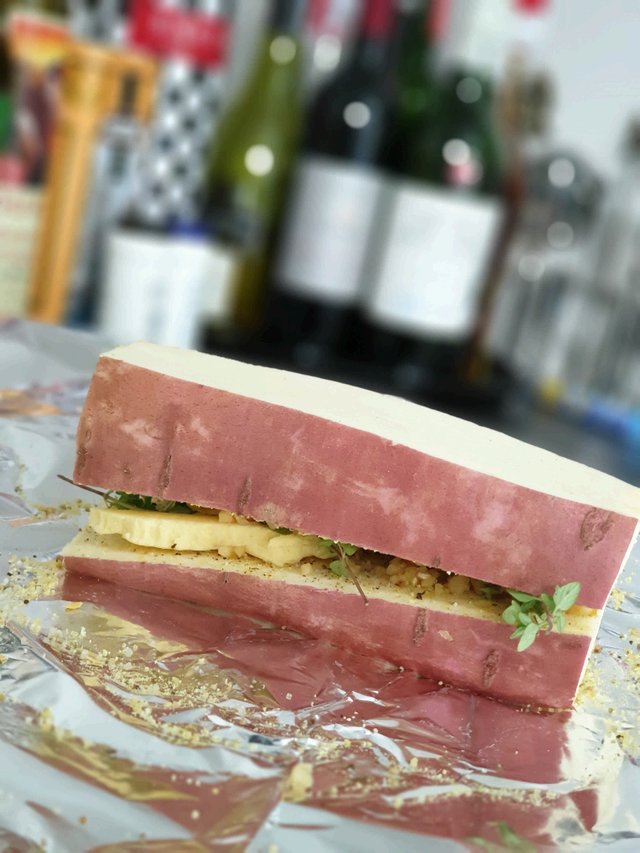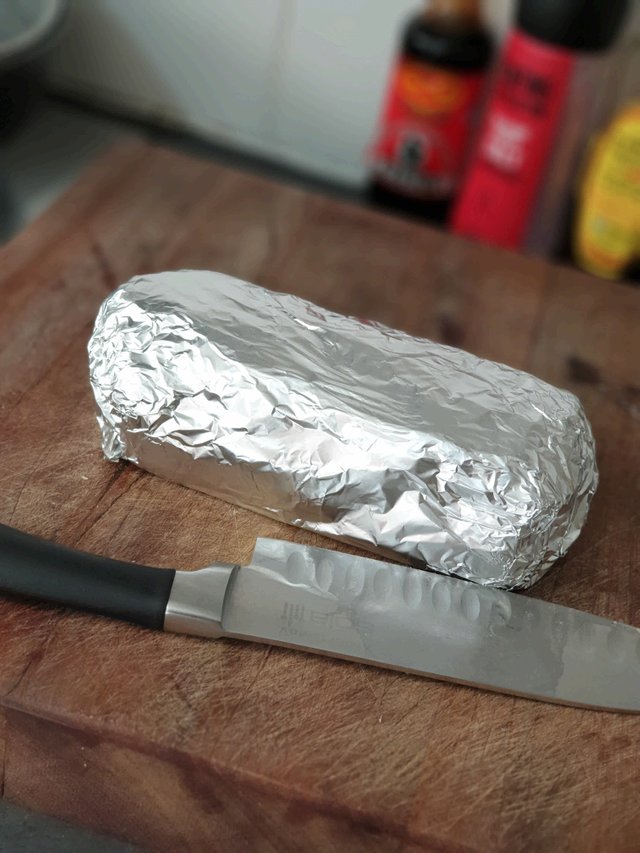 Once the sweet potato had finished cooking, I removed it from the oven but left it in the foil and just set it one side whilst I roasted the asparagus and the baby carrots which were lightly seasoned with some vegetable spice and olive oil. Those roasted at 200 degrees Celsius for 12 minutes.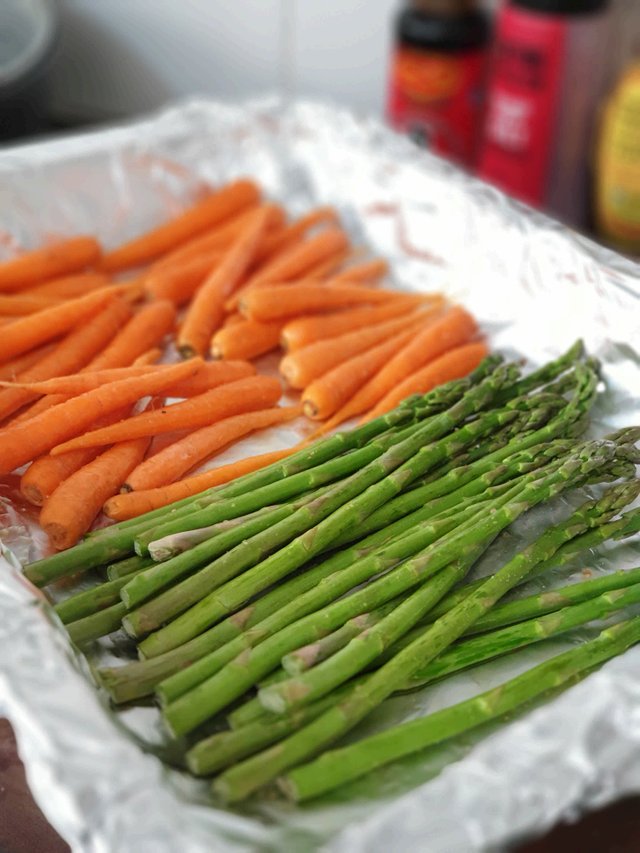 While all of this was busy, I made the brown onion gravy and then the rice balls - which believe it or not are really easy to make! I generally use basmati rice as it is stickier than traditional rice and I also just prefer it. Once the rice is cooked you can drain it, but do not rinse it. Once relatively cooled, grab some cling film, cut a piece about 30cm place a small spoon of rice into the middle (depending on how big or small you want your rice balls), pic up the corners of the cling wrap, compressing the rice into a ball shape and then twisting and tightening the cling wrap. Give it about 30 seconds before unwrapping it. Amazingly enough the rice does not stick to the cling wrap at all and the balls come out really easily. You can use the same piece of cling wrap for all the rice balls.
Once you have made all the rice balls, sprinkle a little dried parsley onto them for aesthetic appeal and place them (covered) in the fridge for a few minutes just to help them set.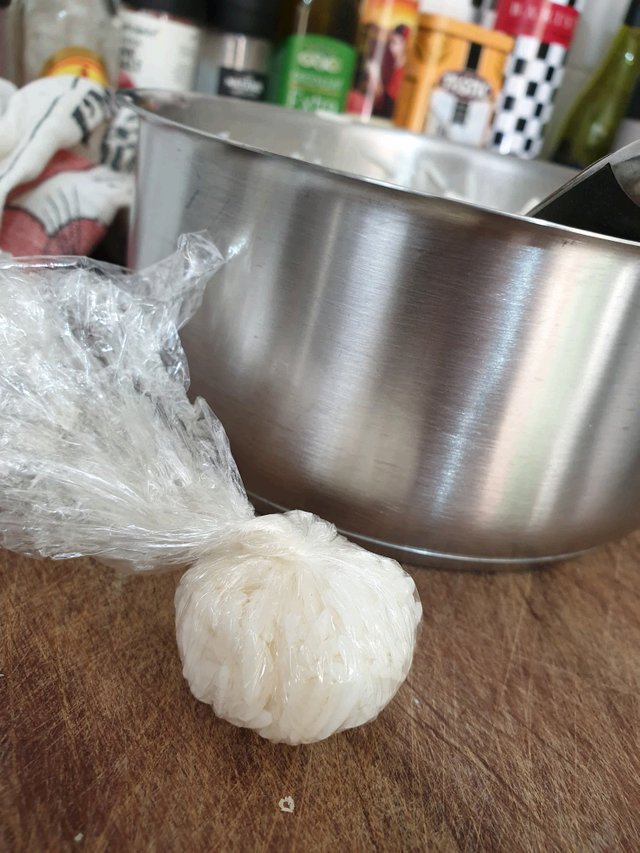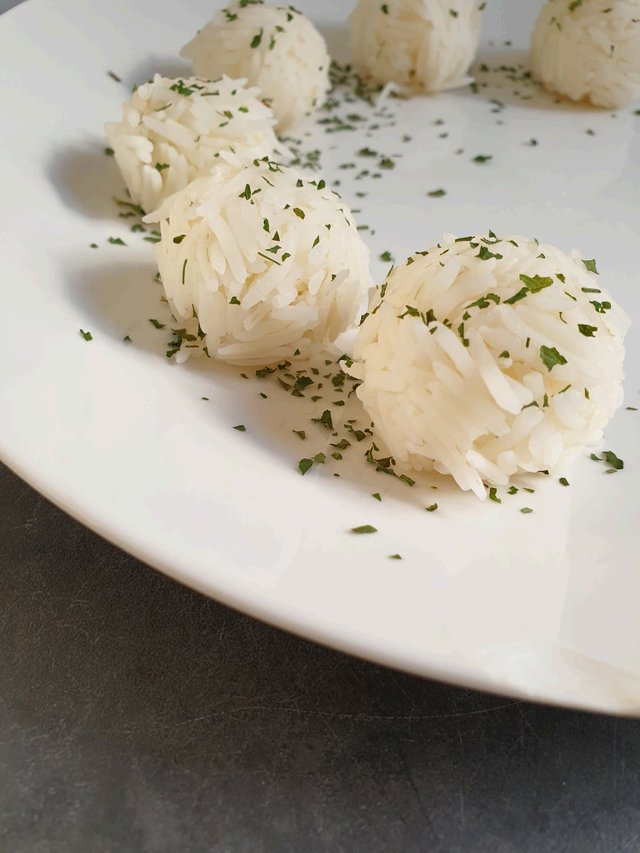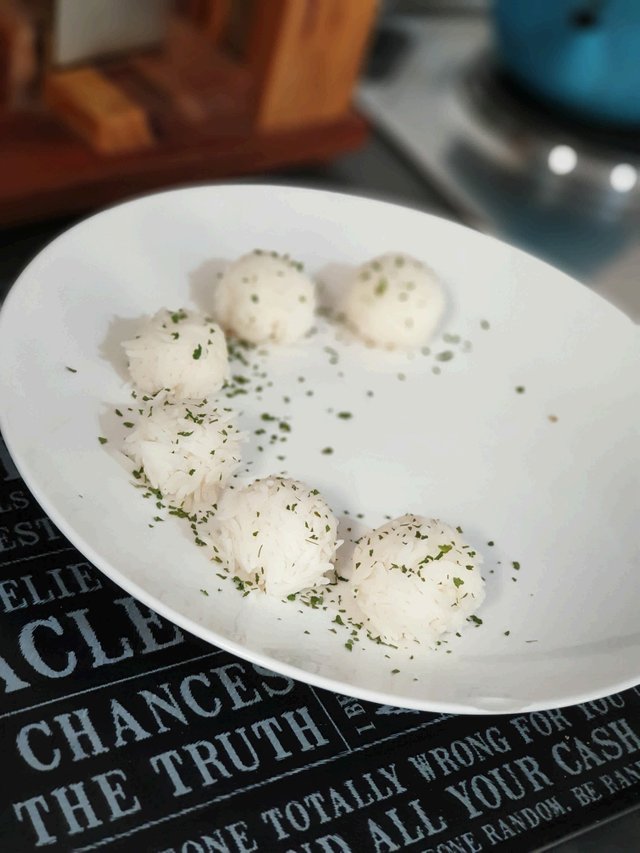 So that is all the components of the meal and this time, I thought I would do something that I don't normally do in my foodie posts and that is to share the process of plating, not that it it rocket science or anything, but I am a huge lover of finding creative ways to plate food and I really enjoyed this one!
Firstly, because there was to be a lot of gravy on the plate, I selected a plate that was round and almost "bowl like" and poured the gravy into it so that it covered almost the entire base of the plate.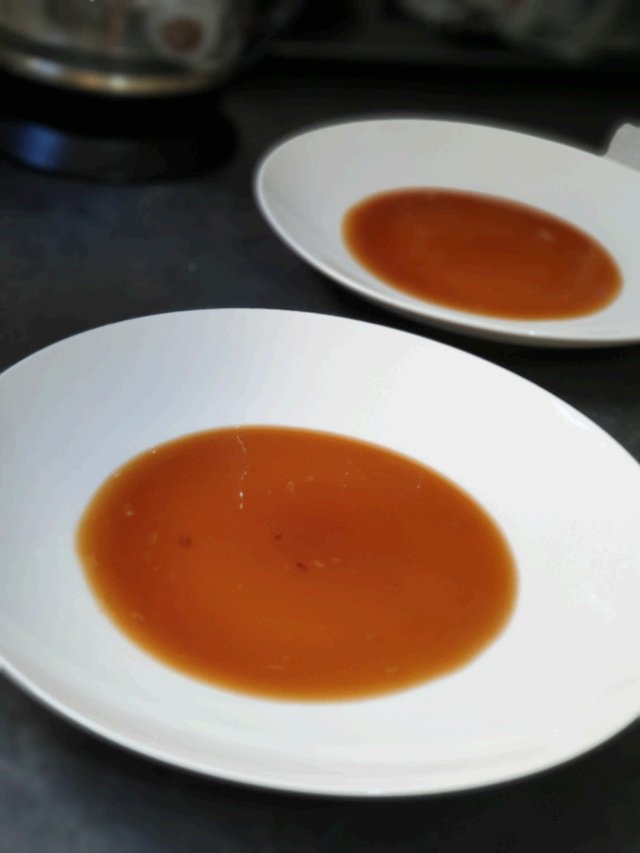 I then added a slice of the sweet potato, topped it with the pork steak and then added the deliciously stewed piece of apple on the top of that.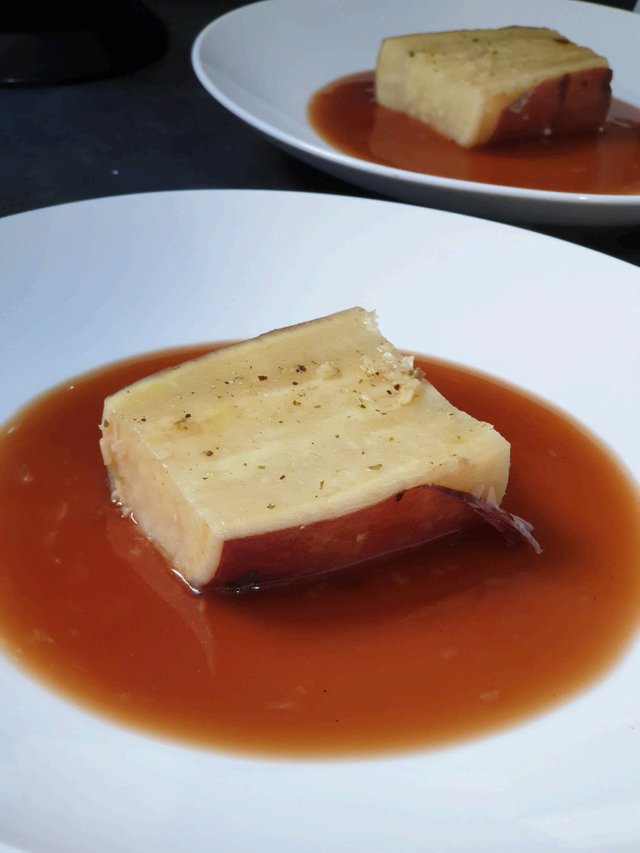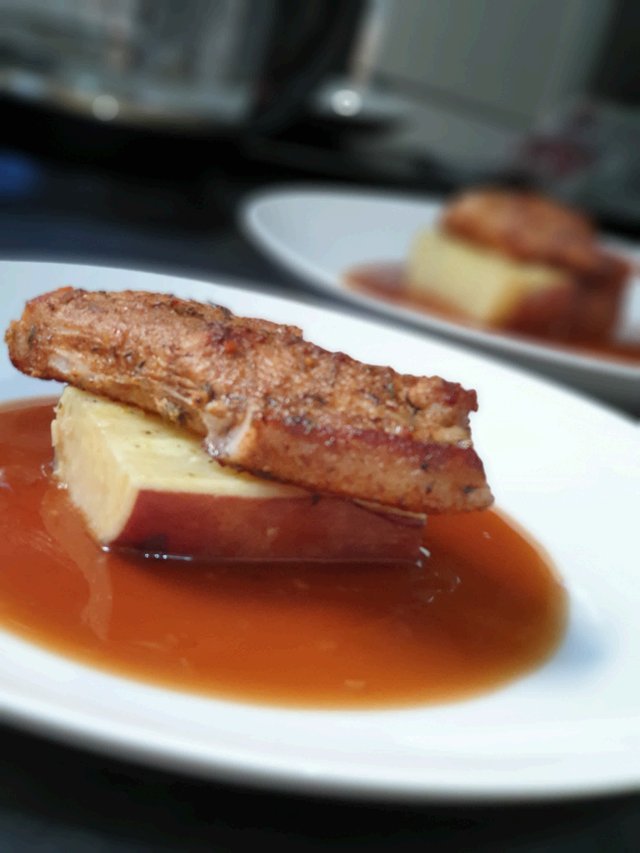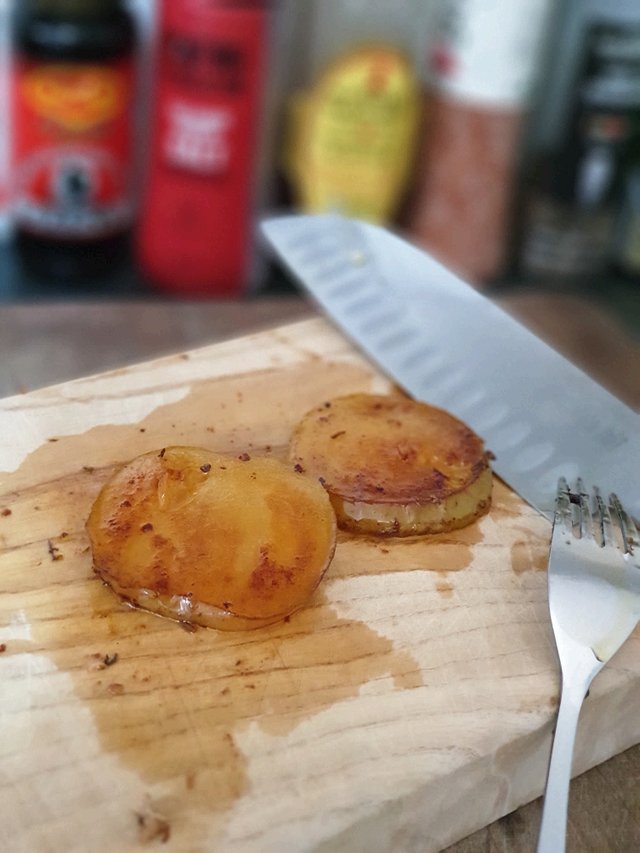 I then very carefully placed first the asparagus alongside the sweet potato and the steak and gently placed the carrots on top of that. After that I added three rice balls per plate and that was that! Done!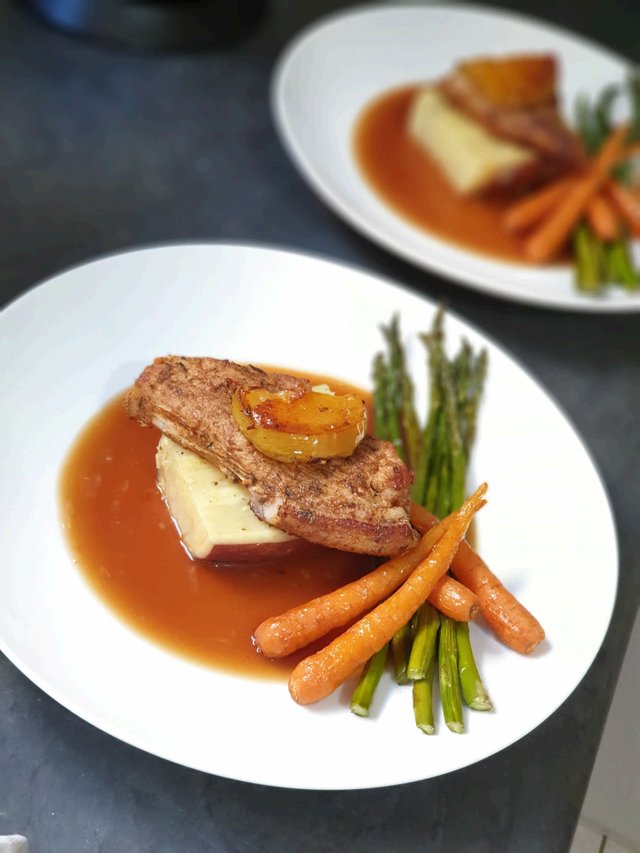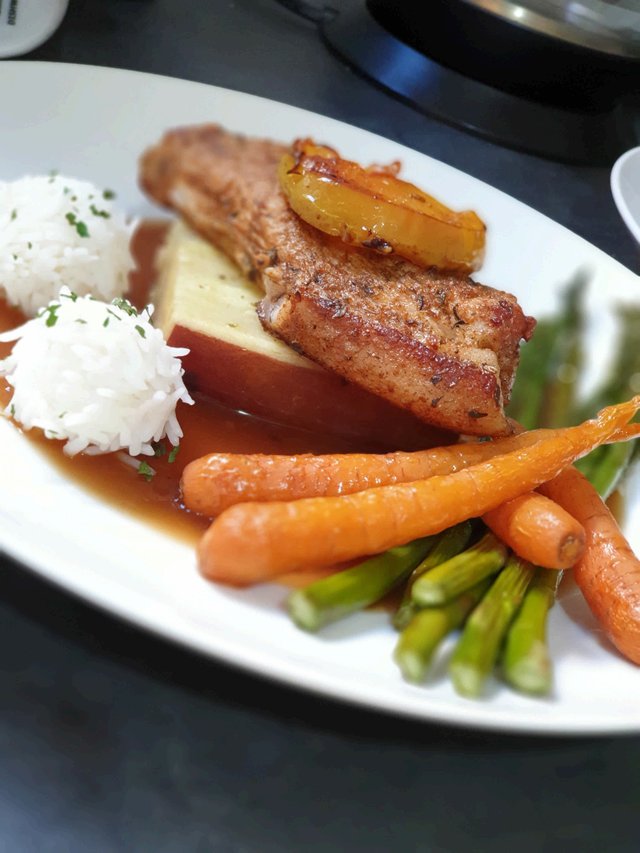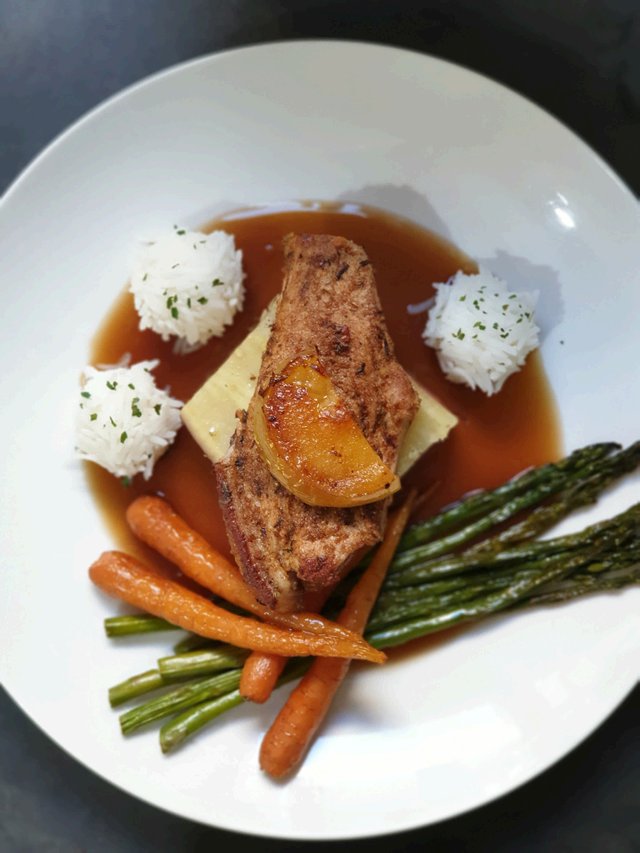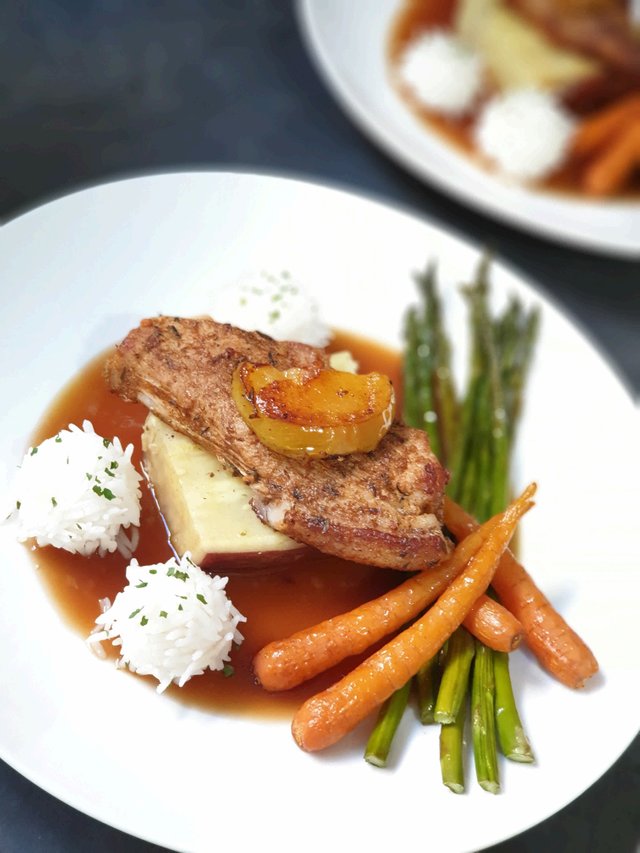 I must say it really was a fantastically delicious plate of food and I was SUPER impressed with my little man as he ate EVERYTHING except for 3 of his asparagus spears... he even loved the stewed apple on top of the steak and did his mother proud by eating it WITH the steak and not on it's own lol! This is definitely a plate of food I will do again!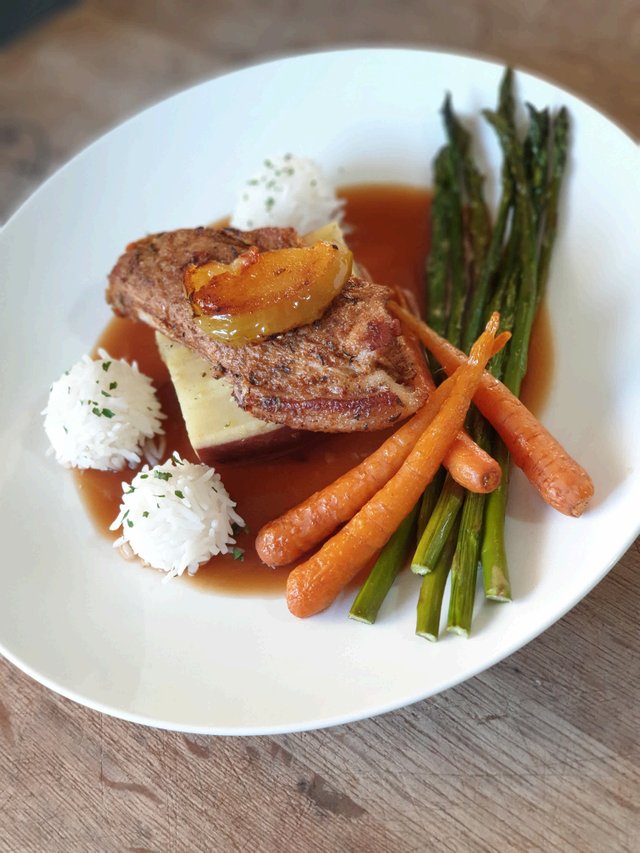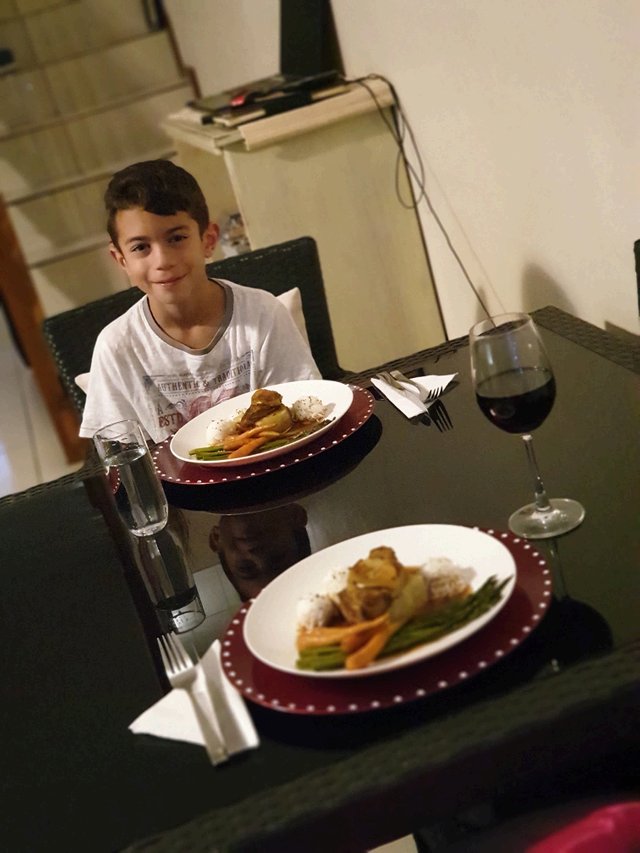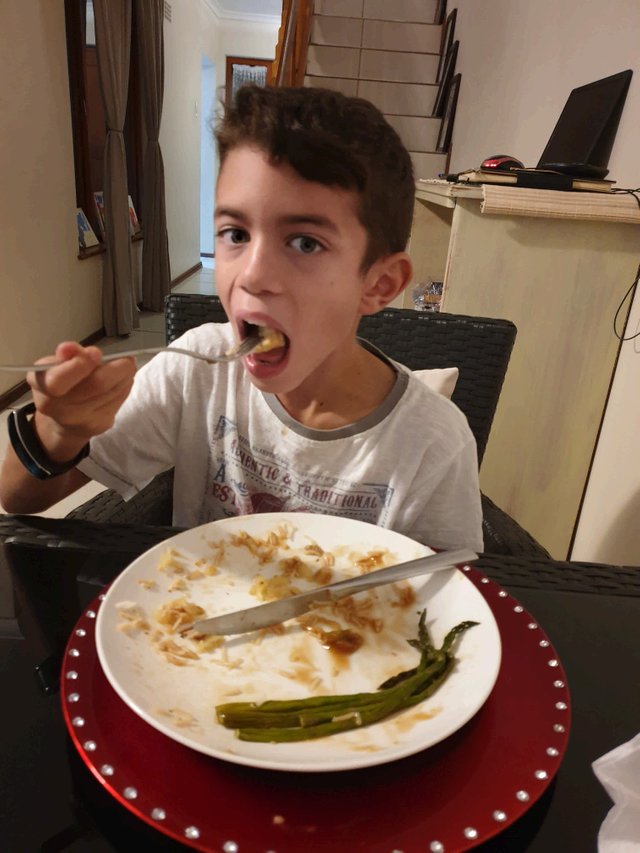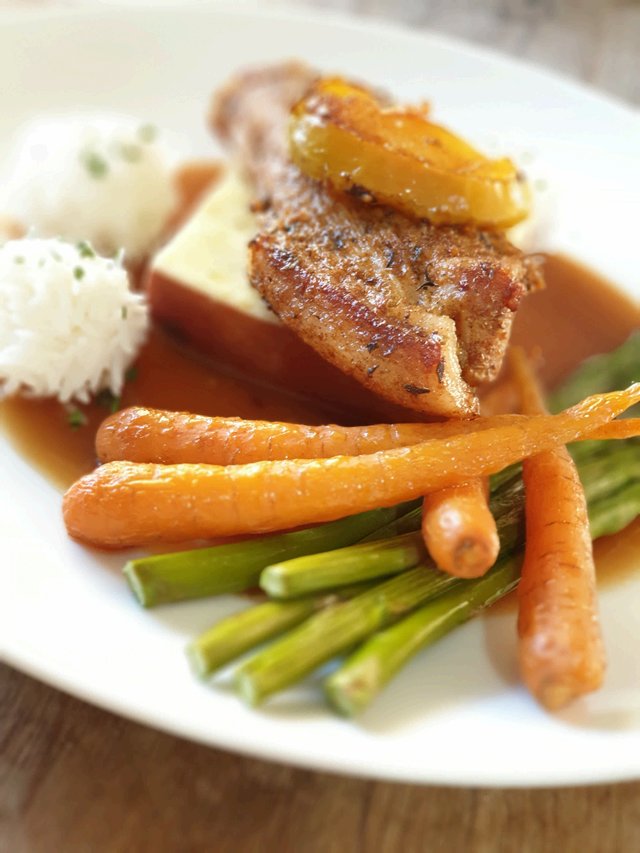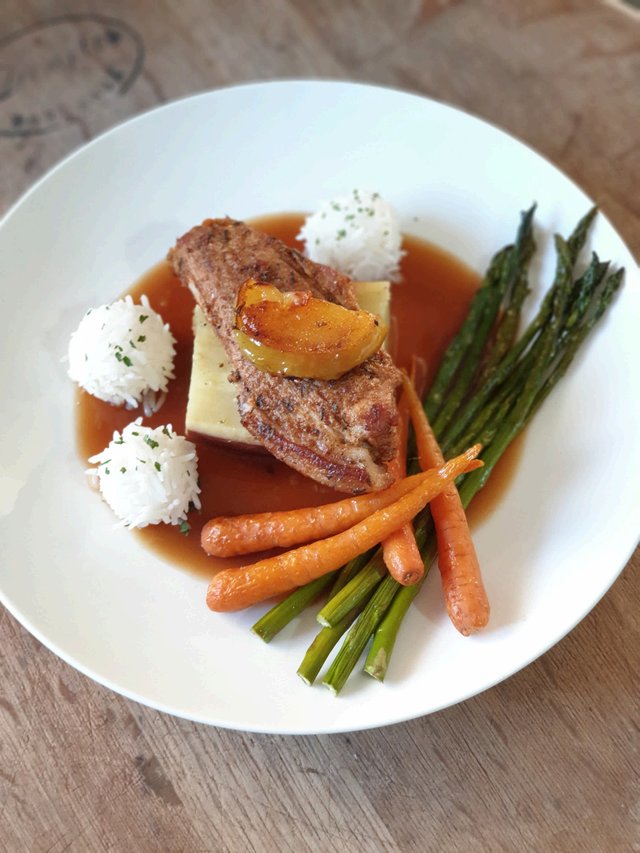 ❤❤❤
Until next time...
Much Love from Cape Town, South Africa xxx
Jaynielea