Lost In Vain Ambitions. (An Original Poetry)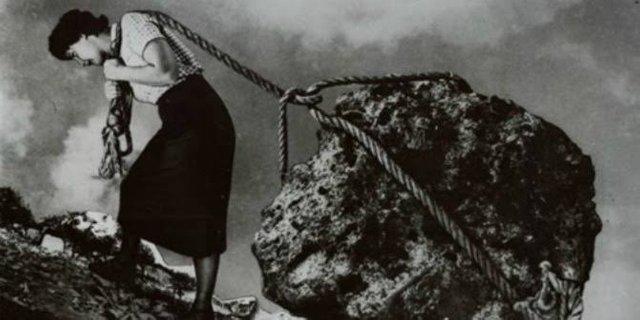 Lost In Vain Ambitions.
---
---
Our love is a mirage
that runs deeper than the oceans
but yet, unsteady as an eel.
the hate we share
is but a ripple
that sends us spiralling
in many circles
tumbling down in summersaults
farthest from our any reach
as we hold cantankerous grudges
in our shallow hearts
We're salmons,
riding the sea's chanciness
throwing our heart to the tide,
like a net into barren waters
one coined, each and each
same soul, different direction
riding on the deep.
forgiveness coming at no price
like two path joined by nothing
but a sense of belonging
We're out chasing peebles
lost in vain ambitions
tettered to lost causes
in our quest to fill
the gulley serrating into
the depth of our essence.
we're afar off,
into trepidation.
lost in our confusions
and vtt the light slowly darkens
and silently we have learnt,
That we're xylophones
incapable of tender melodies
in the softest of promises
we glow in giant cascades
and when we're ready to return
our hope begins to gather,
for it was broken apart
shattered in a billion piece
and we shall find ourselves
lost in our pride
and yearning for an embrace
from familiar grips
The world is an open graveyard
too toxic for our love
it crucifies our feelings
nails, blood and gore
while we watch,
eyes on the price
our lips too heavy to bear
painful tidings
of how we became prisoners
to the things that liberates us.
At the end,
we're victorious losers
walking the threshold of regret
drenched by remorse
halted by stabbing tears
blinded by a gnawing rage
eating into the flesh
and we're once again battered
unable to find our pieces
walk the thorned roads
to find ourselves once again.
---
---
6/8/2020