Are SBDs the best way to send the price of STEEM to the moon?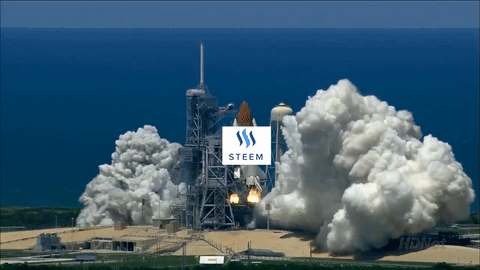 (Source: https://steemit.com/steem/@robertdurst10/steem-to-the-moon)
The most efficient way and least cost-intensive way of sending the price of STEEM to the moon might not be what you think...
If you've been around STEEM for any length of time, you likely have noticed the relationship between SBDs going up, and then eventually STEEM following suit and going up as well...
Coincidence?
Maybe.
Probably not...
It could very well be that the same group of very enthusiastic investors that purchase SBDs on the Upbit Exchange just so happen to also like purchasing STEEM as well...
That's certainly possible.
However, there's most likely a lot more to it than that...
You see, with SBDs having a relatively small supply, it takes a relatively small amount of money to push up the price of SBDs compared with something like STEEM that has a much larger supply.
Neither have a ton of liquid supply on Exchanges, but SBDs have orders of magnitude less.
Therefore, it takes considerably less money to double (or 10x) the price of SBDs vs the price of STEEM.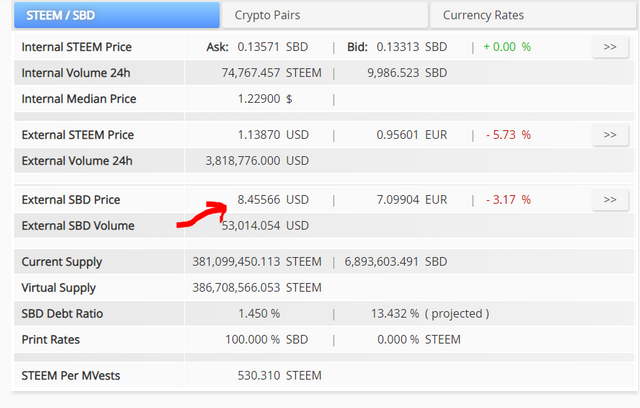 (Source: https://steemworld.org/@jrcornel)
What's more...
If that was it, there wouldn't be much to this story, but there's an interesting link/relationship between SBDs and STEEM...
When SBDs go up, they also tend to have a bullish impact on the price of STEEM as well.
And that is all related to the internal market on steemit.com...
When someone earns SBDs on a blog post for example, they can then take those SBDs go to the internal market and exchange them for the market priced SBD.
Which means, if SBDs are trading "high" like they are now, you get a lot more STEEM than you would normally if SBDs were trading around a dollar.
In layman's terms, when SBDs go up like this, it creates a lot more demand in STEEM via the internal market as people swap their SBDs for STEEM.
The longer this lasts, the more of the STEEM supply they absorb.
While it's tough to quantify exactly how much real buy pressure this puts into STEEM, it's pretty much undeniable that it definitely creates "some", if not a substantial amount.
Therefore, the most cost-efficient way to push the price of STEEM up may in fact be to push the price of SBDs up and hold them there for a long period of time.
Because, eventually, that helps also pull the price of STEEM up as well.
I think that is exactly what we have been seeing with STEEM lately and will continue to see over the coming months.
Whoever is pumping SBDs currently on the Upbit Exchange has likely figured this out, and if they continue to do so, or pushes them all the way to something like say $100, then the price of STEEM will likely go to $20 or more...
Which means, the key to high STEEM prices may be to pump the price of SBD has high as possible. :)
Something to think about...
Stay informed my friends.
-Doc