Binance to purchase coinmarketcap.com, good news or bad news?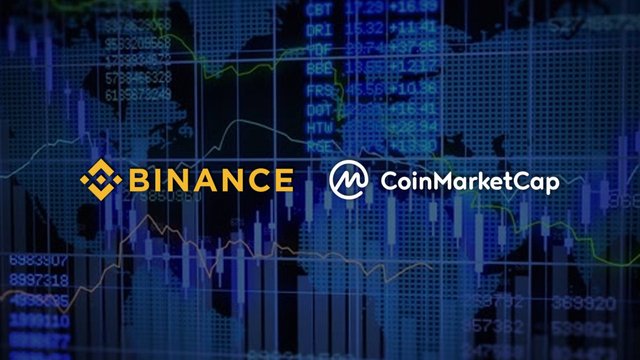 Binance to purchase Coinmarketcap for $400 million
If you haven't heard about the latest mega crypto news this morning, Binance announced they will be acquiring coinmarketcap.com.
The official announcement can be seen here:
https://coincodex.com/article/7612/400-million-acquisition-of-coinmarketcap-by-binance/
Easily the largest acquisition in the crypto world for some time.
It may not sound like that big of a deal on first glance, but coinmarketcap has become the place to go to check all kinds of market stats.
From exchange volumes, to coin listings, to historical charts, it's all there.
Now, with the recent acquisition, much of that could change...
And it's not due to the acquisition itself per say, but instead due to WHO is doing the acquisition...
Conflict of interest?
The acquisition is being done by the largest crypto exchange in the world.
An exchange that has a major conflict of interest now if it owns and operates the largest data resource collection of prices and exchanges in the world.
Everyone wants their coin to climb the ranks on coinmarketcap, Binance included.
There is now major conflict of interest for them and an incentive to juice their exchange numbers as well as the price of their coin.
Things that weren't an issue before, but now they are.
My guess is this will cause users to lose trust and eventually stop using it altogether.
I'm not sure about you, but in my opinion, this acquisition likely spells the end for coinmarketcap...
It was an independent trusted third party, but not anymore.
$400 million for the acquisition may have seemed like a good deal for Binance, but that $400 million might as well have been burnt if everyone stops using coinmarketcap.
It won't happen all at once of course, but as a couple shady things start to pop as they relate to Binance and coinmarketcap, people will migrate elsewhere.
I used to check coinmarketcap multiple times every day, it is sad day indeed that Binance had to get involved and corrupt things.
I am hoping I am wrong, but over time, I probably won't be.
Goodbye coinmarketcap, hopefully we will see you again in a 3rd party trusted kinda way.
Stay informed my friends.
Image Source:
https://coincodex.com/article/7612/400-million-acquisition-of-coinmarketcap-by-binance/
-Doc