BTC Gap Fill in Session
There are two very large gaps on the CME BTC Futures charts, they usually fill
When looking at a chart of the CME bitcoin futures, it's hard not to notice the decent sized gaps put in there recently.
We have the one created today after the big drop up around $60k, and we have one from several days back below where we are currently down to about $54k.
Check it out: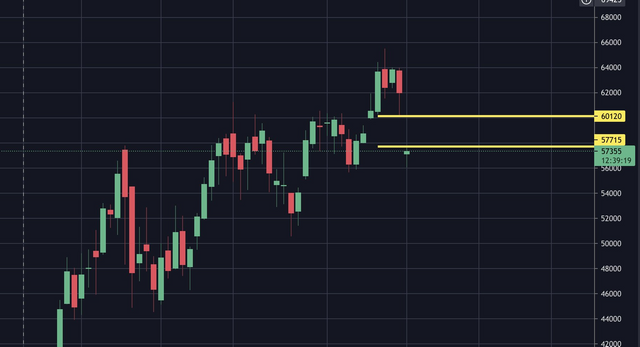 (Source: https://twitter.com/TheMoonCarl/status/1384063095228624908/photo/1)
I suspect we will fill that $54k first, then make our way back to that $60k gap.
The $54k is already starting to fill as I type actually...
These gaps have a very high tendency to fill, paying attention to them can be a powerful tool to add to your trading arsenal.
Stay informed my friends.
-Doc