Purpose Bitcoin ETF continues to see their BTC holdings swell
Bitcoin has been choppy, but the demand is still there
The price dropped 20% from the highs to the lows recently, that must mean people don't want it anymore, right?
Wrong.
Just looking at the supply of BTC sitting in the Purpose Bitcoin ETF shows plenty of demand for the big orange coin.
Check it out: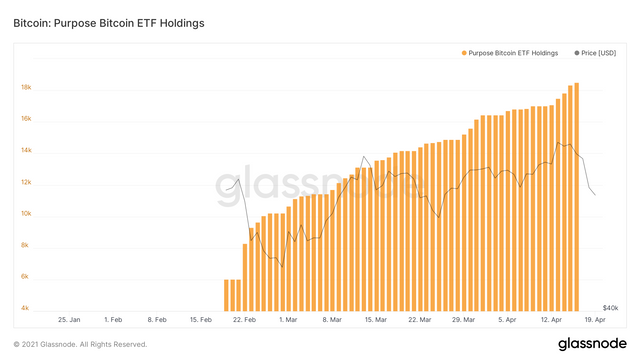 (Source: https://twitter.com/mskvsk/status/1384189359260258321/photo/1)
As you can see the balance keeps growing.
Currently there is 18,497 bitcoin in the Purpose Bitcoin ETF.
I suspect this trend won't be changing any time soon...
BTD.
Stay informed my friends.
-Doc