We trust Banks with our Money, yet they don't even trust us with their Pens...
Oh the irony is thick here...
Have you been a traditional bank lately? Actually I better rephrase that...
Have you been to a traditional bank prior to the pandemic?
The reason I say prior to is because now things are slightly different...
But prior to that, we trusted them with our money, and they didn't trust us with their pens...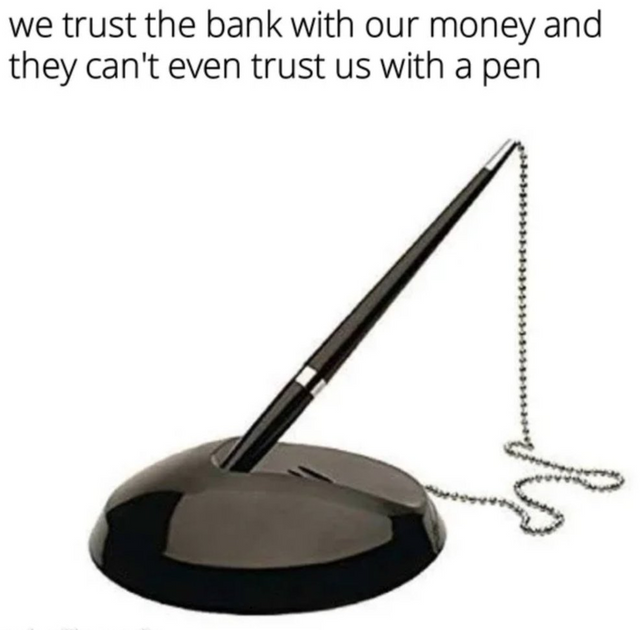 (Source: https://twitter.com/bitcoinsingula1/status/1382652157523062790/photo/1)
They made sure to keep all their pens on a chain to make sure no one walks off with them!
$.50 pens...
Oh the irony.
I know that most people didn't actually trust the bank, they trusted the government and didn't put more than the FDIC insurance limit in there.
Either way, it's pretty ironic. :)
Stay informed my friends.
-Doc