Cover in My Room Multicam (6 Cam): Incubus - Summer Romance Acoustic Version By @juliolunar
Greetings to the entire community.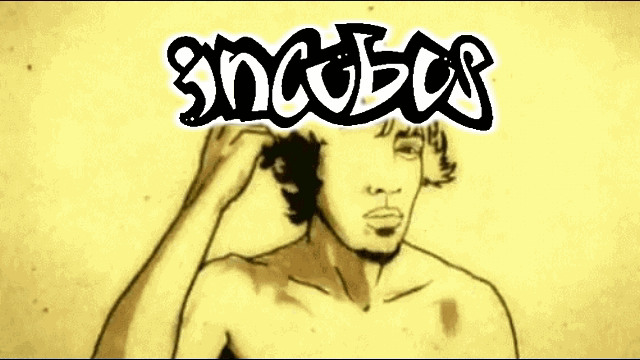 A hug for everyone from a distance
In my covers, not everyone will be like this, but I will try to make them the majority.
In this occasion I bring one of my favorite subjects in life.
---
A little infatuation is not too much these days.
Theme extracted from his disk
S.C.I.E.N.C.E
The album comes to KoRn, who decides to invite Incubus to support them on their tour of Europe. This tour makes Incubus slowly achieve the fame that he so much hoped for within the music industry, taking advantage of this, they released the album SCIENCE on September 9, 1997, which is promoted on a small tour, which later takes them to a tour with 311 and Sugar Ray. This tour was originally planned only for the United States, but due to the great success, it extends to some countries in Europe. Success is slowly coming to the band. After some problems and discrepancies with Dj Lyfe, he leaves the band, replacing Dj Chris Kilmore. Taking advantage of the good time they live after a tour with Sugar Ray and 311, Incubus begins a new stage by starting various presentations, among them: with Limp Bizkit and Cold, participation in Ozzfest '98 and Family Values, where they are presented with the song "New Skin".
Following their tours, Incubus decides to take a short break to begin work on their new album which they release on October 26, 1999. This will be named Make Yourself and will be the job that will bring the band to fame. world-class achieving gold record in April 2000 (having 500,000 copies sold) with singles such as "Pardon Me", "Stellar" and "Drive"
On August 22, 2000 they released an acoustic album called When Incubus Attacks Volume 1 which reached 40,000 sales in its first week. They participate again in the Ozzfest and begin to perform various acoustic shows. This will serve a lot for the band, since on October 5, 2000, their Make Yourself album achieves Platinum Record reaching 1,000,000 copies. Incubus is achieving fame that they had never thought, their fans begin to demand in an incredible way their first album Fungus Amongus that they had made independently. That is why they decided to relaunch this album on November 7, 2000, ending the year with a Christmas acoustic concert.
Incubus is an American alternative rock band1 3 formed by vocalist Brandon Boyd, guitarist Mike Einziger and drummer José Pasillas when they studied together and later expanded with the inclusion of bassist Alex "Dirk Lance" Katunich, and Gavin "DJ Lyfe" Koppell ; both finally replaced by Ben Kenney and DJ Kilmore respectively. For 2001 they were hugely successful with the single "Drive" followed by their album Morning View.
In 2003, the band established the "Make Yourself Foundation" to donate money to charitable foundations.
---
Incubus - Summer Romance (Anti-Gravity Love Song)
I hope you enjoy it.
My acoustic version of the song
---
Summer Romance (Anti-Gravity Love Song)
Incubus
I'm home alone tonight.
Full moon illuminates my room, and sends my mind aflight.
I think I was dreaming up some thoughts that were seemingly possible, with you.
So I call you on the tin can phone.
We rendezvous at a quarter-two, and make sure we're alone.
Think I've found a way for you and I to finally fly free.
When we get there, we're gonna fly so far away,
Making sure to laugh; while we experience anti-gravity.
Anti gravity x2.
For years, I kept it to myself.
Now potentialities are bound, and living under my shelf.
Simply choose your destination from the diamond canopy, and we'll be there.
So I call you on the tin can phone.
We rendezvous at a quarter-two, and make sure we're alone.
I may have found the way for you and I to finally be free

---
And remember, stay home and together we will win.
---
His @juliolunar server from Cumaná-Edo Sucre, Venezuela with great pride says goodbye. Greetings to all!
You can also get me through my social networks: